The Basics Of Walmart Replenishment
2020-07-01
3 min read
Learn about:
Cross-docking
Walmart's inventory technology
Shelf-scanning robots
Vendor-management inventory
---
Walmart's global inventory is worth more than $32 billion on any given day and presently operates more than 11,500 stores across 27 countries. In order to maintain that inventory, the retail giant uses three basic strategies for replenishment:
Cross-Docking
Walmart's inventory strategy primarily revolves around cross-docking. Under this, Walmart schedules all its inbound and outbound items in a synchronized manner. So, most of the time whenever an inbound inventory truck/trailer arrives, its items are directly loaded onto a waiting outbound truck/trailer. This prevents the need for extra storage space as well as keeps inventory costs down. Since transportation is scheduled with such harmony, transportation costs stay low, as does the transportation time. Such scheduled processes also lower the scope of any discrepancies in the process.
Advanced Inventory Technology
Walmart strives to keep consumer pricing as low as possible. This has led Walmart to invest in advanced inventory technology for tracking and restocking inventory in each of its stores. Technology has also been a major factor in laying down the foundation of Walmart's supply chain strategies. Walmart was the first retailer to ever use a computer system in 1975. Since then, Walmart has pioneered the usage of barcode scanning, POS data, and even satellite systems in order to become more technologically advanced.
Shelf-Scanning Robots
Robots have replaced several tasks that were being done by humans. These robots use shelf-scanning technology that automates repetitive tasks such as checking out-of-stock inventory, incorrect item prices, missing labels, and so on. These scanning robots have proved to improve job productivity and turnaround time by more than 50%.
Walmart's Relationship with its Suppliers
Walmart has been practicing strategic sourcing to procure the best prices from its suppliers on every product. Walmart chooses suppliers who can ensure that they meet a demand every time they enter into a strategic partnership with it. 
Under the agreement, Walmart offers suppliers the option of sourcing long-term as well as high-volume purchases, in return for the lowest possible prices on those products. This relationship also enables them to establish constructive communication for an improved inventory flow while acting as part of one big firm.
What also sets Walmart's tactics apart from its competitors is that the retail chain does not believe in extending the number of links in its supply chain. Keeping the number of links in the chain low is something that Walmart has practiced since the very beginning. 
Walmart Vendor-Managed Inventory
Walmart's supply chain initiative, popularly called Vendor-Managed Inventory (VMI), makes manufacturers responsible for managing their inventory in Walmart's warehouses. This helps keep the rollout fulfillment at 100% of its potential.
With vendor-managed inventory, suppliers access data using Walmart's information systems, particularly Retail Link. Given access to this data, the decision on when and where to replenish stores is on the supplier, while Walmart takes care of the actual transmission of goods. 
 Cross-docking allows for a major reduction in transportation time and costs to both the supplier and the retailer. Additionally, Walmart's use of advanced inventory such as POS data and barcode scanning has allowed it to become a technological pioneer. Walmart's replenishment cycle is supplemented heavily by the use of robots performing shelf-scans. These strategies have enabled Walmart to become an efficient and effective replenishment powerhouse, netting it $514 billion in 2019 alone. 
Written by The SupplyPike Team
About The SupplyPike Team
SupplyPike builds software to help retail suppliers fight deductions, meet compliance standards, and dig down to root cause issues in their supply chain.
Read More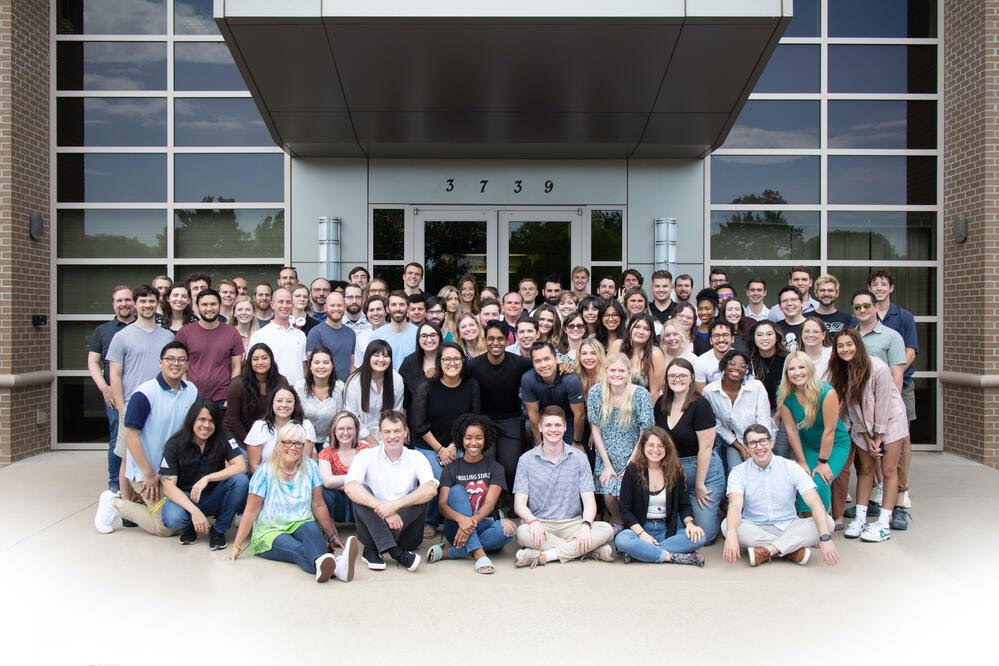 About