Target's New Process for Collect Suppliers: ShipIQ
2022-11-04
5 min read
Starting Monday, November 7th Target's Vendor Ready to Ship (VRS) system will be replaced for some suppliers by ShipIQ, a "new system [that] will help intake PO and vendor information to automate the shipment creation process." The new app found in Partners Online, will manage collect orders from Target.  Fully prepaid Target suppliers need not worry about the switch. For Target suppliers generally, it is advisable to continue using VRS for all operations until invited to join ShipIQ. 
According to ShipIQ Academy (available on Partners Online), the new app is a "booking application designed... to automate shipment creation and influence First Mile routing, synchronizing delivery to Inventory Ready Date." In other words, vendors will no longer request pickup dates. Rather, pickup dates will be assigned based on the product lead time. 
Although this may appear inconvenient, it may, in the long run, be beneficial to Target's collect suppliers in that it will take some of the work off their plate. Once the app goes live, Target will assume more of the calculating responsibilities. Regardless it is still a good idea for suppliers to be fully prepared for and aware of what the change will mean. 
How Should Target Suppliers Prepare? 
Target wants suppliers to read through ShipIQ Academy in its entirety before the release and to use the ShipIQ Overview as a helpful introduction.
Suppliers should also...
In the Transportation Profile tab of ShipIQ, complete verification of both "Locations" and "Products": they should each have their own sub-tabs within Transportation Profile.

Review Location IDs in Vendor Management & Maintenance (VMM), and delete any Vendor Order Points (VOPs) that are no longer active. Contact ShipIQ@Target.com if any of the information on the Transportation Profile Locations tab does not update correctly.

In VMM, check to make sure that each Location ID has a specific Logistics contact listed. This document ("Locations | Assigning a Contact to the Logistics Role at a Location" in Partners Online) contains instructions for setting up a contact if need-be. Target stresses this point as it is crucial for clearing up communication between them and carriers.
As alluded to before, further questions can be directed to ShipIQ@Target.com, and a response should be forthcoming in a reasonable period of time. 
Target Suppliers During Release Week
 Closer to release, however, suppliers will have more work to do:
Day 1: November 7th, 2022
Access ShipIQ via Partners Online.

Ensure access and check to see if any POs awaiting action. 

Ensure access to specific partners via Partners Online Partner Administrators: this link ("Contacts | Manage User Access to Applications and Reports" on Partners Online) should provide relevant instruction.

All POs created on or after 11/7/22 must be released in ShipIQ, not VRS. 

All POs created before the release will still need to be processed in VRS. 

As with the current process under VRS, all PO updates should be made with IA/MS before confirming details in the app (ShipIQ). 
Days 2-5: November 8th - November 11th, 2022
Target prefers that suppliers access ShipIQ daily to confirm new POs as they are written and review routing details for previously confirmed POs. Reminder: POs need to be confirmed within 2 business days of PO creation.

ShipIQ does not impact the ordering cadence, so POs should continue to generate on the same frequency as before. 

Target requests that suppliers use this link for shipment change requests.
After Go-Live Week: November 14th, 2022 and After
Target again requests that suppliers frequent ShipIQ to confirm new POs and review routing details for older POs. 
A Note on Vendor Compliance
Target has been explicit that On Time Ship (Collect) compliance will change with ShipIQ and that On Time Ship will be paused for all POs routed/shipped via ShipIQ until the Compliance Policy is updated on Partners Online. Vendors will still be expected to release POs on a specific timeline and accept the pickup date provided by Target. Furthermore, late release or changes to pick up date may lead to a chargeback in the future.
ShipIQ Academy
Target recommends reading the documentation for all collect suppliers, so make sure to spend some time in ShipIQ Academy. It has a thorough list of courses and lessons (complete with screenshots) to educate suppliers about the app before it launches on the 7th of November. 
The full document name is "Ship IQ Academy - Application Training," but, it can be found on Partners Online by simply searching "ShipIQ Academy."
Of particular note is their explanation of Inventory Ready Date (IRD), which provides some context for the process change and new app. 
TL/DR
Collect vendors should read everything available in the ShipIQ Academy on Partners Online.
Vendors will no longer select a requested pickup date. Rather, the date will be selected for them based on the product timeline. 
Vendors will be required to complete PO review within 2 business days (with a few exceptions) of PO-create.
Until Target releases a new update to the Compliance Policy on Partners Online, On Time Ship will be paused for all POs routed/shipped via Ship IQ. 
Stay informed by subscribing to SupplierWiki's Newsletter for more updates on ShipIQ and Partners Online.
Written by The SupplyPike Team
About The SupplyPike Team
SupplyPike builds software to help retail suppliers fight deductions, meet compliance standards, and dig down to root cause issues in their supply chain.
Read More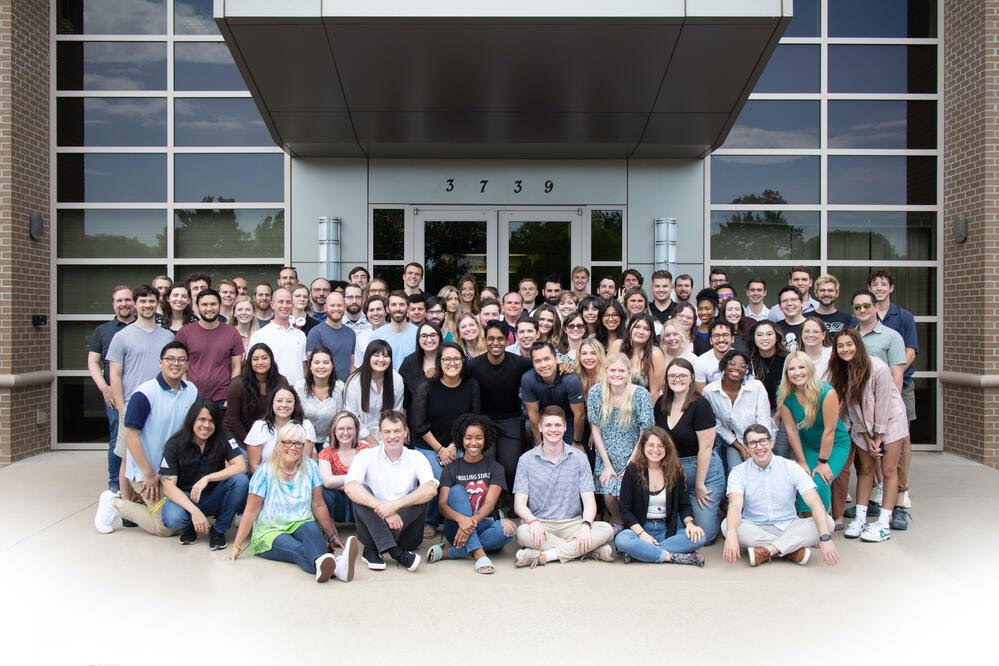 About