Compliance Deductions At Target
2022-10-05
4 min read
Target's new compliance policy, effective from the start of FY 2022, has caught a few suppliers off guard. Today, we'll guide you through the basics of the policy, some of its intricacies, its rough timeline, and where to go to dispute them.
The Compliance Policy was designed as a "comprehensive outline of programs and expectations against these supplier performance metrics: Fill Rate, Supplier Item Fill Rate, On Time Ship, On Time Arrival, EDI 856 (ASN) Availability, and EDI 856 (ASN) Accuracy for both OMS (legacy) and IPC (modern) purchase orders." In other words, the policy is designed to increase accuracy across all fronts of the Target supply chain.
How to Find the Compliance Policy
The main resource all Target suppliers should refer to for help understanding this policy is the "Compliance Policy" document you can find at Partners Online Home > Library > Working with Target > Business Partner Performance > Vendor Report Card > GLC Supporting Document > Compliance Policy or simply by searching for it in the Partners Online search bar.
Important Compliance Terms
What is a Violation? 
System generated compliance assessment that has not been deducted from the supplier. It is active for two weeks from the violation create date for Fill Rate (FR) and On-Time (OTA/S). The violation dollar amount is calculated at 5% cost of goods of units that measure late (OTA/S) and/or were not received (FR).
What is an Exception?
Proactive removal of invalid violations initiated by the SPM Team that prevent violations from turning into chargebacks. For example, SPM Team would put in an exception in the event that a tornado hit DC 555 preventing suppliers from delivering into that DC.
What is an Exemption? 
Reactive removal of invalid violations prior to deduction/chargeback. Exemption requests are initiated by Suppliers and executed by SPM Team for OTS and FR charges.
What is a Chargeback? 
System generated deduction when a violation reaches the end of its two-week violation life cycle. Chargebacks occur when Exemption/Exceptions are not activated. Once the chargeback has been deducted, Suppliers can dispute VC chargebacks through Synergy.
What is a Reversal?
Granted for invalid chargebacks through dispute process initiated by Suppliers and executed by SPM Team.
Exemptions vs. Exceptions 
For clarification's sake, the primary difference between these terms surrounds who is initiating the removal of an invalid deduction. Exceptions are removed by Target, and suppliers request exemptions.
Both exceptions and exemptions usually surround extenuating circumstances of some form (i.e. a backup at a DC, severely inclement weather, etc.). Target is generally pretty good about letting suppliers know when these events occur via updates on Partners Online. It is advisable for suppliers to check that space regularly for updates.
Exemptions must be requested within the two week window before they are actually deducted.
A Note on Exemption Requests
Submit one ticket per "scenario" or event that caused performance to fall. If there are multiple scenarios indicating why performance slipped for a purchase order, again, submit one ticket per scenario/extenuating circumstance. This process helps Target keep track of the extenuating circumstances that lead to misunderstandings in its supply chain.
Disputing
After the two-week window for requesting exemption has passed, the only way to reject a compliance deduction at Target is to dispute it in the Synergy app. Target provides a number of Denial Codes and their descriptions, detailing which reasons for disputing they acknowledge.
A List of the Most Common Denial Codes and Their Descriptions
Timing Disputes & Target's Disputing Instructions
All Domestic Purchase Order disputes must be submitted within three months of the chargeback date.
All Import Purchase Order disputes must be submitted within six months of the chargeback date.
For more information about how to make disputes in Synergy, go to Partners Online > Apps and Reports > Application Training Document > SVD. That document, "Domestic Vendors | Submit a Dispute in Synergy," uses screenshots and careful instructions to guide suppliers through that process.
From that point on, disputes can be tracked, followed up on, and monitored in the Synergy app.
Interested in fighting your Target deductions with SupplyPike? Check out this webinar to learn more about automating your disputes with SupplyPike's product, Deductions Navigator for Target!
Written by The SupplyPike Team
About The SupplyPike Team
SupplyPike builds software to help retail suppliers fight deductions, meet compliance standards, and dig down to root cause issues in their supply chain.
Read More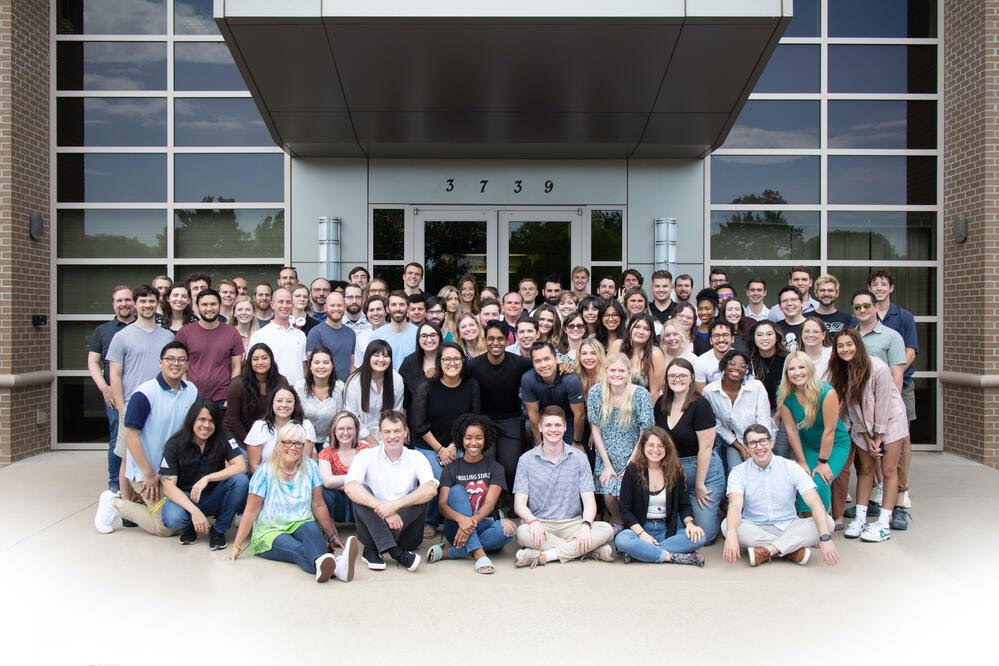 About