SupplyPike Welcomes Mike Giesler as Senior Vice President of Sales
2022-07-27
3 min read
We are excited to announce that Mike Giesler, global sales and software start-up veteran, has joined SupplyPike as Senior Vice President of Sales.
"SupplyPike has grown exponentially- from Zero to $100M in just two years. We are now at a critical juncture transitioning from a scrappy startup to a mature enterprise. Mike joining the team is one of the first of many steps in that journey." said TJ Sangam, SupplyPike's CEO and Co-Founder. "Mike is an industry veteran with decades of experience at large and small technology companies. He brings a wealth of expertise in building high-performance sales teams. Mike will take charge of drastically scaling up our go-to-market motions."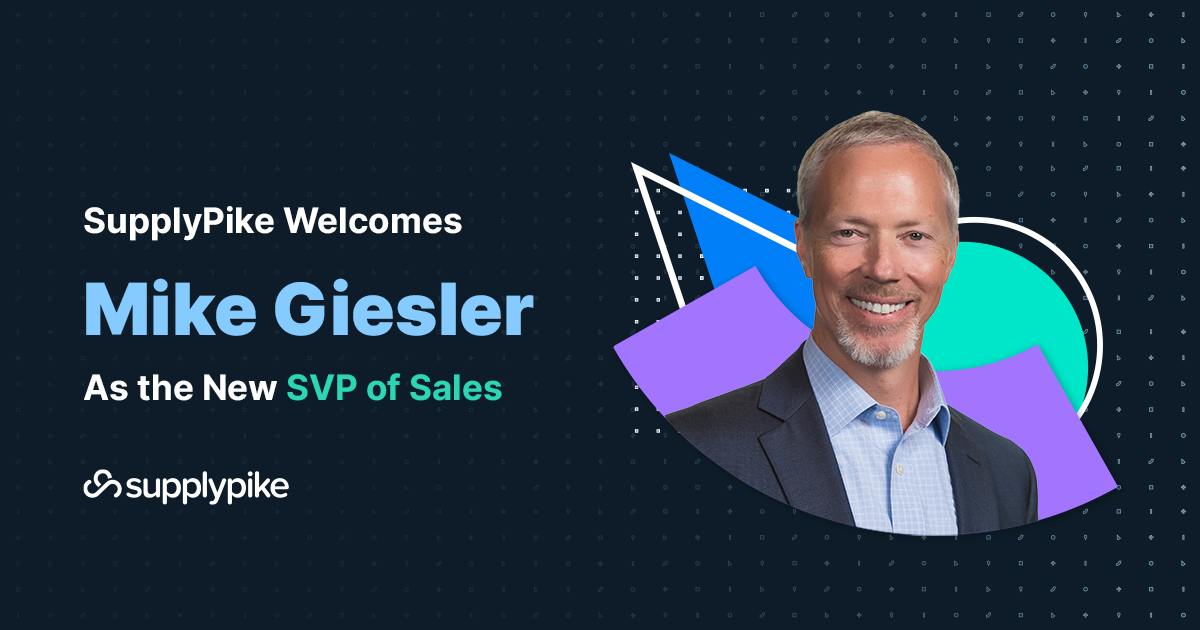 Prior to joining SupplyPike, Giesler served as Vice President of Sales at hyper-growth software start-ups including UiPath, Automation Anywhere and Qumulo, as well as Fortune 500 giants NetApp and Nortel Networks, where he led global sales and engineering functions, scaled teams from zero to hundreds of people and scaled revenues from millions to billions of dollars.
Regarding his new role, Giesler says, "I am excited to join SupplyPike. The people, products, and potential here are second to none. We are disrupting decades-old business processes to give back time, get back money and help consumer brands win at retail. I am honored to be a part of this mission and to lead a world-class go-to-market team to drive amazing customer outcomes and build a company that makes us proud."
In July, Noro-Moseley Partners and Frontier Growth announced their investment in SupplyPike's Series B. From there, investors will join SupplyPike's board, including existing investors at Blumberg Capital. This gives the company $40 million in total funding to date.
Giesler's hiring signals the start of the 60+ high-tech jobs that SupplyPike hopes to hire within the next year. The company hopes to help fuel the growth in the Northwest Arkansas region by attracting top-quality talent. These jobs will span across research, engineering, product, sales, design, marketing, and customer success.
To learn more about open positions, visit supplypike.com/careers.  
About SupplyPike
SupplyPike helps CPG companies fight deductions, meet OTIF goals, and maximize cash flow in the built-for-you platform, powered by machine learning. We work with large and small brands, including Hanes, Exploding Kittens and Lola. Over the past two years, we have powered $25 billion in retail sales and managed over $500 million in retail inefficiencies.
Are you a supplier? Transition to an automated way of recovering time, money (and sanity) at supplypike.com
Written by The SupplyPike Team
About The SupplyPike Team
SupplyPike builds software to help retail suppliers fight deductions, meet compliance standards, and dig down to root cause issues in their supply chain.
Read More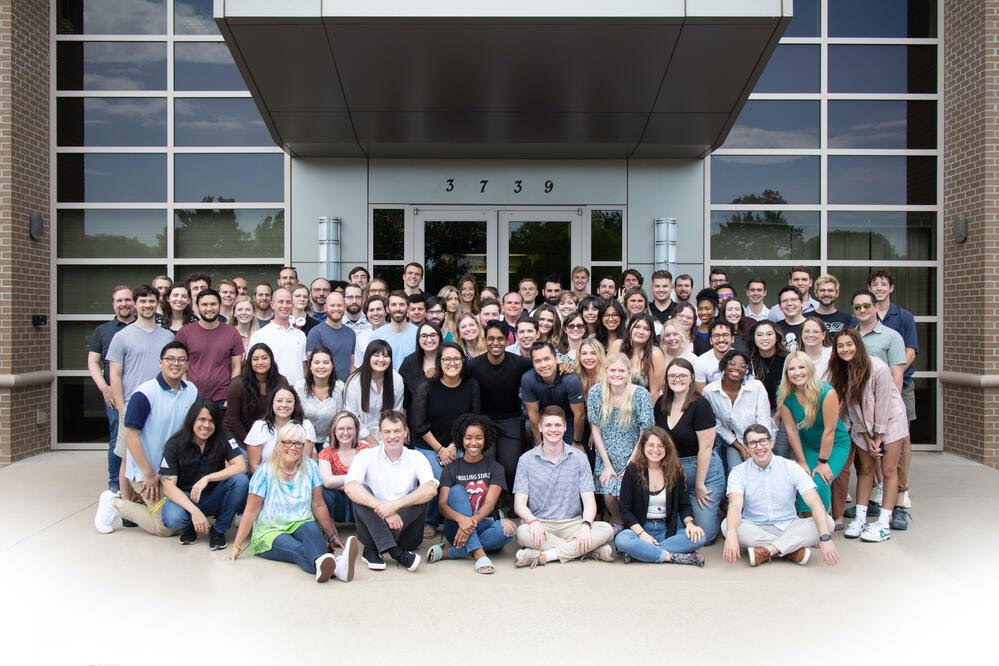 About