SupplyPike to Sponsor NWA Blood Drive for a Week
2021-03-10
3 min read
FAYETTEVILLE, ARKANSAS – SupplyPike, a Fayetteville data science company, is sponsoring a Blood Boosters drive for the Community Blood Center of the Ozarks. SupplyPike has scheduled a week at the Northwest Arkansas CBCO donor centers to help bolster donations.
SupplyPike's goal is 50 donations from its employees, their families and friends, and the local community. The company hopes to reach this goal to help ensure that area hospitals receive the blood they need. SupplyPike encourages anyone in the Northwest Arkansas region to donate.
The drive is from April 12th through the 16th, and donors can go to either the Bentonville or Springdale center. The centers are open Monday through Thursday from 11:00 AM to 6:00 PM and Friday from 8:00 AM to 2:00 PM. CBCO strongly encourages appointments to maintain donor flow.
All donors will receive a free swag bag and t-shirt, and LifePoints Local donors will earn points towards rewards. CBCO's guidelines state that donors should make sure to eat well and drink plenty of water before donating. Donors should mention that they are Blood Boosters on behalf of SupplyPike.
Christine Tan, SupplyPike's COO, said, "We are excited to partner with the Community Blood Center of the Ozarks and do our part during this time of need. It's comforting knowing that all donations will go directly to local patients and hospitals and reinforces SupplyPike's dedication to our community."
Due to the COVID-19 pandemic and Arkansas mandates, CBCO requires donors wear face coverings at all times during the donation process. CBCO can provide masks to donors who do not have one.
For more information, please visit the Facebook event page for the drive.
About Community Blood Center of the Ozarks
The Community Blood Center of the Ozarks is headquartered in Springfield, Missouri, and is the sole provider of blood to all area hospitals. Each donation goes to a local patient in need of a transfusion.
CBCO's mission is to "provide a quality blood supply, in a timely manner, at the lowest reasonable fee, while remaining accountable to the local community, blood donors, and health care providers."
About SupplyPike
SupplyPike is a cloud-software startup located in Fayetteville, Arkansas, founded in 2018. SupplyPike leverages machine intelligence to help suppliers increase their sales and reduce out-of-stocks.
SupplyPike exists only because of the love and support it receives from the Northwest Arkansas community, and it is its mission to return that support through outreach efforts.
SupplyPike's culture is one of sustainability and giving. The company has catered lunch for frontline workers at Washington Regional Medical Center and raised $4,000 for Open Avenues, a local non-profit that helps people with disabilities grow professionally.
Written by The SupplyPike Team
About The SupplyPike Team
SupplyPike builds software to help retail suppliers fight deductions, meet compliance standards, and dig down to root cause issues in their supply chain.
Read More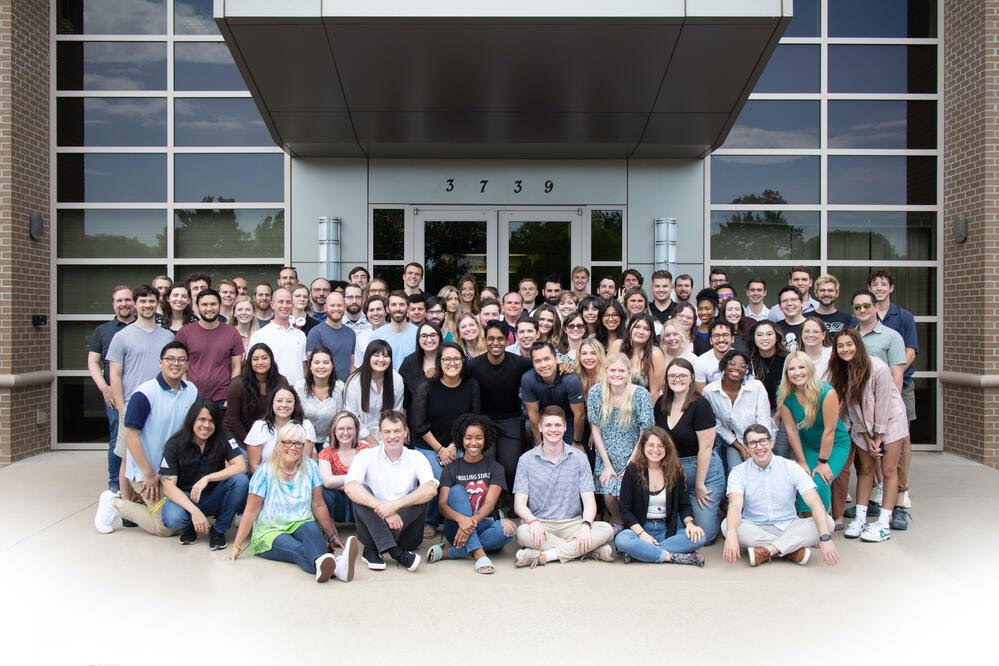 About