SupplyPike At NWA Startup Weekend
2020-07-02
3 min read
It might sound cliché, but at SupplyPike our greatest assets are our people. From April 5th-7th, several members of the SupplyPike family participated in and placed in the top spots alongside some of the high powered teams in the area at Startup Weekend, an event aimed at entrepreneurs that partners with Techstars and Google for Startups.
Participants at the kickoff meeting.
What is Startup Weekend?
The weekend long contest begins with a product or company pitch, after which teams are formed and the product or business idea comes to life.  Hypotheses become prototypes, tertiary ideas become business strategy, and a single line of code can turn into an app ready for deployment.
Dennis and Hannah Gray, a Startup Weekend volunteer, at the start of the competition.
Dennis Wemyss, a UX designer at SupplyPike, started organizing the Northwest Arkansas Startup weekend in 2018 after winning the first local competition in 2013 and coaching and mentoring in 2015.  His idea was a platform that connects agencies with professional photographers around the world. Instead of traveling to San Francisco for a photo shoot, the platform would connect to a local photographer that was in San Francisco. Over the course of the weekend, his coaches and mentors helped him prepare a winning presentation for Sunday.
This year, over 75 participants and volunteers participated in the event. SupplyPike's team members fared well, and placed in the top spots in the competition.
Check out SupplyPike team members at last year's event
SupplyPike at Startup Weekend NWA
Tyler, in the Google shirt, and his team crafting their first place app.
Tyler Tracy (SupplyPike Engineering Intern) – 1st place team – Vibage
Vibage is an app that allows anyone to create a collaborative music queue that anyone with a smartphone can add songs to and the most liked song is played next. This could be used anywhere like in a car with your friends or in a bar or coffee house such that the music that is played can be crowdsourced.
Kanat (center) and his team.
Kanat Bektemirov (SupplyPike Engineering Manager)  – 2nd place team – Sider.
Kanat worked with Omar Kassim (Juice Palm founder) and Maggie Owens (of Specialized) to create a freelancing platform called Sider that connects local business owners with local college students for one-time professional needs such as graphic design or a social media campaign. Our hypothesis was that if the platform analyzes the project details and sets the price, we can offer comparative advantage over agencies while earning students great side income.
Dennis, far right, presenting Canon's, far left, team the design category award.
Canon Reeves (SP Intern – Product owner) – Best Design Category – Flip (by More Technologies)
Canon's team created a 3d printer that is designed for manufacturing called Flip. It can run non-stop and has 16 times the output of a regular 3D printer. Here's a rendering of what the printer would look like in production.
Canon's 3d printer
SupplyPike, much like Startup Weekend, encourages entrepreneurship, continuous learning, and intellectual curiosity in life and the workplace.
Interested in building a company over a weekend? Visit https://startupweekend.org/ for more information.
Tyler, pictured right, with his first place winning team and app
Congratulations to Tyler, Kanat, and Canon as well as a job well done to Dennis for organizing the whole weekend!
Written by The SupplyPike Team
About The SupplyPike Team
SupplyPike builds software to help retail suppliers fight deductions, meet compliance standards, and dig down to root cause issues in their supply chain.
Read More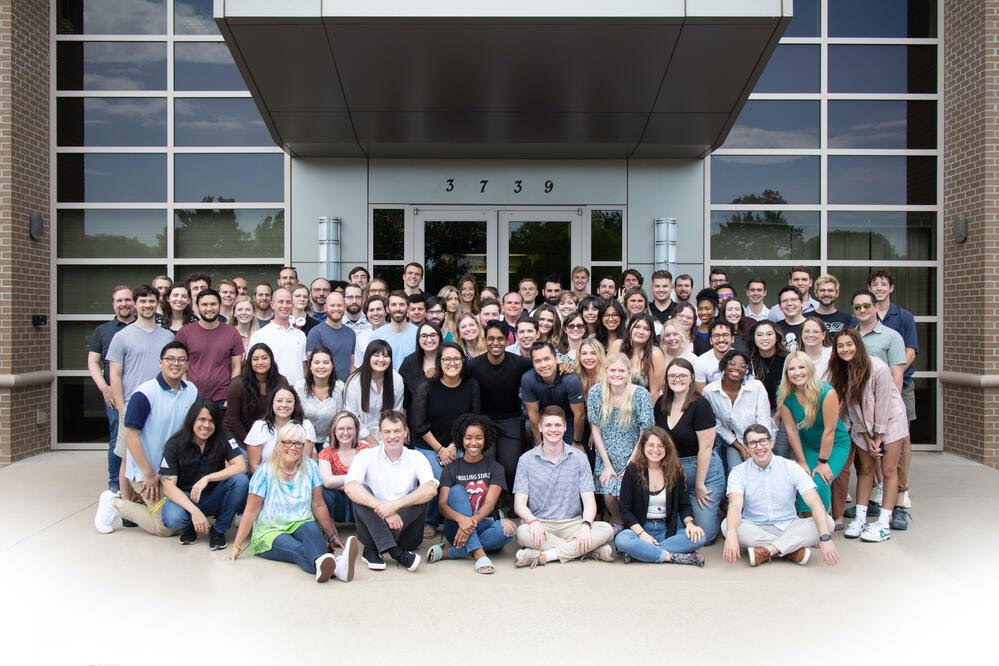 About