SupplyPike Acquires Supplier Community
2021-08-09
3 min read
FOR IMMEDIATE RELEASE: August 9, 2021
SupplyPike has acquired Supplier Community to increase its resource offerings and expand its educational outreach.
Fayetteville, Arkansas: SupplyPike, a Fayetteville-based software company servicing Walmart vendors, is expanding its resource outreach efforts by acquiring Supplier Community, a platform for businesses to educate suppliers and retailers.
Supplier Community is "the gathering place and resource center for retailers and their suppliers," producing content such as webinars, conferences, and one-on-one consultations. The company also has sponsorships for businesses that offer services of interest to vendors.
Supplier Community designed its CONNECT program to help suppliers and retailers gain the resources they need to succeed in the industry at a discounted rate. The program also includes discounts with sponsors.
"Supplier teams will now be able to access even more peer-led classes and other resources that will help them optimize their business across every retail channel," said Matt Fifer, CEO of Supplier Community. "Beyond a focus on doing business with Walmart, SupplierWiki will bring together the industry's foremost authorities on working with every major retailer as well as selling direct-to-consumer."
The acquisition of Supplier Community is a logical step for SupplyPike in its relationship with the business. The software company had created a partnership with Supplier Community so that new SupplyPike customers received the first month of their CONNECT membership for free.
SupplyPike's acquisition of Supplier Community will roll its assets into SupplyPike's SupplierWiki, a free online knowledge base. SupplierWiki provides articles on supply chain and retail topics, ebooks, workshops, and industry news items. The CONNECT program will be discontinued and replaced with more accessible services. 
"We are so excited to continue working with suppliers in delivering actionable, insightful training," said Melodie Terry, SupplyPike's Vice President of Marketing. "Supplier Community has been an industry leader in the supplier education space for years, and now combined with SupplyPike's technology, we know that we can bring value to suppliers like never before."
SupplyPike plans to significantly increase its content output to accommodate the expectations of Supplier Community's customers. They will receive full access to SupplierWiki, newsletters and informational emails, webinars, workshops, and other free resources, such as ebooks and white papers.
Sponsors will still be welcome at SupplierWiki. Businesses that service suppliers, such as logistics or retail marketing companies, are welcome to create sponsored content for SupplierWiki, just as they did with Supplier Community. The new program will allow sponsors to create webinars, articles, and videos each month and have a company page that may feature a demo video.
SupplyPike is ready to take its resource outreach to the next level with this acquisition. With Supplier Community's vast library of educational materials, SupplyPike will help suppliers like never before.
About SupplyPike
SupplyPike is a supply chain software company based in Fayetteville, AR. SupplyPike focuses on bringing easy-to-use, AI-driven software to suppliers of all sizes to help increase instocks and sales, fight invalid deductions, and stay compliant.
About Supplier Community
Supplier Community is an educational platform servicing retailers and their suppliers and vendors, providing virtual and online learning and consultations. Supplier Community is the gathering place for those seeking to learn more about the industry.
Written by The SupplyPike Team
About The SupplyPike Team
SupplyPike builds software to help retail suppliers fight deductions, meet compliance standards, and dig down to root cause issues in their supply chain.
Read More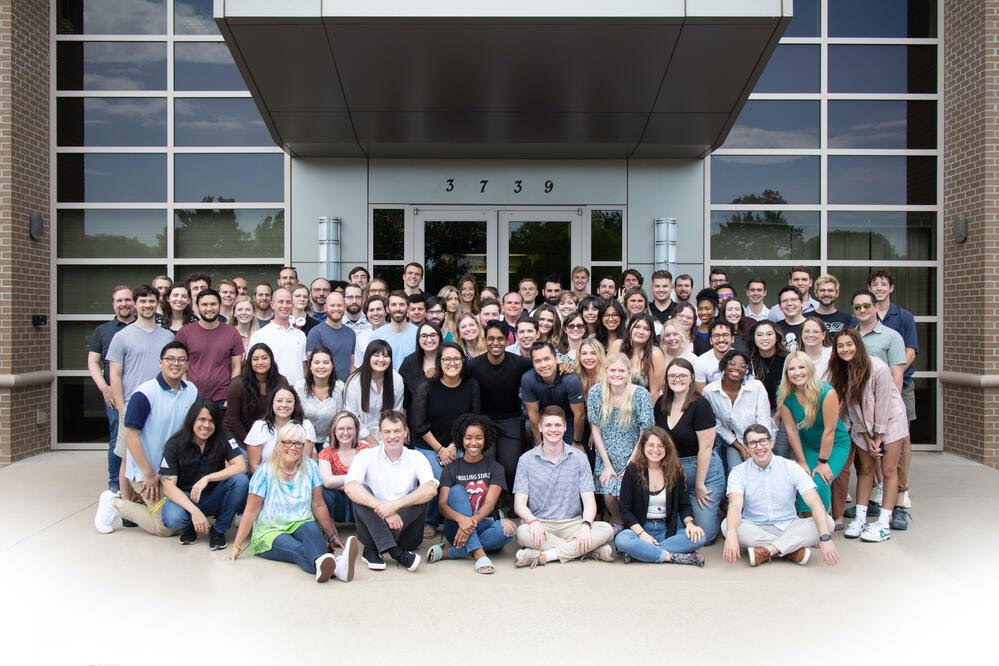 About