Supply Chain Best Practices During A Quarantine
2020-07-02
6 min read
Learn how to:
Keep your logistics on time and prepared
Maintain your replenishment goals
Properly forecast and redefine your demand plan
Use technology to help
---
Many suppliers are seeing the COVID-19 pandemic as a "black swan" event. Shortages, extreme demand, and panic buying are causing issues up and down supply chains. Some grocery retailers have seen up to 61% drops in foot traffic, while others are shooting up by as much as 20%, according to Placer.ai's COVID-19 Retail Impact Tracker (updated daily). Times are tough, so we've gathered some guidelines to help your supply chain get back on track, or at least to shore it up during these challenging times.
Logistics
Distribution centers are overrun and fairly chaotic right now trying to prioritize and fulfill orders, so be mindful of DC appointments and collect ready times to avoid OTIF or ORAD fines. Suppliers are also seeing issues with shipping companies being overwhelmed. Make sure you communicate with your carriers and be sure they can ship your orders out by the time your buyer needs them. If possible, request that your buyer widen delivery windows.
To stay compliant with your buyer's OTIF or ORAD policies, you will need to make sure you cite the right reasons for PO cancellations. Some buyers are allowing POs to be canceled using "Natural Disaster" as a reason, for which they may not issue chargebacks as they would for a reason such as "No Product Available". It is always a best practice to align on this with your buyer or replenishment manager before implementation. 
If you can send a partial order, you should request an updated PO to reflect the amount you are able to send. This will help with your instock goals at least partially and can help you avoid further fines.
Replenishment
During a time of demand shock, you should be in constant contact with your replenishment team and buyer. Where possible, provide daily updates and/or schedule weekly meetings to work through different options for securing an adequate supply of essential high-demand items. You should keep a close eye on your instocks and always try to maintain your departmental instock goal, which may have changed in the last few weeks. 
Additionally, you will need to create or update your supply plan to reflect what you can provide your buyer. You should also check your event forecast frequently, multiple times per week preferably.
If you have the ability to replenish your stock, but you must do so outside of the forecasted timeline, you will need to generate SSOs (manual orders that go straight to the store) or PNEWs (manual orders that go straight to the Walmart DC). Try to stay aligned with your replenishment team on the stores or regions that are most in need to ensure the right amount of product is going to the right places. 
Forecasting
People are stockpiling goods in order to prepare for weeks or even months at home. You'll need to work with your buyer on revising their purchasing plans to favor high demand items. Your buyer may also need to work on directing inventories to more active locations. Sales forecasts can be tricky to navigate, and you need to look deep into which store needs which products.
With demand so high for a lot of key products, you'll need to closely monitor short-term and long-term demand and inventory. The markets may deflate once people start going back to school and work, so keep that in mind. Create contingency plans for both optimistic and pessimistic scenarios. For example, one plan may see the pandemic ending and the quarantine lifting at the end of the second quarter. A more conservative plan might see it ending at the end of the fourth quarter.
You should also look into implementing short term solutions for limited supplies. This may include halting promotions for high demand products. You should also prioritize the products you need to manufacture and replenish. Another solution is to create inventory reserves. This can be a more costly option with considerations like additional freight and storage costs, but it can act as a stopgap to help your instock goals during the pandemic.
Utilizing technology
Supply chain visibility is crucial during this time, and as such, paper documents are out. Digitization of paperwork helps with managing supply chain risk and visibility. Bills of Lading (BOLs) and Proofs of Delivery (PODs) are usually physical documents, but technology such as EDIcan help reduce the paper trail. Purchase orders, invoices, PO change requests, and credit/debit documents (and more) can all be exchanged via EDI.
Additionally, clunky spreadsheets with confusing pivot tables and macros are not helpful at a time like this. You'll need streamlined retail analytics, preferably using machine learning and artificial intelligence. This technology can help with forecasting, demand planning, maintaining instock goals, and observing key metrics daily, and will allow you to focus on high-priority supply chain issues, rather than working on building or maintaining spreadsheets. 
Other considerations
You may also want to simplify SKU profiles to reduce variety and boost quantities. This will allow you to focus on high demand items. Additionally, you will want to redirect your resources to your most in-demand items that are suffering the greatest supply chain issues. Items like personal protective equipment, shelf-stable foods, paper goods such as toilet paper, and eggs and meat are all greatly sought after during this pandemic, so their supply chains are the most in flux. 
We have, unfortunately, seen some sellers gouging the prices of their high demand items such as those listed above. Retailers are doing their best to curb these practices, but demand shock has put many suppliers out of sorts. Price gouging is best avoided, as it can cause distrust with your consumers and potentially lose their business in the future. This may lead to lost sales, even in a high demand environment, and it certainly does not help your reputation as a supplier.
In the same vein, you may also consider easing your payment terms with your buyers. This takes off some of the pressure they are feeling and can build a good rapport with them.
How SupplyPike is helping
SupplyPike has created supply chain software solutions to help with logistics, replenishment, forecasting, and analytics. We are currently offering our data tools to qualifying suppliers for free during these challenging times. For more information, visit our COVID-19 Dashboard. You can also view a live map we created using machine learning, read up-to-date articles on supply chain issues, and learn more information on the top five metrics suppliers should be focusing on.
Written by The SupplyPike Team
About The SupplyPike Team
SupplyPike builds software to help retail suppliers fight deductions, meet compliance standards, and dig down to root cause issues in their supply chain.
Read More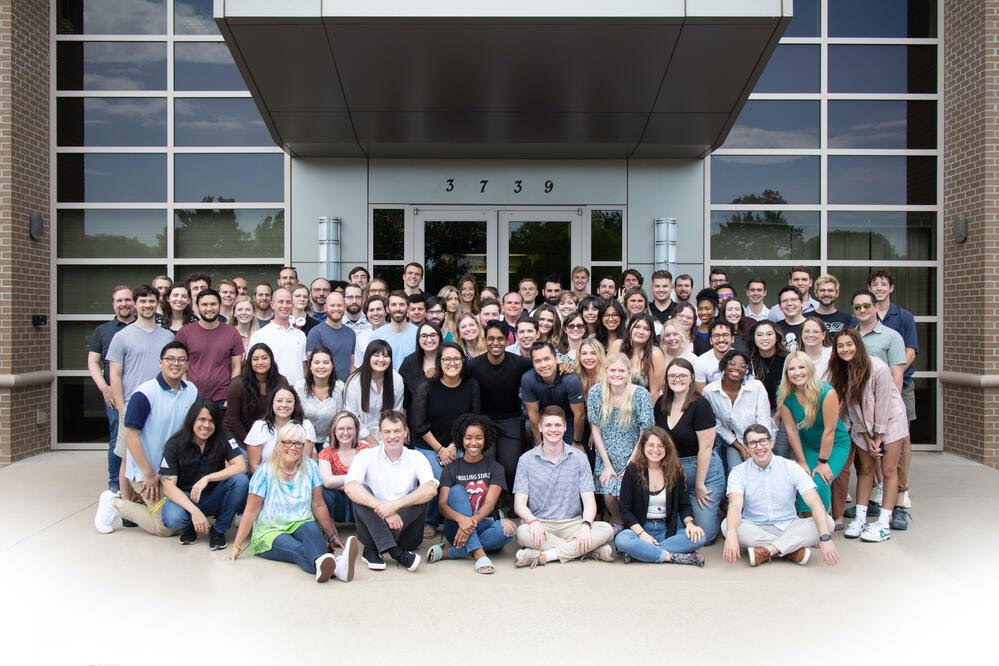 About