Summary of Session 1 of Walmart's Year Beginning Meeting 2021
2021-04-29
10 min read
Walmart's Year Beginning Meeting showcases the retailer's successes and challenges from the previous year and growth initiatives for the coming year. 2020 saw significant upheavals in the retail industry, and Walmart's leadership sees 2021 as an opportunity to learn and grow from those experiences.
Session one of Walmart's Year Beginning Meeting for 2021 on March 9th featured speakers from across Walmart's executive suite, including:
Doug McMillon, President and Chief Executive Officer of Walmart
John Furner, President and Chief Executive Officer of Walmart U.S.
Dacona Smith, Executive Vice President and Chief Operating Officer of Walmart U.S.
Janey Whiteside, Executive Vice President and Chief Customer Officer of Walmart U.S.
Casey Carl, Executive Vice President and Chief Omni Strategy and Operations Officer
Tom Ward, Senior Vice President Customer Product, Online Grocery & Last Mile
Walmart challenges in 2020
Dacona Smith, EVP and COO of Walmart U.S., discussed the unique challenges of 2020 and how Walmart met them head-on. He described the numerous corporate and store-level changes Walmart enacted to cope with issues surrounding the pandemic and other life-changing events in 2020.
Handling the pandemic
Walmart started by implementing early shopping hours for "at-risk" customers, such as senior citizens. These hours aided in reducing exposure to the novel coronavirus (COVID-19) for the most vulnerable customers and helped mitigate the inconvenience of mandated store customer capacities and limited store hours.
In another effort to reduce the spread of the virus, Walmart distributed over 220 million face masks to its customers and employees. The retailer also provided much-needed supplies to first responders and committed millions of dollars to communities to respond to the pandemic.
On the corporate side, the retailer hosted its annual Walmart Shareholders Meeting virtually instead of canceling the event altogether. The event brought 16,000 people to the Northwest Arkansas region in 2019.
Walmart renewed its efforts to increase its use of technology in 2020 by building over 130 new features for its customers and employees. One of these features was a new smartphone app for employees to help manage their time and schedules called "Me@Walmart." Additionally, the retailer began using drones to deliver groceries and necessities to customers' homes in select cities.
Of course, Walmart also created a new app and service called "Walmart+," which lets customers order items online for pickup or delivery from stores. Walmart partnered with other delivery service providers to create a seamless in-home shopping experience, including two-hour delivery times for an upcharge.
Corporate responsibility
2020 also saw many other challenges aside from COVID-19. Worries over climate change, political divisiveness, economic crises, and racial injustice were just a few of these.
While Walmart kept its distance from the political debates that raged throughout the year, the retailer did make some statements about its efforts to improve the world and its corporate social responsibility.
In the aftermath of the deaths of George Floyd, Breonna Taylor, and Ahmaud Arbery, Walmart CEO Doug McMillon made a statement decrying the events and the injustices that the African American community faces every day. He announced that Walmart and the Walmart Foundation are committing $100 million to a center on racial equity.
Additionally, Smith reiterated Walmart's commitment to becoming a regenerative company. The retailer targets zero emissions by 2040 and "to protect, manage, or restore at least 50 million acres of land and one million square miles of ocean by 2030."
In response to the economic crises of 2020, Walmart hired more than 700,000 new associates for its stores. The retailer also increased employee wages and gave out more than $2.8 billion in bonuses.
What's next for Walmart?
So, what's next for Walmart in 2021? Walmart now must turn its attention to how to proceed in the coming year.
The retailer recognizes that the pandemic is still going strong, and that brings its own challenges. Smith also acknowledged that the Walmart customer is changing. Walmart plans to continue to adapt based on customers' needs.
2020 by the numbers
Walmart U.S. president and CEO John Furner discussed Walmart's 2020 sales and business trends, including fourth-quarter numbers. Walmart has released the following results to Wall Street:
8.6% increase in comparable store sales for 2020
Nearly $100 billion in sales for Q4 2020
69% growth for e-commerce
6 billion items picked for pickup and delivery services
$29 billion in sales growth in 2020
Furner also reiterated the idea that Walmart's overall business is becoming healthier. The retailer has been delivering more general merchandise from store-to-home and increasing volume and density with last-mile deliveries.
Additionally, Walmart is expanding its omnichannel strategy by adding valuable new brands to Walmart.com and growing its Marketplace.
Opportunities in 2021
The novel coronavirus pandemic of 2020 created opportunities for Walmart's business where other retailers struggled. It moved Walmart ahead two to three years in terms of digital demand and use. And that demand is here to stay.
Furner discussed Walmart's need for a more advanced supply chain and additional fulfillment capabilities to improve instocks and execution. He also discussed maintaining Walmart's already excellent store standards, including giving associates better tools to simplify their jobs and make overall work more manageable.
Furner wants Walmart to become a brand that simplifies consumers' lives and stated that the goal going forward is "simplicity." This goal will involve making investments in people, products, and technology. 
To that end, Walmart is raising pay for 425,000 associates to account for additional stocking and increasing its omnichannel capabilities. The retailer is also expanding automated fulfillment technology in over 100 markets over the next two years.
Furner went on to say that Walmart is adapting its business model. It is still focusing on assortment, pricing, customer experience, and building trust. However, the way that Walmart is serving its customers is changing.
Consumers want less friction in their shopping experience. Walmart plans to reduce this friction by creating great options for its customers. Furner stated that great options for customers mean great business for Walmart.
Walmart's vaccination efforts
Walmart has implemented an online scheduling system that its technology team developed over the last quarter to distribute the COVID-19 vaccine efficiently to eligible customers. 
Walmart has already given 500,000 doses of the vaccine across the United States. Once the retailer's pharmacy has the supplies, it will be able to administer 10 million doses a month.
Download the Walmart Sales & Replenishment Trends 2020 Report
Catering to the Walmart customer
Janey Whiteside, EVP and chief customer officer of Walmart U.S., discussed the strategy for helping build Walmart's relationship with its customers.
Whiteside stated that the average adult makes over 35,000 decisions every day, and she said that Walmart could help reduce that cognitive load.
To that end, Walmart will begin by curating the best items and making smarter recommendations to its customers. Additionally, the retailer will better communicate with customers no matter how they shop. Whiteside made an example of placing birthday candles next to a store's cake display.
Walmart's customer strategy involves helping customers find inspiration and what they need more readily. Whiteside gave an example of placing a button inside a Tasty cooking video that would add the recipe's ingredients to the consumer's shopping cart.
Lastly, Whiteside emphasized the growing importance of Walmart+. She stated that the three core benefits of the service are:
Free unlimited delivery
Mobile scan-and-go options
Gas discounts
Lastly, to enable more shoppers, Walmart has removed the $35 minimum order for Walmart.com orders.
Walmart roundtable
The Year Beginning Meeting for 2021 featured a roundtable discussion with Casey Carl, EVP and chief omni strategy and operations officer, and Tom Ward, SVP customer product, online grocery, and last mile, led by Dacona Smith.
Carl stated that stores play a vital role in Walmart's business. Stores represent a platform for excellent customer service and experience and for interacting with the community. Stores also now act as fulfillment, delivery, and pickup hubs for Walmart orders.
Carl also stressed the importance of location accuracy and metadata. When associates pick an item, it's a fair expectation that the product is in the location it should be and in stock.
Every experience is a Walmart experience.

Casey Carl, EVP and chief omni strategy and operations officer
Ward discussed how Walmart had spent years building a pickup footprint like a "dress rehearsal." Services such as curbside pickup and delivery have grown tremendously. In 2020, unattended delivery and at-risk delivery slots saw accelerated growth.
When asked how stores are handling capacity, Ward explained that Walmart is implementing "Pickup 2.0," which creates space dedicated to pickup for all categories. Walmart will stage all items in one area and deliver them to awaiting customers out of one door. He approximated that 600-800 stores will come online in 2021.
Ward also discussed stores' roles as Market Fulfillment Centers (MFC). These centers have fully automated infrastructure inside and attached to stores. The process will follow these steps:
Thousands of SKUs will live inside the MFC infrastructure
Associates will pick the items using the MFC system
Robots will pick the orders (personal shoppers will still pick items such as produce and grocery goods)
The MFC system will allow Walmart to scale as a business and increases capacity a great deal.
Final thoughts with Doug McMillon
Doug McMillon, president and CEO of Walmart, gave some final thoughts about 2020 and the coming year.
McMillon stated that he is appreciative and proud of Walmart's store associates and the corporate team as employees continue to be alert about store cleanliness and social distancing. He also reiterated the importance of Walmart's vaccination efforts.
We have to think our way to success.

Doug McMillon, president and CEO of Walmart
McMillon encouraged the meeting attendees to visit stock.walmart.com, which lays out the strategy and commitment to Walmart's investments in people and automation. He stressed that automation is critical for Walmart's supply chain, especially for:
Moving to pallet-loaded freight, as opposed to floor-loaded freight
Sending merchandise straight to the floor and not having it come back 
Increasing capacity for Pickup and Delivery
McMillon laid out what he hopes to see in the next five years:
Jobs and processes become easier
Compensation increases
People, merchandise, and processes become a priority
He also stated that Walmart needs to keep its expectations high, as competition is getting stronger and customers gain more shopping choices. McMillon finished by saying that Walmart has been building for this moment for some time.
We've been building for this moment, and the moment is here.

Doug McMillon, president and CEO of Walmart
Up Next: Summary of Session 2 of Walmart's Year Beginning Meeting 2021
Need help with your supplier business?
SupplyPike has created a suite of supply chain software solutions to help Walmart suppliers remove the time-consuming reporting and disputing processes and get back to what's most important: growing their business.
We offer tiered pricing options for suppliers and CPGs of all sizes, from small startups to large corporations. Take a tour today!
Written by The SupplyPike Team
About The SupplyPike Team
SupplyPike builds software to help retail suppliers fight deductions, meet compliance standards, and dig down to root cause issues in their supply chain.
Read More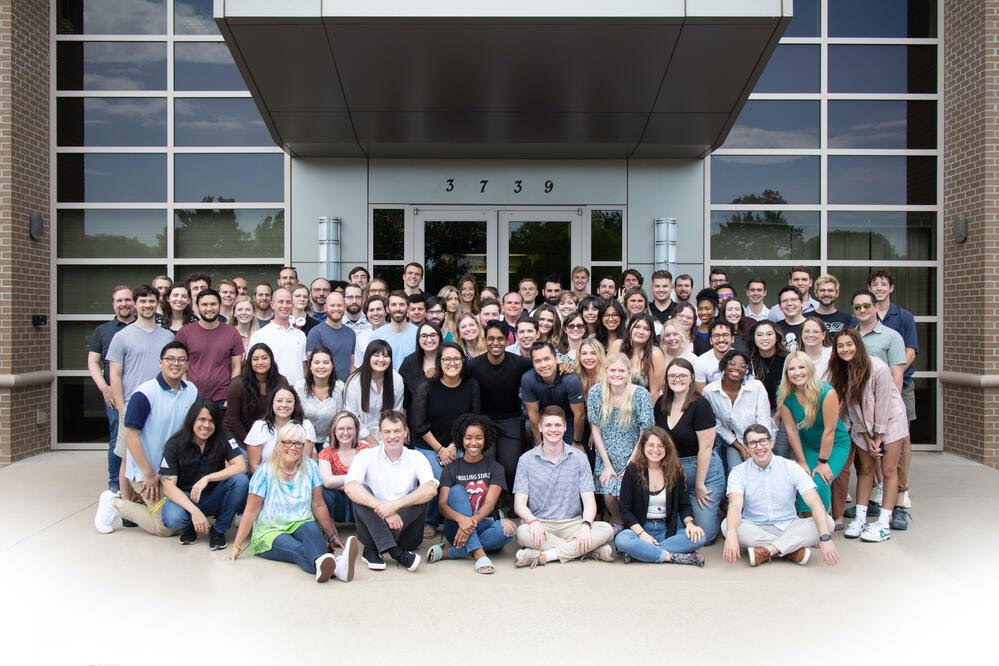 About