Shipping on Walmart Marketplace
2020-08-31
11 min read
Learn about:
Shipping options for Walmart Marketplace sellers
Marketplace shipping standards
Expected Ship Date and Expected Delivery Date
---
Walmart Marketplace provides merchandise sold at Walmart's physical stores along with various products from third-party marketplace sellers that Walmart has examined and approved. There are six shipping methods available to sellers: Value, Standard, ThreeDay, TwoDay, Next Day, and Freight. Sellers must support a minimum of one shipping method.
Free Value Shipping
The default shipping method for all Marketplace sellers is Free Value Shipping. This method offers free delivery to the customer in the continental 48 states with a transit time of 3-7 business days.
The advantage of this method is that it allows sellers to take their time in fulfilling the order, and the cost is lower for the customer. However, this means that sellers may not charge the customer for shipping, regardless of the seller's costs.
This option may not be disabled in the Seller Center, but sellers may exclude items during set up from Free Value Shipping by using the same item spec sheet. For more information on overrides, go to the Shipping Overrides article on the Marketplace knowledge base.
Standard, ThreeDay, and Next Day Shipping
Standard, ThreeDay, and Next Day shipping are optional methods sellers can set up in Seller Center, along with TwoDay shipping (more on that later). Walmart defines the transit times for each shipping option as such:
Standard shipping: 2-5 business days
ThreeDay shipping: 2-3 business days 
Next Day shipping: The same or following day as the order was received
Walmart restricts these transit times to the continental 48 states for both street and post office box addresses. Outside of that region, such as Hawai'i or Army Post Office boxes, sellers can select the transit times.
For these three options, sellers can select their shipping pricing model. Sellers may choose a flat rate, an order weight, or an order price range (e.g., orders $35 and up are $5 for ThreeDay Shipping). Sellers can also specify rates for each region, broken down as follows:
The contiguous 48 United States street addresses
The contiguous 48 United States post office boxes
Alaska and Hawai'i street addresses
Alaska and Hawai'i post office boxes
US Protectorates (e.g., Puerto Rico and the US Virgin Islands) street addresses
US Protectorates post office boxes
Army/Air Force and Fleet Post Office boxes (APO/FPO)
Of course, sellers may also offer any of these shipping options for free.
TwoDay Shipping
As with Standard, ThreeDay, and Next Day shipping, sellers may select TwoDay shipping on their shipping page in Seller Central and specify its terms. TwoDay shipping is different, however, for a few reasons.
TwoDay shipping allows for customers to create orders for free delivery within 1-2 days. These orders are unlimited, with no membership requirements or order limits. The TwoDay shipping program offers two options for fulfillment as well: Seller-Managed and Third-Party via Deliverr. 
Seller-Managed
As the name suggests, Seller-Managed fulfillment requires the Marketplace seller to fulfill and ship orders from its warehouse or 3PL. Walmart requires that sellers meet certain requirements to be eligible for this option. The criteria are as follows:
Sellers must either have been on the Marketplace for more than 90 days or have filled at least 100 Marketplace orders.
Sellers must have a returns policy that allows for quick and easy merchandise returns for a large variety of reasons.
Sellers must have good Order Defect Rate (ODR) scores within the most recent thirty days, matching these metrics:

On-Time Shipping: greater than 95%
On-Time Delivery: greater than 95%
Valid Tracking Rate: greater than 95%
Cancellation Rate: less than 1.5%
Walmart requires that sellers fulfill at least 20 orders within the previous 7 days of applying to be seller-managed in order to review these metrics and determine eligibility.
To become seller-managed, sellers must click on the Request Access button in the Shipping settings page in Seller Central. Next, Walmart will review the seller's performance and ODR. Walmart typically approves sellers within 48 hours. Once approved, sellers will be able to set up fulfillment within the TwoDay shipping page or integrate the API.
Third-Party Managed
Third-party managed fulfillment simply means the seller utilizes Walmart's partner, Deliverr. Deliverr has its own fulfillment centers and is available to every Marketplace seller regardless of performance. However, there are a few requirements that sellers' products must meet to eligible for Deliverr's fulfillment:
Each product cannot weigh more than 75 US pounds.
Each product must conform to the following measurements:

The longest side cannot be more than 40 US inches.
The median side must be less than 30 US inches.
The shortest side must be less than 15 US inches.

The product must not be on Deliverr's restricted product list.
Sellers can sign up with Deliverr and connect to their Seller Central accounts to set up their items. Deliverr will display each item's delivery cost and ways to manage the seller's account. Additionally, sellers can use any of the following services to create split-channel orders:
Freight Shipping
Walmart utilizes less-than-truckload (LTL) freight shipping for items that are too large to ship via basic ground or air carrier services, such as UPS. Sellers must configure freight shipping via shipping overrides in Seller Central, not through the shipping settings page.
Freight shipping will override any other shipping options selected for the specified item in Seller Central. This option is available for all shipping regions, and sellers set the item's delivery price individually, including free delivery. Walmart presets the transit time to 5-10 business days for all regions, including Alaska, Hawai'i, APO/FPOs, etc.
Related Reading: Pros and Cons of Selling on Walmart's Marketplace
Shipping Standards
Walmart has implemented specific shipping standards for each option, including fulfillment times and schedules. These standards are as follows:
Processing Schedule
Order Cutoff Time
Item-Level Fulfillment Lag Time
Transit Time in business days for the contiguous 48 US states
Total Fulfillment Time in business days for the contiguous 48 US states
Processing Schedule
Walmart defines the seller processing schedule as the days of the week that the seller chooses to fulfill orders. Walmart requires sellers to process orders Monday through Friday (i.e., business days). Walmart does not consider Saturdays and Sundays as business days and has chosen to disable these days.
Sellers may disable processing days via the Additional Days Off portal on the Partner Profile page for company holidays or days where fulfillment is not possible (e.g., severe weather conditions or closings due to COVID-19). Walmart restricts these days off and still requires sellers to provide exceptional customer service even on these days. Sellers should take care not to use days off excessively, or Walmart may choose to delist their products due to performance standards.
Order Cutoff Time
The order cutoff time refers to the time during which a customer places an order. This time determines when Walmart expects the seller to process the order. For all shipping options, the order cutoff time is 2 PM local time, Monday through Friday. 
So, if a customer places an order at 1:59 PM within the same time zone as the seller on a business day, the seller must begin processing that order that day. If, however, a customer places the order at 2:01 PM, then the seller may start to process the order the next business day. 
Order cutoff times are subject to the seller's processing schedule, so sellers may begin processing orders placed on holidays, etc., on the next scheduled business day.
For sellers with fulfillment centers in different time zones, they can configure order cutoff times to match their FC's local time. The allowed time zones for order cutoff times are EST, CST, MST, and PST.
Item-Level Fulfillment Lag Time
Sellers determine fulfillment lag time at the item level, depending on the number of days it takes to prepare that particular item for shipment to the customer. Sellers may create lag time exceptions to individual items in Item Setup product categories. Changes to fulfillment lag time may take up to 24 hours to appear on the Marketplace.
Sellers should be careful utilizing lag time, as it can negatively impact the customer's experience and cause low performance scores. By default, Walmart requires that sellers have a lag time of less than one business day to remain on their specified order processing schedule.
Walmart limits approval of lag time exceptions based on the type of product. Once approved, the seller will be able to add the lag time within the allowed product category by uploading the "Lag Time Feed." Typically, Walmart accepts exceptions to lag time for categories that require additional time, such as made-to-order products, customized items, and print-on-demand services. Additionally, Walmart will approve up to 10 business days of lag time for Freight/LTL shipping.
Walmart will reject lag time exceptions for sellers who use third-party vendors for fulfillment or processing. Additionally, Walmart will not approve exceptions for SKUs or categories that are preorder, are on backorder, or need extra time to ship due to issues with the seller's supply chain.
Transit Time
Walmart defines an order's transit time as the number of business days the order is with the carrier after the seller has sent it out. Transit times for each of the shipping methods are as follows:
Free Value: 3-7 business days
Standard: 2-5 business days
Three Day: 2-3 business days
TwoDay: 1-2 business days
Next Day: 0-1 business days 
Note: Walmart bases these transit times on shipping to the contiguous 48 US states. Transit times increase for other regions.
Sellers have lots of carrier options to choose from when it comes to shipping Marketplace orders. Sellers should be careful when selecting a carrier, as longer-than-expected transit times that fail to meet delivery schedules can impact the seller's ODR and cause Walmart to delist the seller's items. Sellers can configure transit times in the Seller Center under the Partner Profile settings.
Total Fulfillment Time
Finally, Walmart calculates the seller's total fulfillment time according to the order cutoff time, fulfillment lag time, and transit time to determine the expected delivery date that appears on the customer's order tracking page. The total fulfillment time for each shipping option is as follows:
Free Value: no more than 9 business days
Standard: no more than 7 business days
ThreeDay: no more than 4 business days
TwoDay: no more than 3 business days
Next Day: no more than 2 business days
Expected Ship Date (ESD) and Expected Delivery Date (EDD)
Every order placed on Walmart's Marketplace comes with an Expected Delivery Date (EDD), which Walmart determines using the total fulfillment time. With each order, Walmart will give the seller an Expected Ship Date (ESD) that the seller must adhere to or else face a decrease in ODR.
Expected Ship Date (ESD) 
Walmart determines the Expected Ship Date (ESD) of an order by calculating the product's fulfillment lag time and the order cutoff time. Walmart expects sellers to provide an order's shipping confirmation and tracking number by the ESD to mark the order as "Shipped On-Time."
Walmart breaks down the ESD for orders as follows:
Fulfillment Lag Time
Expected Ship Date (ESD)
0 days
On the same day
1 day
The next day
2 days
The day after next
Order cutoff times apply as well. So, if an order has a fulfillment lag time of zero days, and the seller receives the order at 2:01 PM local time, Walmart will expect the seller to ship the order the next day.
Expected Delivery Date (EDD)
When a seller receives an order, Walmart will calculate the Expected Delivery Date (EDD) based on the ESD and send it to the customer. The EDD is the date on which the customer must receive the order in order for Walmart to consider the order "Delivered On-Time." If an order arrives after the EDD, it will negatively impact the seller's ODR.
For more information on Walmart's Marketplace ODR program, visit the Seller Central knowledge base.
Written by The SupplyPike Team
About The SupplyPike Team
SupplyPike builds software to help retail suppliers fight deductions, meet compliance standards, and dig down to root cause issues in their supply chain.
Read More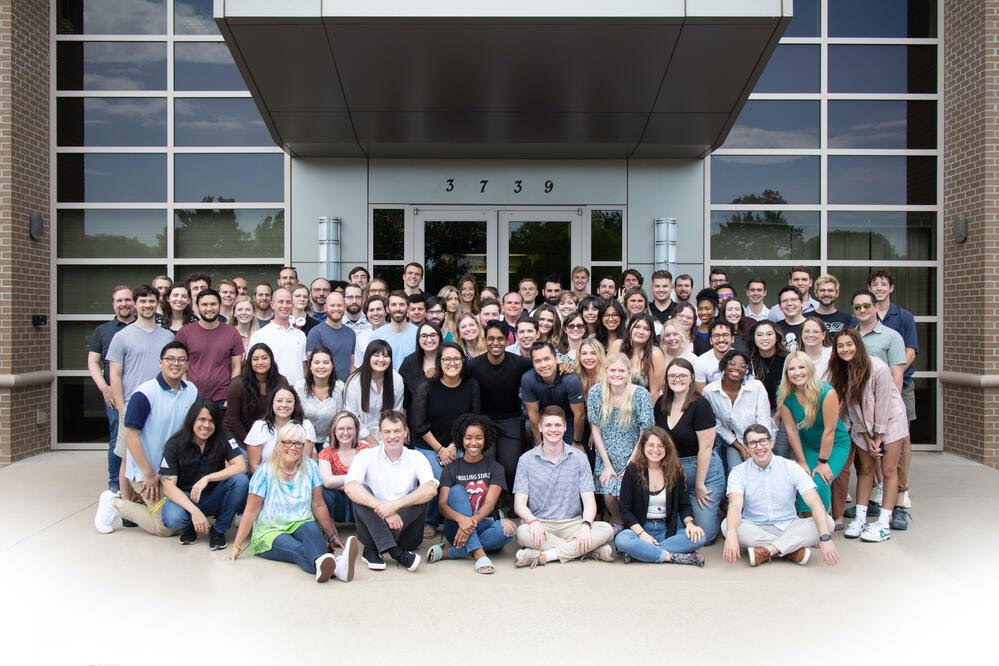 About