Reimagining Supply Chain Resilience After COVID-19
2020-07-02
4 min read
Learn:
How the coronavirus has affected supply chains
Actions supply chains can take
How to develop a resilient supply chain
---
Be it business or travel, the quick spread of COVID-19 has affected global industries, making the heads of enterprises review and re-evaluate the practicability of their activities. This is even more obvious for those in supply chain management where there is a continuous challenge to guarantee the last-mile delivery of products and supplies. 
Confronted by demand jolts, movement restrictions, local and foreign shutdowns, the supply chains of companies have to exhibit high reliability in erratic situations. In fact, experts are saying that the US gross domestic product will see a drop by 30% in Q2.
Many businesses are now giving serious thought to the abrupt albeit temporary impact on their supply chains with a focus on meeting their commitments. COVID-19 has made companies smarter and is pushing them to come up with strategies for supply chains with a focus on enhancing supply chain resilience.
Actions to be taken today
During this crisis, there are six sets of issues that require rapid measures throughout the supply chain. These actions should be taken in parallel with measures to support the employees and abide by the recent minimum standards:
Establish openness on multi-level supply chains, determining a list of key elements, identifying the source of supply, and pinpointing other sources.
Evaluate inventory on handaligned with the value chain—comprising spares and after-sales supplies—to work as a link for continuous production and facilitate supply to customers.
Evaluate practical end-user demand and respond to (or, as far as possible, control) shortage-buying behavior of customers.
Boost manufacturing and the ability to distribute to ensure workforce security, for instance by the provision of Personal Protective Equipment (PPE) and working with the communication crew to share the extent of risk of infection and work-from-home alternatives. With these measures leaders can estimate the present and forecasted capacity levels concerning staff and materials.
Recognize and protect logistics power, assessing the capability and speeding up as required, and inculcating flexibility of transportation as necessary.
Administer cash and net operating capital by conducting stress tests to figure out the areas supply-chain issues can cause financial damage.
Developing supply chain resilience for tomorrow
After identification of the clear and present dangers, a resilient supply chain must be put in place for the future. The first step is to set up a supply-chain-risk function aimed to evaluate risk, consistently upgrade risk-impact evaluations and recovery strategies, and monitor the management of risk. 
Processes and tools designed while handling disasters should be formally documented and the focal point must become overseeing the weak points in the supply chain constantly and dependably. Eventually, in the same way, stronger supplier teamwork can consolidate a complete supplier environment for increased resilience.
Throughout the process, making the supply chain management go digital makes things faster, more precise, and more flexible. By creating and consolidating a single source of facts, a digitized supply chain reinforces competencies in envisioning threats, enhancing visibility and coordination through the supply chain, and managing problems that show up from rising product complications. 
Digitized grouping of prospective manufacturers helps identify suppliers in terms of their common capabilities. For instance, through the assessment of its connectivity, a medical technology company may be able to broaden its supplier base. Another example would be a commercial equipment manufacturer may be able to identify certain suppliers for extremely complicated components that it was earlier not able to source.
Eventually, once the crisis is over, businesses and governments must closely examine the weak points of their supply chain and the impacts that could prove to be as destructive as coronavirus. A review of the structural resilience of essential logistics intersections, routes, and means of transport can expose vulnerabilities of even single parts, like important airports or rail junctions.
Since COVID-19 has compelled businesses to reboot, this is when you must invest in groundbreaking programs for a highly resilient supply chain in the future.
Supply chain tools that can help
SupplyPike offers a range of exclusive retailer tools that are highly helpful in driving visibility in your supply chains. We have a time-tested performance record of supply chain-supportive tools:
Retail Intelligence: This software offers you unparalleled visibility into your retail data helping you in quicker and better decision-making.
Deductions Navigator: Get visibility, one-click disputes, and take preventative measures with SupplyPike's deductions solution.
OTIF: With this software, you can address the root cause of your On Time, In Full compliance issues and take corrective measures before you are penalized by your retailer.
SupplyPike offers pricing plans for CPGs of all sizes. Select your annual net ships per retailer to see your price.
Written by The SupplyPike Team
About The SupplyPike Team
SupplyPike builds software to help retail suppliers fight deductions, meet compliance standards, and dig down to root cause issues in their supply chain.
Read More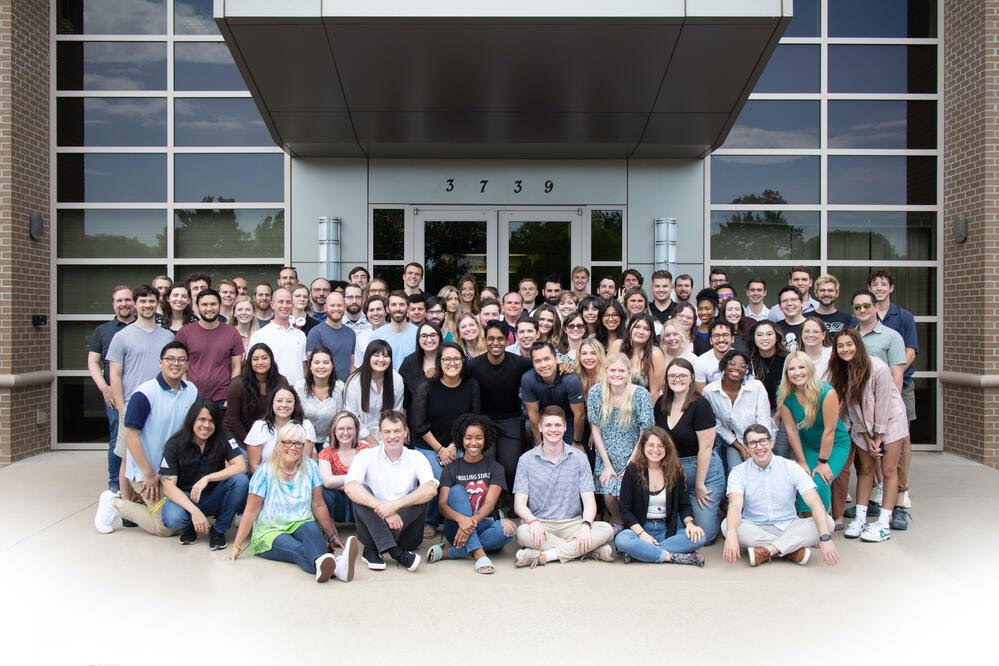 About