Questions To Help You Improve OTIF Scores
2020-07-02
5 min read
The days of packaging and delivery forgiveness for product shipments are over. Retailers, especially Walmart, are enhancing their OTIF (On Time In Full) requirements and creating stricter guidelines. While the new rules are shaking up supply chain management for suppliers, they also bring new opportunities to stay competitive. You're probably asking yourselves a lot of questions with all of these changes. But, are you asking the right questions to get the most for your business?
What are the most important things that affect OTIF Score? What should vendors be focusing on?
There are two components of the OTIF Score metric, On Time and In Full. Your supply chain must be successful in both to achieve good OTIF results.
On Time:
Are you getting your loads to the Retailer's Distribution Center (DC) within the Delivery Window?

Use the Retailer's OTIF compliance reports to identify which specific lanes are creating non-compliance issues. Focus on resolving recurring non-compliance issues more than one-time occurrences.
Investigate whether the load shipped early/late or if it was received early/late.

Are loads getting picked up on time by the Carrier?
Are the early/late loads attributed to a single or small group of Carriers? Why did the carrier miss the delivery window? Is this a recurring issue for that Carrier?
Is your Lead Time correct for each lane and entered into the Retailer's replenishment system correctly?

Reach out to the Retailer with updates if specific lane lead times need to be changed.

Is your ship facility scheduling delivery appointments with the destination DC, in a timely manner per the suggested guidelines, to obtain appropriate delivery appointment times?
If you are shipping Less-Than-Truckload (LTL), are other vendors impacting your Carrier's schedule?
Did the PO ship on multiple trailers, causing part of the PO to receive late?

Is your pallet TI/HI (or Pallet Platform) incorrect, causing loads to split between two trailers?
Is your product carton weight incorrect, causing loads to split between two trailers?
In Full:
Was there sufficient shippable product, at the designated ship point, to fulfill the order?

Is your demand plan correct?  Have you included turn business demand, promotional demand, seasonal demand, and a buffer in your demand forecast?
Do you have inbound logistics issues? Did your supply plan provide sufficient lead time to get the product to your warehouse in sufficient time to meet expected orders? Did you take into account weather, holidays (ex. Chinese New Year celebrations), or seasonal constraints on shipping capacity impacting your supply chain?

Did the load ship in full, but not receive in full?

Was it a mispick at the originating warehouse?
Was it a mis-receipt at the destination DC?

Does an over/under receipt issue exist for the PO?  This could be caused by carton misidentification.

Is your carton packaging or labeling causing misidentification on multi-carton POs during the picking or receiving process?
Was it a mis-ship or a consolidation facility error?
Research in Retailers' OTIF reporting modules for performance failures can provide a root cause. Many Retailers track performance failure by category. These modules will also identify departments and SKUs causing performance failures for further research. Furthermore, the reporting modules will give you additional items to investigate and resolve; which might improve OTIF performance.
CPG companies should be looking at each ship facilities  for consistently on time and recurring late/early occurrences. Perhaps there are best practices that can be applied to problem warehouses   which will resolve issues across multiple DCs.
Related Reading: OTIF Best Practices
Consolidation and Accountability is Key
Vendors should explore consolidation options if they haven't already. If you are consolidating and still falling short, using a third-party analytics provider to analyze your metrics and hold carriers or logistics companies accountable can be very valuable.
Verification that supplier accountability is being weighed when planning internal changes based on OTIF is also very important. For example, your month to month score may be hovering around 83-85, but Walmart may accept responsibility for a large portion of these failures, pushing their total OTIF into the 90s. In the long term, you should want to address delivery performance failures directly, but you shouldn't push internal changes if Walmart's issues are constantly driving your performance metrics down.
Using Analytics to Monitor and Increase OTIF Scores
Managing a supply chain is time-consuming, but SupplyPike's OTIF Radar app can help streamline the business analysis process, making more efficient use of your valuable time. Out-of-the-box and customizable reports on a flexible dashboard allow your team members to spend less time running reports and more time focusing on and analyzing the operational problems affecting your OTIF results and your business operations.
In the end, remember delivering good OTIF results is a multi-step process with multiple business partners affecting your company's performance. Follow the suggested error discovery process, and be systematic in your corrective actions. Good OTIF performance requires you to be vigilant and monitor your weekly/monthly metrics. It is not a one-time "fix it and forget" event. Remember to spend more of your time solving recurring issues; not one-off issues that will continue to occur.
Read more about OTIF tools for your business. 
Written by The SupplyPike Team
About The SupplyPike Team
SupplyPike builds software to help retail suppliers fight deductions, meet compliance standards, and dig down to root cause issues in their supply chain.
Read More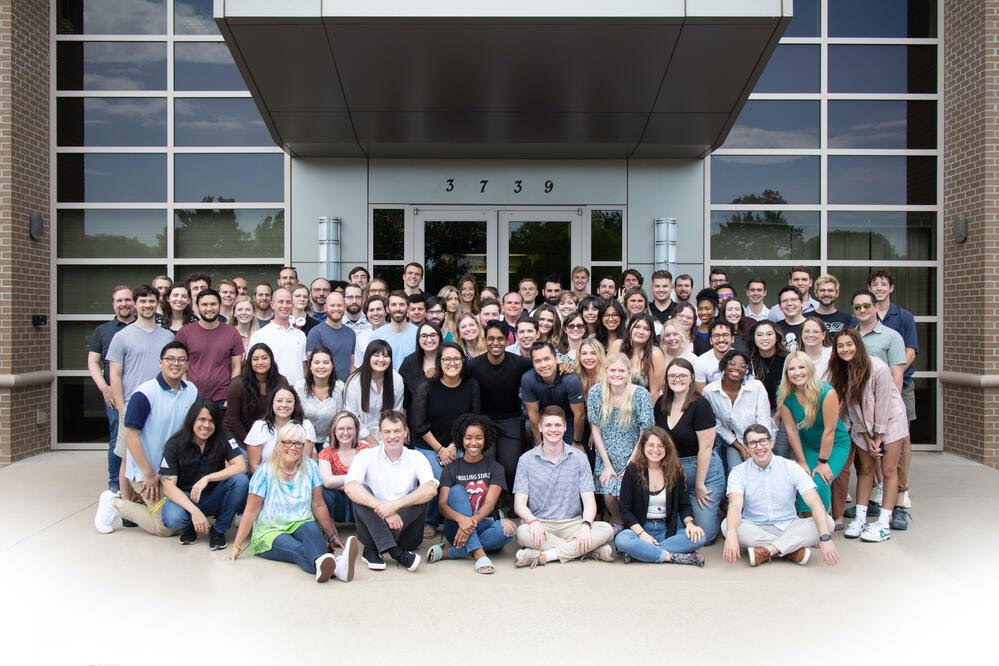 About