Packing and Labeling for Kroger Import Vendors
2021-03-23
6 min read
Learn about:
Kroger's packing and labeling requirements for import vendors
Carton and container requirements
Barcode and marking requirements 
---
Kroger has almost 3,000 storefronts nationwide, so being an import vendor for Kroger is an excellent way for a business to grow. Kroger has a set of specific guidelines for packing and labeling for its import vendors. 
The grocery giant set out new regulations for carton barcodes in 2021, which we'll explain in plain English below. We'll also touch upon other standards like season codes, mod codes, pallet labels, and more. 
All products must be store-ready before importing
Kroger requires that all products be "store-ready" before importing the goods. Store-ready packaging means that all imported products are suitable for stock and sales before the vendor sends them to the retailer. 
Since Kroger sells a handful of fast-moving consumable goods, the grocer requires that all import vendors package their items in bulk so the Kroger team can stock them without handling any individual merchandise. 
For wearable materials (shirts, pants, etc.), all items must have a care label. A care label displays the item's size, country of origin, fiber content, handling process, and a registered identification (RN) number.
All products must also have a Kroger-approved ticket and label before going to the storefront. 
Shipping carton requirements
Kroger has tight requirements when it comes to shipping cartons for its vendors. The company requires its vendors to use double-wall corrugated layering, and the cartons should have a score of 42 ECT or greater on the Edge Crush Test index or a Mullen Bursting Test score of #200. 
Each carton's weight can't exceed 75 pounds, and Kroger requires that vendors don't leave any space at the top or sides of the container. 
Container packing instructions
When vendors pack their cartons for shipping, there are a few instructions and guidelines Kroger provides. 
For starters, vendors can't package items with different purchase order-level SKUs. The same goes for any Kroger locator numbers (KLNs) or PLNs. Vendors need to pack goods in a separate container based on their SKU value.
For clothing and apparel, vendors need to pack each set based on its weight and label it either "scan on receipt" or "bulk." Vendors should aim to pack as "scan on receipt" whenever possible because items packed as "bulk" could be subject to chargebacks. 
Scan on receipt requirements
There are three basic requirements for packs that are "scan on receipt":
Items must be in a shipping container that meets Kroger's burst strength requirements
Vendors cannot masterpack
Vendors cannot over-ship
Bulk requirements
There are three basic requirements for packs that are "bulk":
Each clothing set needs to be in a marked polybag
Vendors need to fit as many polybags into a container as possible (no extra space)
Containers for bulk shipping must meet Kroger's burst strength requirements
Carton marking requirements
Vendors need to have two content markings on each side of the container. Kroger requires suppliers to have a set of product details included in each marking, such as:
The Kroger Company name
SKU or any other product identification number
Purchase order number
Quantity 
Country of origin
Carton measurements
Gross weight
Net weight
Item description
Number labeling for each carton
Vendors need to make sure that all carton labels are eligible, flat, and clean. Kroger recommends placing labels in the center of the container's long side or the upper left corner. Vendors also have the option to buy pre-approved labels from Integra Trim.
Related Reading: Kroger's Import Vendor Compliance Program
Safety requirements 
Kroger lays out safety marking requirements to help protect their stock team. Any container that weighs more than 50 pounds needs to have a clear "dual lift" label. 
The company also requires vendors to have the proper safety, hazardous materials (hazmat), or any other necessary warning labels based on the items inside. 
Barcode requirements (updated 2021)
Kroger now requires that each carton contains at least one scannable barcode and that each carton must be scannable upon arrival. To ensure cartons meet Kruger's barcoding requirements, vendors can apply the following:
Make sure the barcodes are on a flat and smooth surface
Place the barcodes along the top of the carton where there's no bend
Barcodes need to be a minimum size of 2 cm high by 4 cm wide
Apparel items can have labels with a SKU barcode, but other products require a different format
Vendors shipping bulk apparel items can place the barcode on the polybag or carton
"Scan on receipt" vendors can only place barcodes on the carton
Requirements for "direct to floor" display cartons
Some Kroger vendors ship their items in a carton that goes right to the sales floor or a "direct to floor" display carton. These cartons have specific requirements set by the Kroger management team for their import vendors. 
Direct-to-floor display cartons can't use the same labeling as master cartons (ones that sit in the stock room). The direct-to-floor container needs to have its own separate markings, typically on the carton's back and side. 
Vendors should never place labels on the front of the carton or anywhere that covers up pictures of the products inside.
Requirements for pallet labeling
Kroger requires vendors to have two identical label markings for pallets. Each label goes on either side of the pallet and should contain the vendor's name, where the shipment is going, and the order number. Vendors can use labels no smaller than 8 in x 11 in for Kroger's inventory team to accept the pallet. 
For vendors shipping with ocean containers
Vendors shipping with ocean containers must package their cartons in a specific way to ensure they align with the Safety of Life at Sea convention. As a result, all containers must meet the following requirements:
Weight must be evenly distributed throughout the container
The packer must place any necessary blocking or bracing within the container to prevent contents from shifting during loading/unloading
Floor load to ceiling
What do these requirements mean for Kroger Import Vendors?
Kroger is constantly updating its requirements for import vendors to protect the integrity of their business. 
As a result, vendors need to always be on the lookout for new requirements or changes to the current Kroger packing and labeling guidelines. Any vendors that can meet all of Kroger's expectations will have a greater chance of success.
Many of Kroger's suppliers use special software to ensure all of their items meet the proper standards. Vendors can also reach out to Kroger's regional teams directly for more detailed information about packing and labeling. 
Handling chargebacks
Kroger's compliance program can be strict and cause fees and fines. With SupplyPike's new partnership with SPS Commerce, we bring you 1-click disputes for your invalid deductions. Sign up today!
Written by The SupplyPike Team
About The SupplyPike Team
SupplyPike builds software to help retail suppliers fight deductions, meet compliance standards, and dig down to root cause issues in their supply chain.
Read More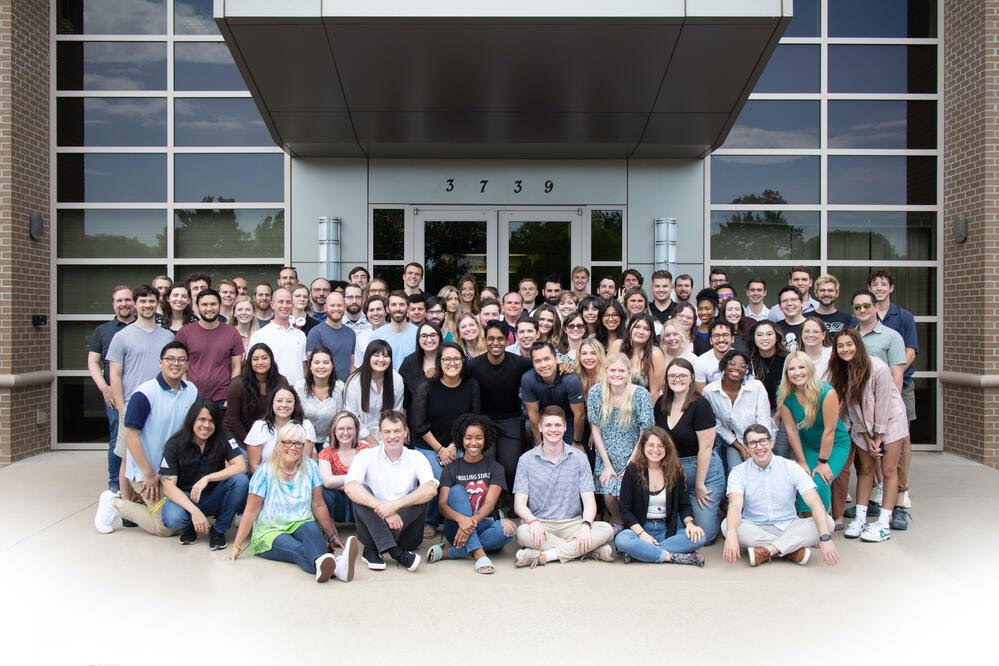 About