OTIF Q&A Panel on October 7, 2020
2020-09-30
5 min read
New OTIF changes are here! Learn how Walmart Suppliers are adapting to hit the new 98% goals at the online Supplier Community panel hosted by SupplyPike on October 7.
At this event, you will:
Get an in-depth explanation of what the new changes are,
Hear how logistics companies are having to adapt to reach these goals,
See overall trends in the industry, as well as how companies are adapting, and
Have a chance to get your questions answered by experts who work for suppliers, transportation, consulting firms, and more!
What is OTIF? 
OTIF is a compliance program that Walmart implements to create a better supply chain. The retailer designed the program to ensure that products are on the shelf when they need to be and where they need to be. 
There are two key factors that determine a Walmart Supplier OTIF Score. If the supplier was:
On-Time

Did the cases delivered arrive on time at the distribution center, or were all cases ready for pick up by the appointment time?

In-Full:

Did Walmart receive all of the cases ordered?
If a supplier happens to miss either of these criteria less than 98% of the time, then they can face hefty fines. 
One study found that less than 40% of Walmart suppliers made their OTIF goals in 2019, and Walmart estimates that poor In-Full performance accounted for $1.7 billion in lost sales during the 2018 fiscal year. This suggests that not hitting the OTIF goals can have major impacts for both a supplier and the end consumer. 
At the OTIF Panel
During this Q&A event, attendees can expect answers from industry leaders on: 
How OTIF has been affecting suppliers
Best Practices when considering OTIF 
The key metrics suppliers should examine to measure their OTIF performance
The future of retailers measuring supplier performance
Speakers
During the event, you will get a chance to ask questions to the following industry leaders.
Stacy Tan 
Stacy Tan from SupplyPike
Director of Customer Development at SupplyPike
Stacy leads the Customer Development team for SupplyPike, a supply chain software solutions company in NW Arkansas focused on helping CPGs increase their retail intelligence and profitability. Her passion is to help suppliers better understand their business. Stacy has over 10 years of experience in the retail industry, with experience in sales, account management, replenishment, and supply chain.
Colby Beland 
Colby Beland from Hub Group
Vice President of Corporate Sales Solutions at Hub Group
Colby Beland joined CaseStack in August 2010 as the company's Vice-President of Sales & Marketing.  In December 2018 CaseStack was acquired by the Hub Group, Inc. and is now the Vice President of Corporate Sales Solutions at Hub Group.  
Colby holds a BSBA degree in Supply Chain Management from the Walton College of Business, and has spent the last 26 years working in multiple facets of the supply chain with extensive knowledge in retail logistics, warehousing, international shipping, freight consolidation, less-than-truckload, truckload, intermodal, parcel, expedited transportation, and brokerage services.  Mr. Beland is a Board member of the University of Arkansas Supply Chain Management Research Center, and sits on many local boards, in addition to being actively involved in coaching youth football, basketball, and baseball travel teams.
Taylor Stewart
Taylor Stewart from Island Ventures
Vice President Operations at Island Ventures
Taylor is the Vice President Operations for Island Ventures, a local venture capital firm with a multifaceted team that brings decades of experience across numerous categories and business types. Taylor is a proven operator within the PE arena with a demonstrated history of working in the consumer goods industry. He also has experience as a professional aviator with multiple roles held within corporate aviation.
Ryan Petty
OTIF Radar Product Owner at SupplyPike
Ryan manages SupplyPike's OTIF Radar application, a product built to help suppliers isolate poor performance in their supply chain and resolve issues before it impacts their bottom line. He is responsible for the product direction, strategy, and research of OTIF Radar and enjoys engaging with real people focused on solving real problems for their company and industry.
Agenda
Join us for a one hour-long live Q&A session for October 7th, at 11 am
Agenda Item
Duration (subjected to change)
Housekeeping
11:00 – 11:05
Announcement of the new changes to OTIF
11:05 – 11:15
Prepared questions lead by a host
11:15 – 11:45
Open Q&A for the audience to ask questions
11:45 – 12:00
Agenda for the OTIF Q&A panel on October 7th
Registration 
This event is free to attend. To register, please go to https://www.supplier.community/products/otif-panel-discussion. 
Register today!
We look forward to seeing you there!
Written by The SupplyPike Team
About The SupplyPike Team
SupplyPike builds software to help retail suppliers fight deductions, meet compliance standards, and dig down to root cause issues in their supply chain.
Read More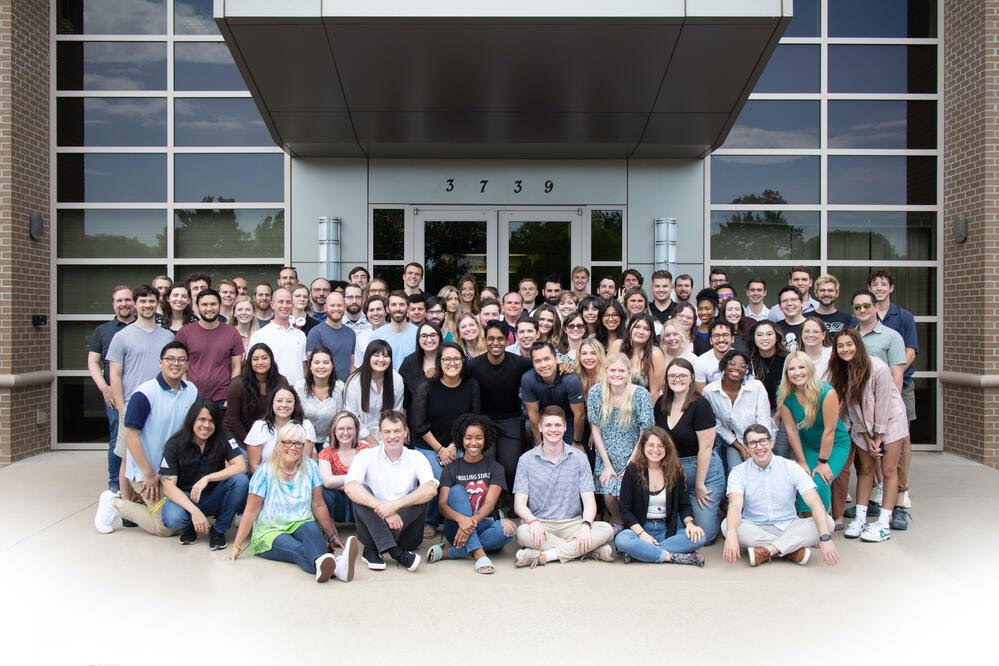 About