Omnichannel and the Walmart Supplier
2020-11-05
5 min read
Learn about:
Walmart's supply chain practices
How Walmart leverages technology to work with suppliers
Walmart's push for omnichannel sales
---
This year, Walmart is eyeing a sales growth of $16 billion by offering various first- and third-party items and focusing on continuing to work toward a consistent omnichannel experience for customers.
Walmart is also in the process of reorganizing its management and consolidating its supply chain team in a push for a seamless omnichannel experience. Its relationship with its suppliers has a significant role to play in the feat.
The first Walmart store was launched in July 1962. Within a mere five years, Sam Walton had opened a total of 24 stores. Presently, the company has 2.2 million employees worldwide, and every week, it serves almost 265 million customers across the world.
The central belief is that Walmart can give its customers a better quality of life for less expense. Owing to this, Walmart has a reputation for running the company on a tight budget. 
The Walmart supply chain
Walmart is also known for its supply chain strategy. Its thrust to offer commodities at the lowest prices using an efficient and reliable supply chain was prevalent even before the term gained universal popularity. 
Walmart owns 6,500 trucks that pick up finished goods from suppliers if they so choose. The retailer also allows suppliers to ship their goods themselves via a third-party logistics company or by hiring a carrier directly.
The retailer regularly governs the performance of suppliers, according to the goals that Walmart has established. Known as "On-Time In-Full," Walmart requires that suppliers deliver 98% of the ordered cases by the Must Arrive By Date (MABD) on their POs.
Walmart codes of practice for suppliers
The Walmart rule book for suppliers comprises 46 pages. As the company intensified its supplier scorecard program from 15 to 100 questions in 2012, the change also affected what was previously in the general category — they became more precise considering the differences between types.
Walmart has begun emphasizing sustainability for the past ten years, adding concerns for the environment to its set of priorities.
Walmart is altogether in a different league from other retailers because it communicates its expectations of its suppliers clearly and then tracks their performance. With the help of the Retail Link platform, suppliers can view the sales of their items every week and match it against the figures used by Walmart to work out their profits. Walmart buyers can view supplier developments by a comparative evaluation of similar suppliers.
Suppliers equipped with data
When Walmart began to provide unrestricted access to point-of-sale data using Retail Link, some felt that the checks and balances would shift. However, since the beginning, Sam Walton believed that developing partnerships with suppliers would benefit both parties. Thus, suppliers should regard the dashboard as an enabler to narrow the gap between suppliers and Walmart and also a system to enhance sales and achieve other goals.
Armed with this clarity, suppliers have visibility into buyer behavior and, likewise, whatever suppliers do will also be transparent. Irrespective of the performance, everyone is in sync.
Once every couple of weeks, Walmart conducts a three-hour webinar training session aimed at coaching suppliers on the best use of the scorecard, how to understand numbers, and the main drivers that influence the outcome.
Even though many retailers are not close to Walmart's performance, they are careful to nourish their relationship with the suppliers. However, the ball is in the suppliers' court, given the fact that it is usually the retailer who is in control.
Walmart and omnichannel suppliers
When Walmart integrated its online and brick-and-mortar store procurement teams, the aim was to increase effectiveness and reduce prices through WalMart's omnichannel. Previously, omnichannel suppliers had to work with two different buyers for approval, one for the store sales and one for online sales. This method was inefficient due to the doubled effort. 
Now, when Walmart approves suppliers to sell products in Walmart's 4,600 stores, they receive automatic approval to sell their goods online as well. A separate procurement team monitors e-commerce-only suppliers.
Omnichannel suppliers can expect more efficiency
Big retailers continue to reorganize themselves to carve a niche in the competitive e-commerce market. Analysts expect that retailers will further strengthen their buying processes.
In 2019, according to the predictions of Transparency Market Research, the demand for centrally controlled procurement processes will result in a driving force for new advances and developments. The need for cloud-supported automation and management of the supply chain, covering procurement and sourcing, has expanded the cloud-based supply chain management market by 19% per year. Analysts estimate this market to reach $8 billion annually by 2021.
Businesses are more likely to make larger chunks of their investments in technology to drive all this. With these forecasts, suppliers can hope to find more efficient processes amidst their business associates.
Written by The SupplyPike Team
About The SupplyPike Team
SupplyPike builds software to help retail suppliers fight deductions, meet compliance standards, and dig down to root cause issues in their supply chain.
Read More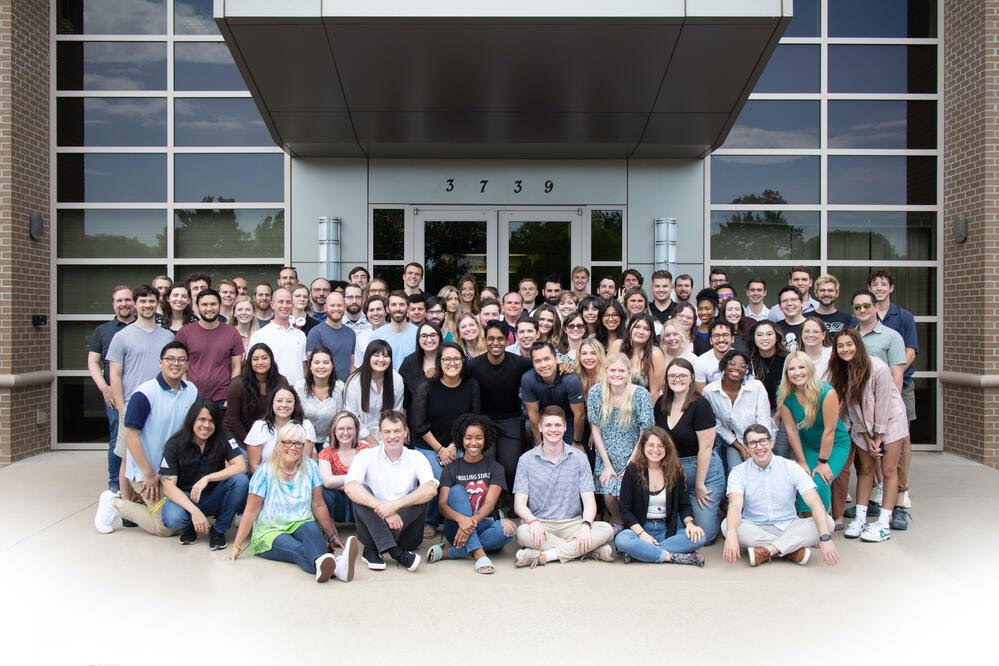 About