Kroger's Import Vendor Compliance Program
2021-03-22
6 min read
Learn about:
Kroger's compliance program for import vendors
Product and shipping compliance standards
Documentation compliance
---
Kroger requires all import vendors who do business with it to follow its compliance standards. Vendors who cannot comply with these standards may have entire shipments rejected and subject to an inspection.
The grocer put these standards in place for the safety and security of Kroger's customers, employees, and vendors. The Import Vendor Compliance Program is a comprehensive guide for import vendors to follow during all steps of the import process. 
What are Kroger's compliance standards for Import Vendors?
We can break down the essentials of Kroger's Import Vendor Compliance Program into two main facets. One is the general compliance that vendors have to follow throughout the shipping process, and the other is proper documentation. 
General compliance for vendors falls into three categories:
Social compliance requirements
Product inspection and testing
CTPAT (Customs Trade Partnership Against Terrorism)
Proper documentation for vendors falls into two categories:
Commercial documents
General Certificate of Conformity
These five sub-facets make up the majority of Kroger's Import Vendor Compliance Program. 
Import Vendor Compliance Standards
Here is a breakdown of each sub-facet of Kroger's Import Vendor Compliance Program.
Social Compliance Requirements
All import vendors will be subject to a social compliance audit to ensure that their manufacturing facilities treat all their workers fairly. The safety and labor conditions are critical factors taken into consideration when Kroger chooses their partners. 
ELEVATE and Underwriters Laboratory will always conduct the Kroger Social Responsibility Audit. The foreign location that undergoes an audit will need to pay to have the Kroger Social Responsibility Audit performed. Kroger has negotiated reduced prices for suppliers. 
The purpose of these audits is to ensure that Kroger is never profiting from unfair or unjust labor. A failed score will require corrective action. Any audit met with severe violations will need the vendor to have another audit done within four to six months to confirm these violations' rectification.
Product Inspection and Testing
All general merchandise, grocery items, and general cargo expected to be for sale in Kroger stores have to not only meet Kroger standards on quality, safety, and performance but must also conform to all U.S. Federal and State regulations, standards, bans, and rules. 
Kroger import vendors must test all items at least one month before their shipping date. Responsibility for testing arrangements falls on the vendor to organize and ship. A test report will be valid for one year unless there has been a change in production within that year. 
Bureau Veritas (BV) is the Kroger-nominated testing laboratory. Import vendors should send all tests through approved BV lab locations. 
Failed tests will require the supplier to submit a root cause analysis to Kroger and a corrective-action-preventive-action (CAPA) plan to prevent further issues in the future while also bringing the current product up to respectable standards. 
CTPAT (Customs Trade Partnership Against Terrorism)
Kroger works closely with CTPAT (Customs Trade Partnership Against Terrorism) to ensure that the trade industry remains safe from terrorists to maintain the economic health of the U.S. and its neighbors. The goal is to continuously improve security — not just at entry points to the U.S. but also at any facility involved with CTPAT globally. 
Before shipping cargo to the U.S., the shipment must go through a security audit performed by a third-party agency associated with CTPAT. Acceptable agencies include SGS, Bureau Veritas, and GSV. Kroger should receive this report before the shipping of any cargo. Vendors are responsible for these security audits. 
Some standards that Kroger and CTPAT look for are:
Personal Security
Storage & Distribution
Physical Security
Shipment Information Controls
Records & Documentation
Information Access Controls
Contractor Controls
Export Logistics
If the vendor does not meet these standards, customs will not allow these shipments to enter the U.S., much less make it to a Kroger facility.  
Related Reading: How to Set up EDI with Kroger
Commercial Documents
Kroger requires import vendors to prepare several documents for each shipment to verify the customs details, regulatory compliance, product safety, and purchase order information for the cargo. Kroger's freight forwarder, UPS, will request these documents at the time of booking a shipment.
The required documents for all shipments include:
Commercial invoice
Packing list
Certificate of material
Beneficiary's certification
General certificate of conformity
Third-party test report(s)
Forwarder's Cargo Receipt (FCR) or Bill of Lading
Some additional documents may be applicable:
Wearing apparel detail sheet
Lacey Act Declaration
Footwear detail sheet or interim footwear invoice
Preferential trade program qualifying statement
Federal Communications Commission (FCC) form
UPS must receive all commercial documents within four business days before the estimated day of arrival. 
General Certificate of Conformity
The General Certificate of Conformity (GCC) is a listed necessity in commercial documents. Kroger will further elaborate on the GCC as it calls the certificate in all Letters of Credit and documentary open account applications.
A GCC must be in English. In it, it must state that products have met every applicable product safety standard. It must also note that products followed the regulations in the U.S. Consumer Products Safety Improvement Act of 2008. 
A General Certificate of Conformity should also include:
Date of Certificate Issuance
Citation to each CPSC product safety regulation for which the certifying product
Identification of the product covered by the certificate
Identification of the U.S. importer (i.e., Kroger)
Date and location where product manufacturing took place
Date and location of the product testing (should include test report number)
Identification of any third-party laboratory on whose testing the certificate depends
If CPSC requires a Certificate of Conformity for adult and children's products, there must be third-party test reports as well as the Certificate of Conformity. CPSC-approved laboratories must complete the test. 
Summary
Kroger welcomes all sorts of vendors, but the grocery giant has strict regulations for its imports. Follow these guidelines and find success as an import vendor. For more information, including documentation and checklists, visit Kroger's Import Vendors page.
Leverage your data to dispute chargebacks
All Kroger suppliers may experience invalid deductions with Kroger's compliance programs. Leverage your EDI data to fight these chargebacks. Learn more about our Deductions Navigator and how we're partnering with SPS Commerce to bring you 1-click disputes.
Written by The SupplyPike Team
About The SupplyPike Team
SupplyPike builds software to help retail suppliers fight deductions, meet compliance standards, and dig down to root cause issues in their supply chain.
Read More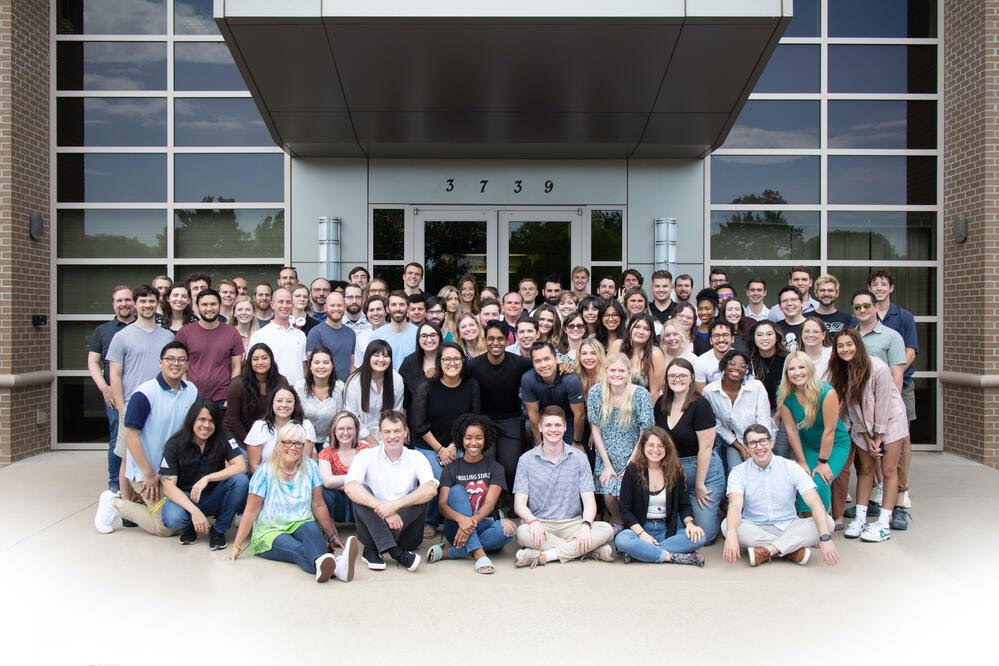 About