Kroger Vendor Code of Conduct
2021-05-05
6 min read
Learn about:
Kroger's vendor code of conduct
Vendors and third parties
Kroger supplier audits
---
Kroger Co. is one of the largest and best-known grocery store chains in the U.S. Vendors work hard to get their products into the supermarket giant. They get brand recognition, along with a new place to market their items. It's a winning situation for suppliers they don't want to lose.
Kroger has a vendor code of conduct that suppliers must follow at all times. Here's what vendors need to know to keep their products in Kroger stores.
Kroger Vendor Code of Conduct 
The supermarket chain has a clear vendor code of conduct to which it expects every supplier to adhere. The rules are easy to understand and simple to follow. Some vendors already apply them to their daily lives outside of Kroger.
Follow all country, state, and local laws 
Vendors associated with Kroger Co. must follow all laws of the area in which they do business. Kroger includes federal, state, and local laws in the U.S. and any regulations that apply to overseas sales.
The laws include health, vendor safety, work conditions and hours, immigration, and sales tax. Kroger also expects suppliers to meet all environmental regulations.
Kroger's vendor code of conduct also covers laws regarding:
The supplier may not use child, involuntary, or prison labor. The code also applies to vendors with products in overseas locations.
Vendors with employees must provide safe working conditions and adequate pay, including overtime when applicable. Working hours and breaks must also follow local laws.
No discrimination
Whether it is a Kroger associate, another vendor, or a supplier's employee, discrimination is against the company's code of conduct. Every Kroger supplier must treat everyone fairly and with respect.
Kroger does not tolerate discrimination due to color, race, gender, religion, age, sexual orientation, or disability.
Kroger Co. also expects suppliers to create and maintain a work environment free from threats and harassment. The code of conduct for vendors prohibits:
Threatening and/or abusive behavior.
Coercing behavior towards employees or vendors.
Allowing employees to choose to not associate with a person or group based on personal prejudices.
Fair employee wages 
Vendors with employees must meet or exceed industry wage standards. Vendors cannot underpay employees or force them to work without adequate compensation.
Suppliers must also file taxes on employees whenever applicable.
Employee legality 
Kroger requires all vendor employees in the United States to show proof of legal residency. The federal law applies to Kroger suppliers with one or more employees.
Before a vendor can send its employees into Kroger to stock, promote, or sell the products, work authorization documentation is necessary for each worker. The supplier needs to have the paperwork for each employee on file and be ready to supply the information if Kroger asks.
Related Reading: How Do I Become a Kroger Supplier?
Vendor conduct in Kroger stores
The Kroger Co. vendor code of conduct covers suppliers' behavior in the grocery stores. It also applies to any employees the vendor sends in its place. Kroger strictly prohibits vendors from influencing Kroger associates.
Suppliers want their items in prominent places, but there's not enough room to showcase every store vendor. It's tempting to offer bribes in the form of cash payments or business gifts, but the practice goes against the Kroger supplier code of conduct. The code states that vendors cannot engage in conduct that appears improper or presents a possible conflict of interest.
Overseas vendors also must adhere to the U.S. Foreign Corrupt Practices Act of 1977 and its amendments. The act prohibits vendors from offering bribes, gifts, or other incentives to a government or its representatives to do or obtain business in the country.
Kroger vendors and third-party contractors 
The Kroger supplier code of conduct has a section that covers the behavior of vendors' third parties, including:
Contractors
Subcontractors
Labor
Manufacturing facilities
Distributors
Associates
Suppliers
Partner organizations and affiliated companies
Kroger expects any third party involved with a Kroger vendor to follow the same code of conduct as the primary supplier.
Under Kroger's conduct code, the vendor's responsibility is to ensure third parties follow each item of the code. It includes the workplace environment and abiding by all federal, state, and local laws. Overseas third parties also need to follow the country's regulations.
Kroger vendor audits 
The final part of the Kroger vendor code of conduct states that suppliers will allow the company to perform routine compliance audits. An associate from Kroger Co. or a certified third party will conduct the audit. The choice is up to Kroger on who conducts the audit.
It's not a financial audit, so vendors do not need to get a lot of paperwork in order. They will need to disclose employee records on the legality of them working in the United States. Kroger may also request employee reprimands, though usually only when there is a conduct complaint.
If the auditor finds compliance issues, it doesn't mean that Kroger automatically terminates the vendor. Consequences depend on the infraction and the supplier's response. If the problem is a vendor employee, the supplier may need to terminate the worker before Kroger considers it in compliance.
More severe offenses like unsafe working conditions, rampant discrimination, or ignoring laws often result in the vendor's suspension or termination from the Kroger program.
It makes sense to follow the Kroger vendor code of conduct 
Kroger Co.'s code of conduct for its vendors is similar to ones used by other companies that bring in outside suppliers. The code helps ensure that the company brand remains consistent, and customers get the shopping experience they expect.
The rules laid out in the conduct code are straightforward and easy to understand. Most apply to laws and regulations vendors follow whether or not they have employees.
Having products in Kroger is a boost in sales for any vendor, and once the items are on the shelves, no one wants to see them taken down. Following the code of conduct for suppliers helps ensure that vendors can continue to market their items in Kroger stores.
Fight compliance deductions with data
SupplyPike has partnered with SPS Commerce to help Kroger vendors get visibility and fight invalid deductions. Learn more about how we leverage your data to help you succeed at Kroger.
Visit the SupplyPike-SPS partnership page for more information!
Written by The SupplyPike Team
About The SupplyPike Team
SupplyPike builds software to help retail suppliers fight deductions, meet compliance standards, and dig down to root cause issues in their supply chain.
Read More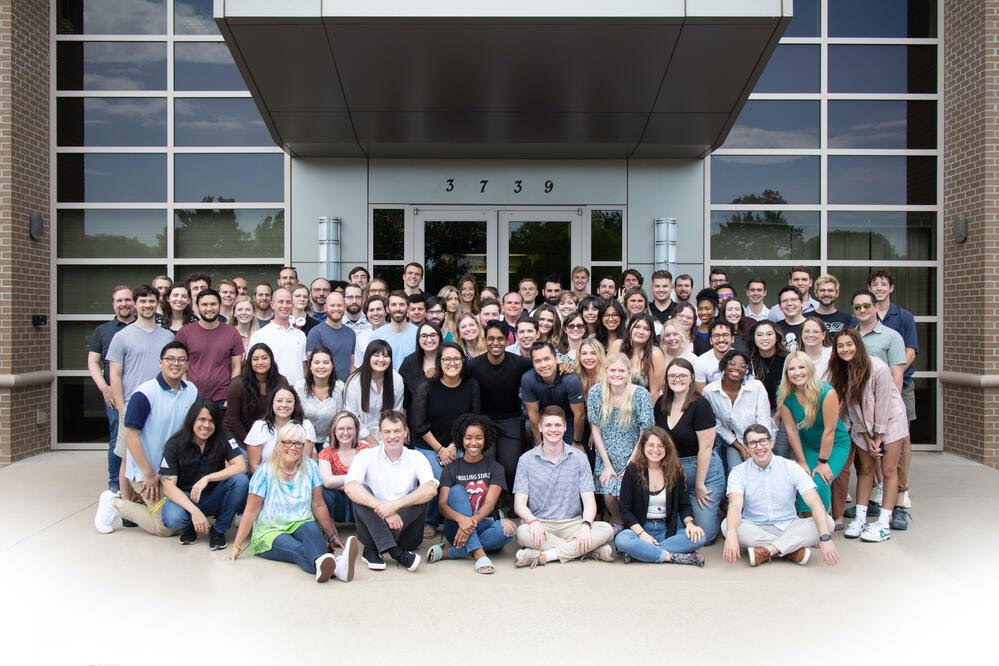 About