How to Set up EDI with Kroger
2021-03-17
7 min read
Learn about:
Which EDI transactions Kroger requires
The workflow of Kroger's EDI documents
How to comply with Kroger's EDI standards
---
Thanks to recent transformations in the international supply chain, business transactions flow between computers more accurately and error-free than ever before. 
With the growing complexity of electronic documents, advance shipping notices, and purchase orders, it's more important than ever for trading partners to exchange goods using EDI (Electronic Data Interchange).
To cut processing costs and maximize transparency between vendors, Kroger has made EDI a top priority. In fact, Kroger has mandated that all its trading partners and suppliers use EDI. While it might seem complex at first to set up EDI with a large retailer like Kroger, getting started with EDI for new Kroger vendors is a relatively intuitive process.
Three basic steps are necessary for new vendors to follow to become EDI compliant with Kroger: 
Learn about which EDI transactions Kroger requires
Test EDI compliance
Become familiar with Kroger EDI transaction rules
Using the correct EDI transactions
First of all, it's critical to have a little background familiarity with EDI and the reasons why retail giant Kroger has decided to streamline its shipping services with it. Essentially, EDI is a standardized and paperless format for transmitting business documents. 
For new suppliers to Kroger, EDI has the potential to cut order processing costs and eliminate data entry errors by not requiring re-keying data. EDI can also make down-to-the-second deliveries possible thanks to its ability to notify vendors of sudden shipping changes.
Adopting EDI in a CPG's business can transform shipping efficiency and increase the reach of goods since everyone using EDI speaks the same standardized language. Therefore, it's essential to know what types of that language Kroger uses in its day-to-day business operations.
Kroger requires the following EDI transactions:
EDI 850 (Receipt of a Purchase Order)
EDI 810 (Sending an Invoice)
**EDI 812 (**Receipt of a Debit Memo)
EDI 820 (Receipt of Remittance Advice)
EDI 824 (Receipt of an Application Advice or error message)
Here, vendors can find the initial EDI partner set-up form for trading partners.
Furthermore, suppliers should be familiar with some of the differences between EDI Purchase Order forms since they are typically the supply chain's starting point. 
Purchase Orders include legally binding information about price, discounts, and delivery terms. Vendors need to know the difference between the EDI 850 and the EDI 875. Kroger exclusively uses the EDI 850.
Related Reading: Explaining EDI: 800 Transaction Codes
How Kroger's EDI transactional flow works
The next step in the process is to learn how Kroger's EDI platform works. Integrating a vendor's workflow with Kroger's in-house policies is quite simple to do. 
Kroger uses an intuitive web-based portal called Webgate+ to streamline EDI transactions. The grocer includes a step-by-step tutorial on following its transactional flow – from Purchase Order (EDI 850) to receiving an Application Advice (EDI 824).
New vendors simply open a Webgate+ account, receive a Purchase Order, create a Return Invoice according to the Kroger template, then send it back. Just four steps and the CPG is off running as a vendor with Kroger. The workflow will look like this for most new suppliers:
Kroger will send a potential new vendor who signs up on Webgate+ an EDI 850 purchase order.
Before preparing a shipment, vendors will fill out an EDI 810, which is an electronic invoice. The process of sending the invoice is usually much faster than sending paper-based documents. Kroger issues payment upon receiving the 810.
If credit or debit adjustments are necessary on the shipment, Kroger will send an EDI 812 to request charges and possible adjustments.
Some shipments may also include an EDI 820, a memo that documents payer and payee information, bank account ID, invoice numbers, and other basic remittance details. The EDI 820 allows vendors to compare the final payment with the EDI 810 invoice.
The last EDI transaction that Kroger will send is the EDI 824, which allows vendors to identify errors or corrections that showed up during the shipment as a whole or in the EDI documents themselves.
Testing EDI compliance with Kroger
After vendors have signed in to Kroger's Webgate+ online portal and set up an EDI account, Kroger automatically grants new users EDI production status. At that point, Kroger gives suppliers awarded with production status access to EDI 850 purchase orders, and they can begin to place orders with Kroger.
Joining Kroger EDI production status is an all-in-one process and grants vendors provisional compliance with all of Kroger's EDI guidelines. It's extraordinary how much freedom Kroger gives to its new partners – there is no testing required once they gain production status. However, vendors must take personal responsibility for remaining compliant.
Kroger recommends hiring a third-party EDI provider with the experience and vigilance to supervise vendor shipping compliance. There are many highly-trusted providers out there – such as SPS Commerce – whom suppliers can employ as a stop-gap measure ensuring 100% compliance.
Kroger's EDI transaction rules FAQ
Once vendors have received their first EDI 850, Kroger has formally opened a purchase order and will expect an EDI 810 invoice in return. Congratulations! 
At this point, vendors have completed setting up and EDI with Kroger. What remains is to become familiar with Kroger's EDI requirements and stay in compliance with transaction rules.
To help answer some of the most common questions that new Kroger vendors ask, see the FAQ below:
Can vendors consolidate several EDI 850s on the same invoice?
Unfortunately no, vendors cannot consolidate multiple purchase orders into one invoice. Vendors must complete a new invoice for each EDI 850.
Does Kroger allow vendors to apply both allowances and charges to EDI 810s?
Yes, Kroger allows vendors to apply both allowances and charges to the invoice. The EDI 810 that Kroger uses allows for these adjustments on the same form. The EDI 810 must contain the adjustment at the order level, not the item level. The allowance amount should be a negative number.
WIll Kroger allow a new vendor to ship an order without testing EDI documents?
It's typical, though not ideal that vendors don't have their EDI connections in place before the first order. Kroger will accept such orders, but the grocer will attach a notice giving new vendors without an EDI connection a deadline to establish one before holding them delinquent and issuing a fee.
If I set up EDI with Kroger, does that mean I'm approved as a vendor with all of Kroger's divisions?
There are no specific division requirements for purchase order, invoice, and application advice transactions among Kroger's divisions. However, vendors must create a separate EDI connection for Fred Meyer stores (which will include Smith's Food & Drug) and Harris Teeter stores. All other divisions fall under the original EDI transactions created for Kroger.
For new vendors looking to adopt EDI in-house, can Kroger help set it up?
For vendors looking to incorporate EDI, the best resource for advice and instructions on creating a personal EDI system is the Uniform Code Council (GS1). Vendors should keep in mind that Kroger prefers VAN connections (such as AS1 and AS2) and does not work with EDI-INT (EDI over the internet).
Conclusion
In today's high-speed marketplace, vendors are eager to join their supply chain with the largest companies. Luckily, Kroger, the U.S.'s second-largest retailer, is open to collaborating with CPGs of all sizes. EDI is one of the best ways to forge profitable connections within your supply chain – and it would be hard to find a better partner than Kroger.
Using EDI to dispute claims
Kroger is very strict around its EDI compliance, particularly with EDI 810s, and will deduct fines from payments. However, vendors can submit disputes to these claims utilizing EDI documents. SupplyPike has partnered with SPS Commerce to create a one-stop disputing app for Kroger suppliers.
For more information, visit our partnership page.
Written by The SupplyPike Team
About The SupplyPike Team
SupplyPike builds software to help retail suppliers fight deductions, meet compliance standards, and dig down to root cause issues in their supply chain.
Read More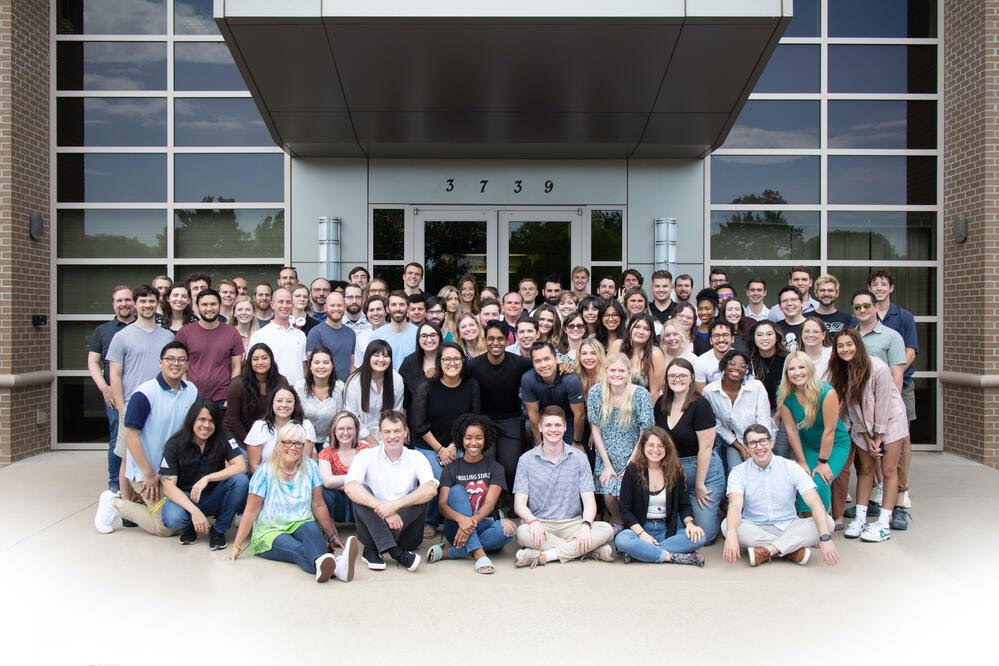 About