How To Build A Company Culture In A Startup Environment
2020-07-02
4 min read
As the place where you spend a major chunk of your waking hours, your work should have a solid company culture in place. A healthy company culture sets the tone for just about everything, including how your products or services perform. To emphasize, former Campbell Soup CEO Doug Contant said it best: "To win in the marketplace, you must first win in the workplace."
If you're not motivated by quotes, check out these stats about the link between employee happiness and profit.
Companies with happy employees:
Outperform their competition by 20%
Earn 1.2-1.7% more than peer firms
Are 2.1% above industry benchmarks
Have a positive correlation with shareholder returns
As your startup is growing, setting a foundation for a great company culture that can scale with your company is crucial.
Think of it as always harkening back to your roots. Here are a few questions to ask yourself as you begin building out your startup's culture.
1. What is your vision and mission?
Your vision and mission statements are two separate ideas, grounded by the focus of your business plan. First, a vision statement should focus on where you believe your business is headed, based on your overall goals. Following, the mission statement should focus on the things your business is doing every day to achieve said goals. Vision = looking. Mission = doing.   As an example, check out SupplyPike's vision and mission statements below.
2. What is "culture" to you?
You can't build a culture before you've defined it, or at least decided what it means to you and your business. Here's how we define culture at SupplyPike:
"It's who we are. It's what we aspire to be. These are the values that permeate SupplyPike and influence how we make decisions as a company. These values describe our collective personality that has enabled SupplyPike to get to where it is today."
3. What priorities do you have set in place?
Workplace perks are awesome. Free lunch? Love it. Work happy hours? I'm all for it. However, if you're in the startup stages, you more than likely don't have piles of cash to buy your team lunch or cocktails all the time. That's why it's incredibly important to set priorities for what you can spend money on when it comes to your culture and workplace wellbeing. For example, consider company-wide workshops, online classes, conference tickets, or other "perks" to allow your employees to sharpen their skills on your dime. This will benefit both your business and their careers. If you invest in your employee's skill sets in the first place, the flexibility to pay for more frivolous perks will come after.  
4. What are your core values?
Core values are the guiding principles for your company. It may sound cheesy, but core values are truly the essence of your company's identity. Core values can keep your company on the right path during tough decision-making processes. For inspiration, check out this infographic by The Muse.com, which shows some of the top tech companies core values. There is power in simplicity, so don't feel like you need to whip out a Webster's Dictionary to come up with your core values. To demonstrate, we have six core values guiding our every move at SupplyPike.
There you have it, folks. Building a company culture doesn't have to be rocket science. Think of your employees and your company goals first, and with a little deliberation and work, everything else will eventually fall into place. As P.F. Chang's Rick Fererico said: "You have to be a place that's more than a paycheck for people." For an example of the impact of a positive company culture for successful employees, read about three SupplyPike team members placing in a local startup competition. 
Written by The SupplyPike Team
About The SupplyPike Team
SupplyPike builds software to help retail suppliers fight deductions, meet compliance standards, and dig down to root cause issues in their supply chain.
Read More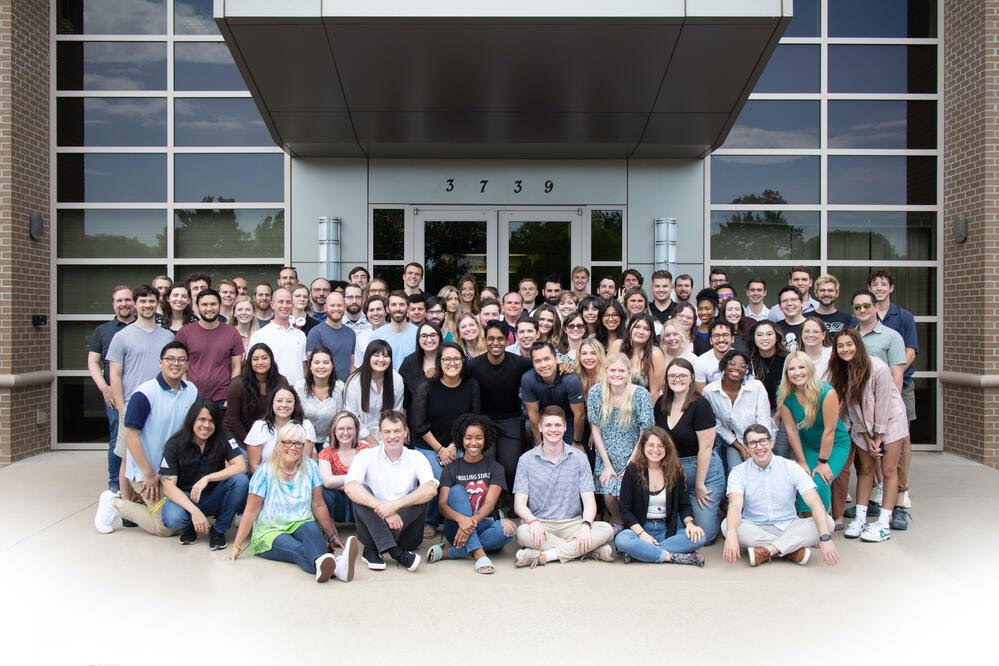 About