How to Become a Walmart Dropship Vendor
2020-10-20
5 min read
Learn about:
How to become a dropship vendor
The advantages of DSV
The alternatives to DSV
---
Dropshipping is a fantastic way to grow your e-commerce business with Walmart. Dropshipping allows sellers to warehouse their products with Walmart and list them on Walmart.com. When a consumer places an order, the seller attaches a Walmart packing slip to the item and ships it.
A Drop Ship Vendor is not the same as a Warehouse Supplier. A Warehouse Supplier is one who transports merchandise to a Walmart.com warehouse. Walmart keeps the inventory at the warehouse and transports it to stores when required. On the other hand, a DSV is a seller who ships the items directly to customers or stores. 
The DSV program focuses on high-volume sellers. To become a DSV, your business must meet all DSV program requirements and a Walmart.com Category Specialist must invite you. If you believe you meet the requirements to become a DSV, contact your .com buyer and ask for an invitation.
Dropship onboarding
Sellers store their merchandise and catalog them on Walmart.com. When an order is received, the seller transports it to the shopper along with a Walmart packaging slip. 
Walmart can also place a request with that a seller to ship an order to a retail location when a shopper opts for the pick-up in store option. This method allows you to sell your products directly to Walmart at wholesale prices and transport them either to the customer or a tangible Walmart outlet with Site to Store. There are many benefits of using this program.
Walmart takes care of shipping the cargo out, making across-the-country, two-day shipping simpler for the seller. Despite the fact that you are narrowing your margin by selling wholesale, the lower shipping costs might counterbalance any losses, especially if you focus on large and heavy items.
DSV sellers generally see more volume as compared to third-party sellers.
DVS sellers have a greater probability of winning the "buy box" as compared to third-party sellers dealing in the same merchandise.
The Marketplace will label your products as "Sold and Shipped by Walmart," which is likely to increase page conversion rates.
In spite of the benefits, there are disadvantages to employing the DSV program.
You need to clear different steps to authenticate yourself and fulfill strict levels of performance, like an established record of success pertaining to superb client service and high-quality merchandise. These levels are more challenging as compared to those set for third-party sellers.
Additionally, you do not have much leeway on product descriptions, retail pricing, and returns. Walmart usually seeks goods that cost $28 or more and have a gross margin of 30% for general merchandise and 40% for apparel. Additionally, all returns are liquidated, and you must take the liquidation cost into account for your pricing.
You have no control over the transportation, as you must use FedEx.
You are a wholesaler, meaning you must rely on increased sales and free delivery to override the loss in margin.
Alternatives to drop shipping
The other options aside from the DSV program are Walmart Marketplace and accepted U.S.-based, third-party logistics (3PL) companies. Retail pricing is the biggest advantage of these choices over the DSV program. This translates to improved margins. There are a few of the disadvantages:
You will see reduced volume as compared to DSV sellers, which counterbalances increased margins.
Walmart applies a referral fee (typically 15%, depending on the category) per item.
Walmart does not pay shipping charges. This makes two-day freight economical only for small, costly products such as jewelry.
This is where an authorized 3PL provider has a role to play. They handle the logistics, charging you a fulfillment fee (together with shipping) according to the size and weight of the commodity and a monthly storage charge per cubic foot per product. You can offer two-day shipping all across the country. This process waives the requirement to fulfill precise transportation regulations and go through a multiple-month endorsement and testing process, letting you focus on conducting your business.
Keep the following in mind while deciding whether to use a 3PL:
The seller is responsible for writing item descriptions, posting product images, re-pricing, handling exchanges and returns, and providing customer service. This makes third-party selling more time and resource-intensive.
Outside of enabling two-day shipping, retail price (along with shipping) is the next most significant factor in winning the "buy box."  It is essential that you offer free delivery and ascertain that your price is the same as or more competitive than other suppliers.
Cost-per-click (CPC) ads are available to third-party sellers. However, the complete marketing suite of the DSV program is not.
There are numerous factors to take into account when selecting a platform to use. Computing the spending for every platform is vital to assessing your business setup.
Walmart's Dropship Vendor program functions like a fulfillment course, where a merchant dropships the order for Walmart. It means that Walmart will purchase items from merchants and trade them online at Walmart.com. Orders will be sent to the merchant, who transports it to the customer with a Walmart packaging slip.
Written by The SupplyPike Team
About The SupplyPike Team
SupplyPike builds software to help retail suppliers fight deductions, meet compliance standards, and dig down to root cause issues in their supply chain.
Read More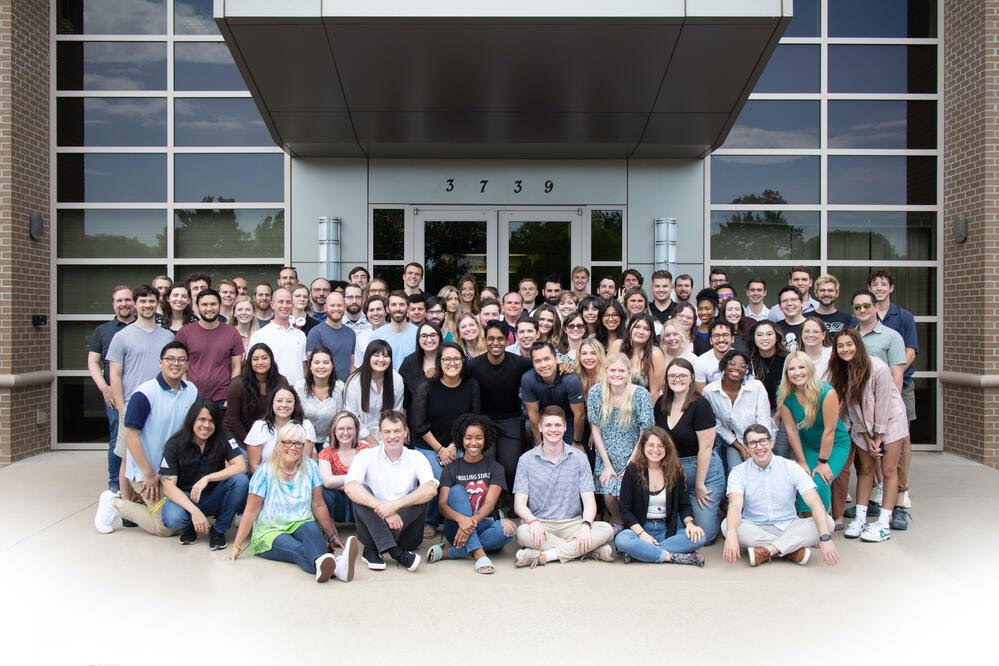 About