Future Of Entrepreneurship Lies In The Middle Of Nowhere
2020-07-02
6 min read
Did you know more than 75% of all venture capital still goes to just three states: California, New York, and Massachusetts? When you think "tech hub," you likely think of cities within those states. After all, some incredible innovations have been created in those areas. But, for the sake of the future of American entrepreneurship, investors and corporations must look outside – to the American heartland.
Jamie Dimon, Chairman and CEO of JPMorgan Chase, recently wrote an opinion piece for Axios, where he stated:
"We need to support the entrepreneurs outside of coastal tech hubs who are starting and scaling the great businesses – and job creators – of tomorrow."
The poster child for middle America investments is most certainly Steve Case. Originally known for being the co-founder of AOL, Case now stands as the founding chair of the Startup America Partnership, founding co-chair of the National Advisory Council on Innovation & Entrepreneurship, and perhaps most importantly, as the Chairman and CEO of Revolution, a VC firm.
Image Source: Revolution
Revolution is most known for their Rise of the Rest® Seed Fund:
"[They] invest catalytic capital in the most promising seed stage companies located outside of Silicon Valley, New York City and Boston. The ROTR Seed Fund is backed by a group of iconic entrepreneurs, executives and investors."
Since 2014, Revolution has been going on bus tours as part of a nationwide effort to work directly with entrepreneurs in emerging startup ecosystems. Some of the stops on the Spring 2018 tour include Green Bay, WI; Des Moines, IA; and Raleigh-Durham, NC.
Their dedication to investing in high-growth startups in areas less known for being tech powerhouses will create new opportunities for businesses and individuals, helping America's full entrepreneurial potential let loose.
Living and Doing Business in Northwest Arkansas
A region quickly becoming known for its startup ecosystem is Northwest Arkansas. According to a conservative estimate based on the most recent U.S. census, Northwest Arkansas is on pace to be one of the nation's 100 largest metropolitan statistical areas and is currently the 22nd fastest-growing metro. Why are people flocking here?
Fortune 500 presence
Northwest Arkansas is perhaps most famous for being home to three Fortune 500 companies: Walmart, Tyson Foods, and J.B. Hunt. From establishing outdoor amphitheaters and performing arts centers to pooling resources into local schools, these corporations have made incredible business and quality of life investments in the area. Over 1,400 companies that supply products to Walmart have offices in the region as well, including Proctor & Gamble, General Mills, Nestle, and Coca-Cola.
The startup ecosystem
Fayetteville, AR has nearly 10 times the number of early-stage startups compared to the average city – and for good reason. The three multinational companies in our backyard provide mentoring and capital, making the market ripe for startups. Numerous startup workspaces, networks, and accelerators call NWA home, including Startup Junkie Consulting. Startup Junkie is a Fayetteville-based nonprofit and entrepreneurial support organization that focuses on no-cost 1:1 consulting, events, programs, and access to capital & talent. Through their work, Startup Junkie has helped create 619 new jobs, generate $172 million in revenue, raise $75 million in capital, and engage over 2.5 thousand entrepreneurs.
Accolades
Towns within the region and the region itself have been recognized by top publications time and time again for their quality of life and business opportunities.
Quality of life
A survey conducted by the Walton Family Foundation found that 95% of residents in NWA reported feeling very happy or fairly happy with the quality of life here. Compared to the rest of the country, Northwest Arkansas' cost of living is over 13% lower than the U.S. average. The average commute time is lower than the national average. The median home price is just over $151,000. The unemployment rate is incredibly low. The Crystal Bridges Museum of American Art resides in Bentonville, where its free of charge to see hundreds of years worth of stunning and storied art. The 36-mile long Razorback Regional Greenway is a bike trail that runs the length of the region. The list goes on. NWA is a true 'mashup' of established corporations, budding startups, cultural epicenters, and miles of sprawling nature.
Image Source: Walton Family Foundation
Growing Tech Ecosystem in Northwest Arkansas
With the largest software engineering team in Fayetteville, we can say firsthand how we've seen and experienced the growth of the technological ecosystem in Northwest Arkansas.
This sector of NWA's overall business ecosystem came together at last week's Nowhere Developers Conference, a one day, pure-tech conference, put on by a team of SupplyPike and Startup Junkie organizers.
Dan Sanker, President & CEO of CaseStack, Inc. and SupplyPike, said:
"Connectivity, affordable living, big city amenities, and an increasing diversity of job opportunities are transforming Northwest Arkansas into an emerging tech hub. The Nowhere Developers Conference expedited that by bringing together world-class talent and providing opportunities for cross-industry networking and education."
The Nowhere Developers Conference brought together over 230 software engineers and developers (with a 40+ waiting list) from across the U.S. to attend presentations and tailored expert sessions by technologists at Google, Mozilla, AngelHack, SupplyPike, MailChimp, LinkedIn, and more. Topics of the day included cryptocurrency, machine learning, WebGL, and cloud computing. Connections were made between companies, speakers, and attendees as they networked during workshops, breaks, and at the conference after-parties.
The conference's NWA Tech Panel was moderated by SupplyPike's Kanat Bekt and RevUnit's Michael Palladino. Five IT executives from local businesses (Walmart, Qbox, J.B. Hunt, SupplyPike, and Collective Bias) were also featured, talking about their technology and recruiting efforts within Northwest Arkansas.
Gaven Smith, VP of Engineering & Technology at J.B. Hunt, was quoted by Talk Business:
"Once you get [out-of-state recruits] to Northwest Arkansas and you can explain the culture and sell this area, it sells itself. Especially when you get down to cost of living, when you are competing against the Googles and the Amazons, that's something you've got to push is the culture and cost of living – just the quality of life that's available here in Northwest Arkansas."
In the heartland…in the flyover states… in the middle of nowhere…whatever you'd like to call it, business is booming. Populations are increasing.The future of entrepreneurship lies in these areas you may not have seen coming. It's the #RiseOfTheRest.
We're proud to be in the middle of nowhere.
Will you join us? 
Written by The SupplyPike Team
About The SupplyPike Team
SupplyPike builds software to help retail suppliers fight deductions, meet compliance standards, and dig down to root cause issues in their supply chain.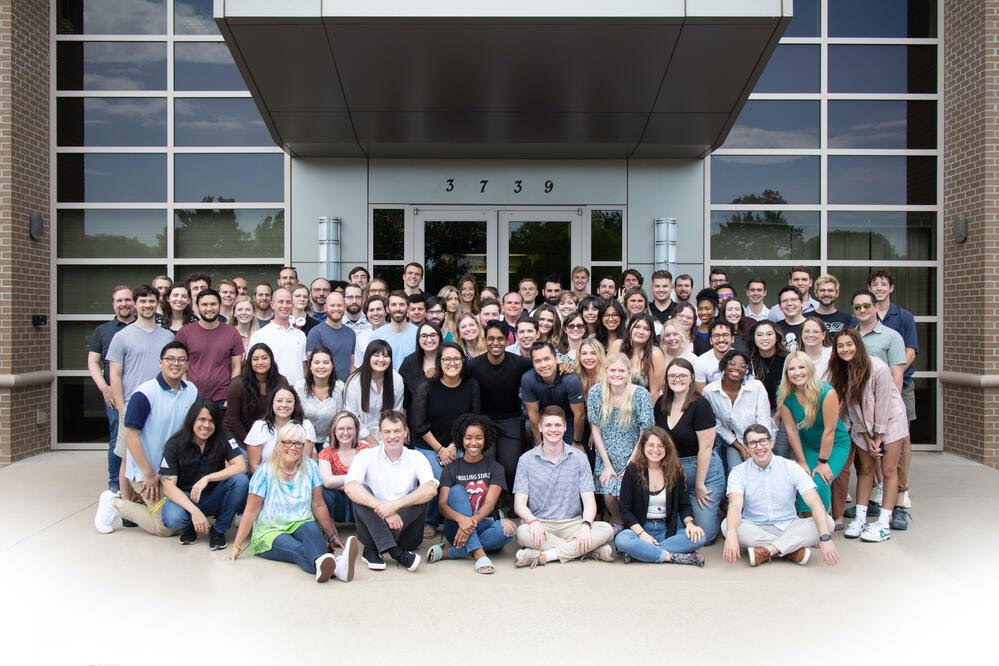 About