Environmental Effects Of Supply Chain Waste
2020-07-02
6 min read
Supply chain waste could be waiting on your front doorstep right now. Have you ever ordered a small-sized product online, only for it to be shipped to you in a massive box with layers and layers of packaging? Keeping products safe during shipment is important, but so is keeping packaging waste to a minimum. Have you ever stocked up at the grocery store on Monday only to realize a week later that half of what you bought has gone bad, so you toss it out? Me, too.
There are several types of waste that come up along the supply chain – from when a product is created to when it reaches a consumer's hands
Think: waste exists in product packaging, overproduction, overprocessing, inventory, transportation, and more. The dark reality is that waste downstream, particularly in the food industry, typically equates to higher sales for anyone upstream. Yet, all the resources needed to create consumer products makes it absolutely critical that the least possible waste is produced on its journey to the consumer's hands.
Let's look at some numbers
A study by the National Resources Defense Council and the CSR nonprofit As You Sow found major brands like Kraft Foods and MillerCoors are wasting $11.4 billion a year in potential savings by omitting recycling from their packaging preferences. The report analyzed 47 CPG, grocery, beverage and fast food companies based on their packaging practices and placed each company in one of four categories – Best Practices, Better Practices, Needs Improvement or Poor. Not a single company earned placement in the "Best Practices" category. Yikes.
Every stage of the supply chain creates food waste
The National Resources Defense Council released another report, "Wasted: How America Is Losing Up to 40 Percent of Its Food from Farm to Fork to Landfill" that shows how every stage of the supply chain, from producers to consumers, is to blame for food becoming the single largest contributor to landfills. See their chart below for food loss at each step.  
Let's look more into waste at the retail stage
Nearly 133 billion pounds. That's how much food the United States throws away each year. Of that number, 10 percent is tossed out by retailers. The NRDC identified major factors that contribute to supermarket food waste:
Overstocked product displays
An expectation of cosmetic perfection
Sell-by dates
Damaged goods, outdated promotional items, unpopular items
However, executives in food companies appear committed to cutting down the manufacturing energy, transportation and food waste that accumulates as a result of consumer good sales. The United Nations Global Compact and Accenture released a report, "A New Era of Sustainability", that included a wide sampling of major CPG companies around the world, including Unilever, Nestle, and Heineken. Ninety-eight percent believed that sustainability issues would be critical to the future success of their respective businesses. Further, 92 percent believed that companies should integrate sustainability through their supply chain, but only 59 percent believed that their company already had.
Companies must optimize their inventory management
One way to help severely cut down on waste is inventory management optimization. Overstocking is a huge waste of money and product. In fact, the average cost of stocking excess inventory is reportedly up to 25 percent of the value of those goods. The risk of running out of stock on high-demand products is an equivalent money loser. Companies need data on their products that is up-to-date and detailed, but that often requires a team of data scientists to disperse and understand said data. Analytics software like SupplyPike Retail Intelligence makes your data approachable for everyone on your team. It gives you immediate notifications on potential roadblocks like stock-outs so you can take action quickly to avoid missed sales and frustrated customers. It will also analyze what is not selling so you can actively cut down on waste and save money on underperforming products.
The National Resources Defense Council also offers four key proposals for inciting change with stakeholders across the supply chain regarding food waste:
"The U.S. government should conduct a comprehensive study for food losses in our food system and establish national goals for food waste reduction. One key action will be to standardize and clarify the meaning of date labels on food so that consumers stop throwing out items due to misinterpretation. A waste reduction organization in the United Kingdom has estimated this type of clarification could prevent about 20 percent of wasted food in households.
State and local governments should lead by setting targets and implementing food waste prevention campaigns in their jurisdictions as well as their own operations. One key opportunity for this is education alongside municipal composting programs.
Businesses should start by understanding the extent and opportunity of their own waste streams and adopting best practices. For example, Stop and Shop was able to save an estimated $100 million annually after an analysis of freshness, shrink, and customer satisfaction in their perishables department.
Americans can help reduce waste by learning when food goes bad, buying imperfect produce, and storing and cooking food with an eye to reducing waste."
Here are a few notable companies, large and small, that are actively working to reduce their waste.
Saltwater Brewery
In 2016, the Delray Beach, Florida-based craft beer company developed edible six-pack rings that sea creatures could consume safely. Ninety percent of seabirds have eaten plastic, according to a report published in the journal PNAS, which also reported it's "virtually certain" that by 2050, any seabird found dead will have plastic in their stomach. Saltwater's rings are also 100 percent compostable and biodegradable, making their idea sustainable for all. 
Frito-Lay
PepsiCo's Frito-Lay facilities have been working toward a zero waste to landfill goal since 2009. Their Casa Grande, AZ-based plant has sent zero waste to landfills since 2011.
Clif Bar & Company
The organic food and drink company has been working towards zero waste for the last 16 years. They also stopped shrink wrapping their boxes and revamped their packaging to be made of 100% recycled materials.  
Changing the state of supply chain waste will require an all-inclusive approach by stakeholders at every stage. Are you ready to take action with your company?
Written by The SupplyPike Team
About The SupplyPike Team
SupplyPike builds software to help retail suppliers fight deductions, meet compliance standards, and dig down to root cause issues in their supply chain.
Read More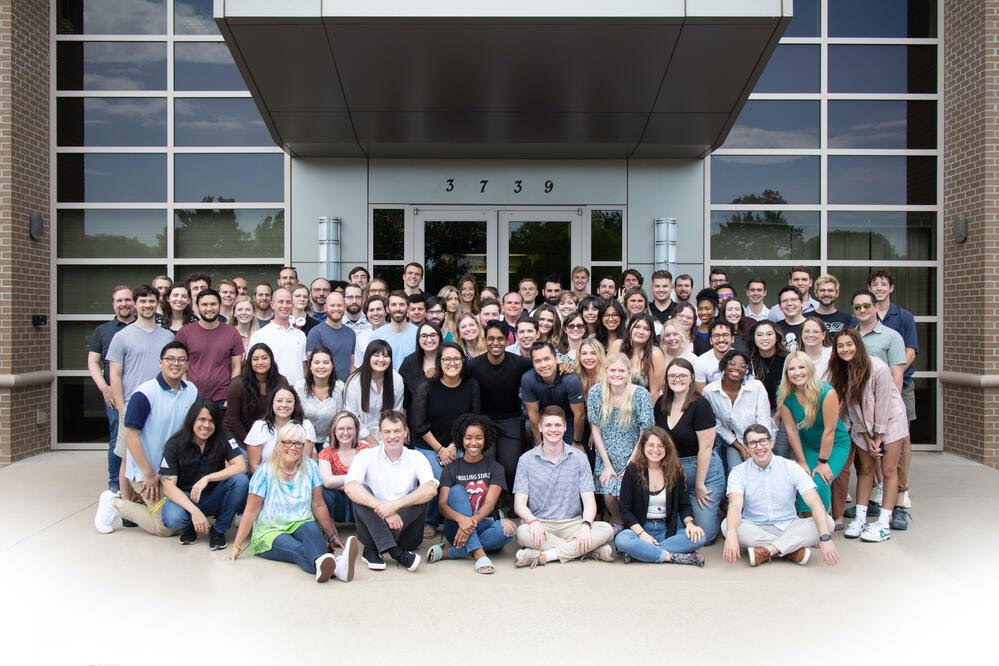 About