E-commerce Strategies for Increasing Sales During the Holidays
2020-12-23
6 min read
Learn about:
The state of retail sales during the 2020 holiday season
How you can make the most of e-commerce
Eight ways to boost your online sales
---
Holiday retail sales in 2020
In the case of many retailers, holidays ring in the best sales of the year. The National Retail Foundation expects that 2020 holiday sales will increase between 3.6% and 5.2% over 2019 sales. Furthermore, the NRF expects to see up to a 30% hike in online and non-store sales. However, likely due to the rising COVID-19 death toll (topping 300,000 as of December 14, 2020), November retail sales have dropped 0.5% over October.
Even though the holidays may be stressful, it in no way means that you have run out of time to expand sales during this watershed period. A Statista report states that e-commerce holiday sales totaled nearly $135.35 billion in 2019, and the analytics company forecasts that 2020 will top $4.89 trillion.
Making the most of holiday e-commerce sales
This season is the ideal time for you to gear up for the approaching holidays so the customer can have the best shopping experience. Here are 8 excellent holiday marketing ideas that can help you make the most of your sales conversions like a seasoned pro.
1. Free delivery services
Costly delivery fees are among the most prominent causes customers to quit. According to a 2016 survey by Walker Sands, 9 out of 10 shoppers said they were more likely to shop online if there is free shipping. Free delivery services are something that your shoppers are consistently on the lookout for. It works as one of the best marketing strategies to increase sales in the holiday season. 
Nevertheless, if retailers are not keen on providing free deliveries to customers, creating tailor-made shipping rules may be more beneficial. Delivery options allow your customer to reap the benefits of free deliveries if their order value is more than a specific amount.
2. Gift cards
Besides free shipping, gift cards also have a very high success rate as a marketing strategy for e-commerce stores. Your customers would love to get gift cards from you on their next buy. Your customers can also give these cards to their loved ones.
Reach out to your past customers with offers just for them, including holiday giveaways. This marketing tactic will help you engage previous customers and incentivize them to purchase your items again.
3. The personal touch
Have you tried to make your customers feel special? This personal touch is vital so that whenever they think of shopping, they think of your brand. In this way, your customers will be your best marketing source by word-of-mouth.
This mode of marketing comes up with a very high rate of customer-base expansion for your e-commerce store. Therefore, it is essential to be highly receptive and sensitive to your customers' behaviors and prioritize their inquiries.
4. Go mobile
Constantly improving technology means more intelligent customers. The Pew Research Center estimates that 96% of Americans own a mobile phone (81% specifically own smartphones). Therefore, you must be mobile-friendly.
With a mobile website that is universally browser- and device-friendly, your store can become a perfect cross-platform shopping experience. Creating an app helps boost sales as well and allows for vital push notifications. In September 2020, Amazon's shopping app reached over 1 million downloads. Apps secure a firm place in your customers' minds and increase accessibility. 
5. Use social media
Social media is a tool that is bursting at the seams with perks for businesses big and small, online and offline. This platform connects you with your direct customers and creates repeat clientele. Use social media to let your customers know about holiday season sales and tempting discounts. 
Advertising on social media can help you reach more potential customers as well. With outlets such as Facebook and Instagram, you can create ads based on previous buying behaviors, age, location, and many other options.
Related Reading: The Advantages of Selling Online
6. Ads and persuasive calls-to-action
During the holiday season, there is a rise in retail customers. More customers mean more competition. You can woo customers in several ways to shop from your e-commerce store.
Running marketing campaigns and Call-to-Action banners (CTAs) help motivate customers to buy. Building on sales promotions is a good strategy, along with free deliveries and tempting discounts. Offering customers better opportunities to avail discounts would result in higher sales and more loyal customers.
You can use CTAs on your site or app to highlight a particular product or category that may be on sale. CTAs to items that you wish to move more quickly can be particularly effective.
7. Email marketing
The e-commerce industry thrives with email marketing. With the oncoming holiday season, e-commerce businesses can draw the most out of this conduit to connect with their customers and increase business this way.
While preparing the email marketing campaign for the holiday season, ensure that the email format contains content that helps, is synergistic and motivating, and offers product recommendations.
8. Customer support
Customers are curious and do a lot of homework before they make a purchase decision. Old and conventional means of connecting with customers are highly time-consuming. Many of these customers may abandon your website if they fail to see something desirable. Live chat support is a must-have for ensuring that such situations do not arise and the conversion rate grows.
Having quick customer support will result in speedy responses and solutions and maximize the likelihood of purchases. For most e-commerce businesses, the holiday season is the meat and potatoes of their yearly income. Therefore, quick responses to customer queries become even more crucial.
Conclusion
In this article, we learned a few essential things that can increase your sales conversion rate during this holiday season. Make the most of them to provide customers with a superlative shopping experience.
Every time is an excellent time to brainstorm innovative methods to give your online business a more significant boom, not just the holiday season. It all zeroes down to the evolutions your company makes to optimize the sales conversion as the holiday shopping business starts to rise and shine.
Get a boost to your Walmart.com sales
Curious about how your competitors are doing this holiday season? Check out our new Competitor Analysis tool for Walmart.com suppliers. You can now track store-level on-hand inventory, OOS, price movements, reviews, and much more for any product at Walmart stores using these insights. We do not need any credentials from you. Sign up today!
Written by The SupplyPike Team
About The SupplyPike Team
SupplyPike builds software to help retail suppliers fight deductions, meet compliance standards, and dig down to root cause issues in their supply chain.
Read More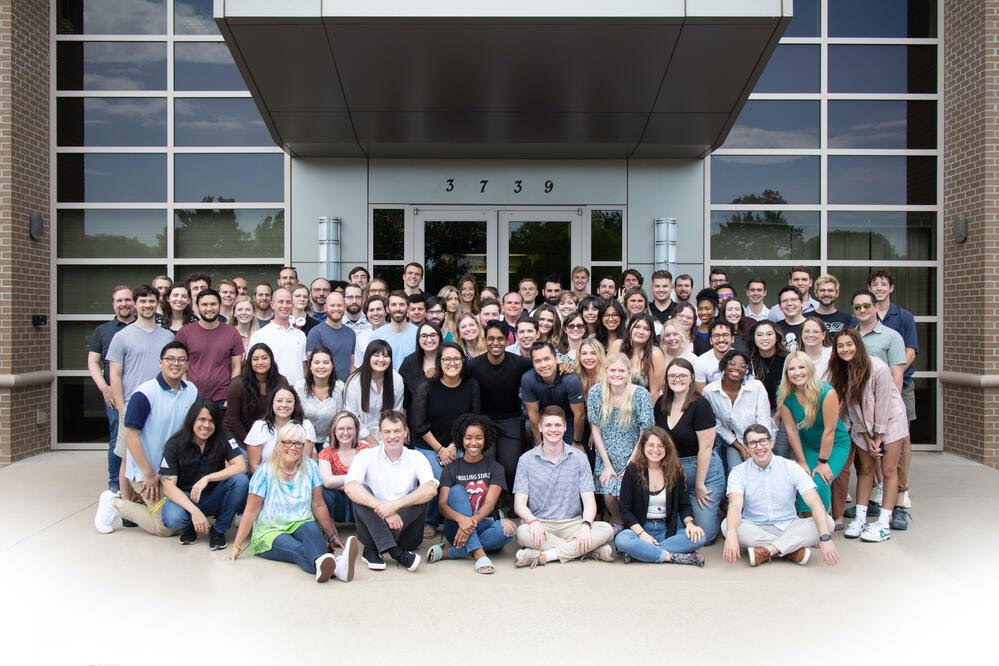 About