Dropship Vendor Program Standards
2020-10-22
5 min read
Learn about:
Program requirements for dropship vendors
DSV performance standards
Tips on improving performance in the DSV program
---
Dropshipping integration is a fantastic way to grow your e-commerce business with Walmart. Sellers can easily list their products on the Walmart Marketplace, auto-update Walmart inventory, handle sales orders, and automate execution.
With dropshipping, sellers warehouse their products with Walmart and list them on Walmart.com. When a shopper places an order, the seller attaches a Walmart packing slip to the item and ships it to the shopper.
The DSV Program is only available to high-volume sellers. To become a DSV, your business must meet all DSV Program Requirements, and a Walmart.com Category Specialist (otherwise known as the buyer) must invite you. 
DSV Program Requirements and Performance Standards
As part of Walmart's effort to provide better customer satisfaction, the retail giant has created program standards. 
DSV Program Requirements
DSVs must comply with the following program standards. Lack of compliance may lead to suspension or termination of the seller's account.
Complete orders Monday through Friday by noon local time.
Input Operational Outages (i.e., planned closures) in the Supplier Center at a minimum of 14 days in advance. 
Dispatch orders via all carrier and shipping methods. Walmart allocates transportation and the shipping method for every order. The seller must ship using the designated Walmart delivery method.
Transport the goods packaged in simple, unlabeled cartons.
Do not use packaging labels or marketing materials in the cartons.
Be conducive to and in compliance with the Site 2 Store Program standards.
Abide by third-party shipping policies: 

Walmart provides FedEx and UPS account numbers for the seller to give to the seller's distribution facilities. The seller must not misapply these account numbers. Sellers should only use these numbers for Walmart.com orders that it forwards to the seller. 
For USPS, a seller must agree to pay USPS upfront and bill Walmart every month for repayment.

Only dispatch from the contiguous 48 lower states. Do not dispatch from places such as Hawaii or Alaska.
Keep sufficient inventory in each distribution facility, especially for higher volume items.
Only dispatch orders from Walmart's warehouses. Do not internally ship Walmart.com orders from other outlets.
Keep the contact and facility details updated in the Supplier Center. Failing to provide exact email addresses in the Supplier Center can result in the seller not receiving relevant trade information.
Be aware of the Walmart Supplier Guidelines and agree to adhere to them. 
Comply with the DSV Performance Standards found in the Seller Help knowledge base.
DSV Performance Standards
DSVs need to comply with the following levels of performance. Not following these standards may result in suspension or termination from Walmart. 
Keep Walmart up-to-date with accurate inventory levels.
Provide a listing of available products for each distribution facility every day. Walmart recommends that high-volume sellers submit multiple inventory feeds throughout the day. 
Acknowledge purchase orders within four hours of receipt via the Line Level Acknowledgement tool. 
Ship each order by the allotted Expected Ship Date (ESD) to ensure the customer receives the order by the set delivery date. Otherwise, you will incur a $5 fulfillment chargeback for each order shipped after the ESD.
Comply with the Performance Standards for Rejections, On-Time Shipping, and Order Defect Rate (ODR):

The Rejection Rate (including backorders and discontinued items) must be less than 0.1%.
The On-Time Shipment Rate must be greater than 99% for each order.
The 15-Day Order Defect Rate must be less than 2%.
Tips to Improve Performance
Make use of the Supplier Center to give yourself enough time to update POs. EDI vendors should utilize the Supplier Center Order Management Dashboard to validate operations.
Dispatch POs within the time limit, ensuring that they ship by the ESD.
Provide accurate tracking and carrier details for each of your Walmart POs.
Examine your performance of your DSV Scorecard every week.
Make sure that your product descriptions are up-to-date and accurate.
Package orders carefully so that the items reach their destination safely.
Ensure that Walmart has accurate inventory counts.: 

Taking a commodity out from an inventory feed does not reset the units in stock. 
Send more recent feeds if there is zero on hand (i.e., a product is unavailable).
Make sure to inform Walmart of exact inventory figures. 

In case of holidays or days where you will not be able to process orders, such as inventory cycle counts (referred to as a planned operational outage), submit a case in the Supplier Center at least 14 days before the outage. 
If you cannot fulfill orders due to an emergency (such as extreme weather, natural disaster, power outage, etc.), submit an operational outage and create a ticket in Partner Support.
Adhering to these guidelines will help you become a successful dropship vendor with Walmart. Ensure you watch your rejection rates, ship your products when you say you will, and check your ODR regularly. If you find that you are going to run into issues, make sure to communicate them to Walmart, and the retailer will work with you. Good luck!
Written by The SupplyPike Team
About The SupplyPike Team
SupplyPike builds software to help retail suppliers fight deductions, meet compliance standards, and dig down to root cause issues in their supply chain.
Read More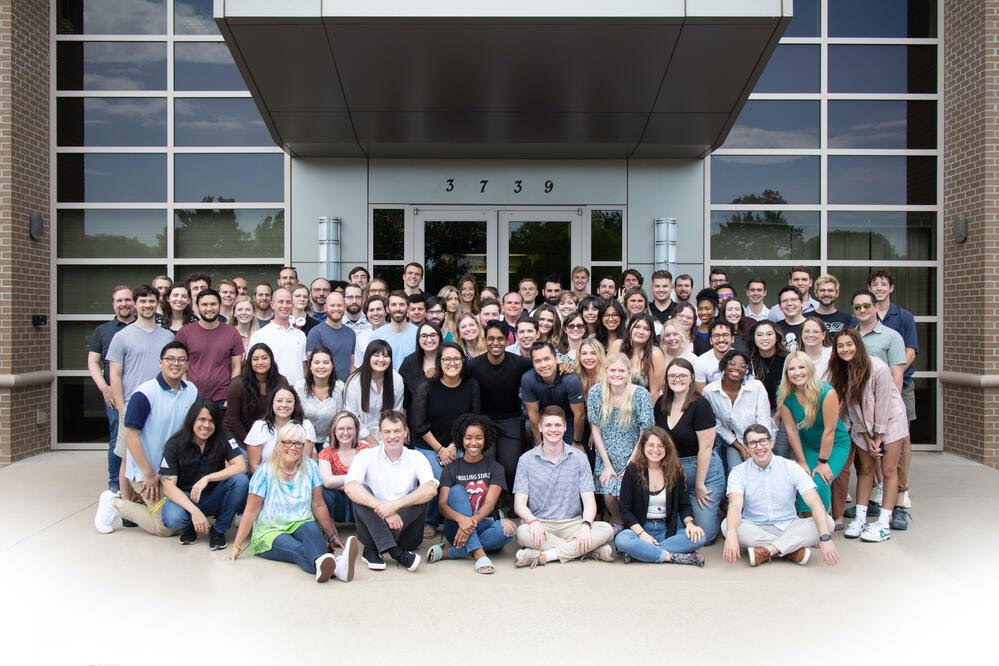 About