CPG Management through Retail Analytics
2021-01-19
7 min read
Learn about:
How big data and analytics can help CPGs grow 
The types of analytics CPGs can use
The benefits of big data analytics
---
The Consumer Packaged Goods (CPG) domain faces pressure from demanding online customers, upcoming competitors, and power distribution within the commodities infrastructure. CPGs must also deal with the skyrocketing volume, variety, and speed of data and its optimal use. 
A flood of innovative technologies has given rise to new opportunities for CPGs and retailers to expand their market share and enhance margins. Enhanced data and social media analytics are also forcing these businesses to look at shifting customer requirements, congested markets, growing internationalization, costly supply chain activities, and extreme competition.
How big data and analytics are crucial for CPG growth
In a CPG marketplace where competition is highly aggressive, a couple of recurrent issues often face the business leaders, such as deciding: 
The means of marketing that is most appropriate for customer growth.
The buying power of the best customers.
Growing product lines.
Creating and timing discounts for online visitors.
The CPG industry churns out an awful lot of data. With the help of this data, business leaders can learn the market better and come up with better quality decisions. Indeed, data plays a significant role in bettering brand awareness and maximizing sales.
CPGs have many data-gathering tools available to them for analysis. Sufficient investments, management, and acting on insights are key for CPG businesses to avail hands-on information and increase revenue generation using retail and supply chain operations.
Big data and advanced analytics can foresee the fluctuations in trends in the CPG sector. Using this progressive approach can be designed to drive profit-oriented growth in the backdrop of an unstable world economy. As per global management consultant McKinsey, CPGs skilled in making the best of their revenue growth and data analytics have a propensity to be successful and at the forefront of consumers' minds.
Using advanced analytics in CPG businesses
Market basket analysis is among the most prevalent and advantageous categories of data analysis for marketing and retailing. This analysis aims to indicate product types that customers buy simultaneously.
This technique thrives on the belief that when shopping for a specific product (or a collection of products), there is a high chance of the shopper purchasing another particular product. This type of analysis specifies the most basic, beneficial, and solid fusion of products to attract customers and promote sales.
CPGs can make the most of prospective analytics to outline consumers' buying experiences and fine-tune their business strategy accordingly. Businesses armed with this data can try out different methods to determine the market in advance and affect buying decisions.
Pricing and promotional analytics provide in-depth insights that propel and generate profits at differing degrees of consumer bases, brands, and markets. With the help of this, it is possible to establish the best price by interpreting customers' behavior concerning price shifts.
CPGs can use social media analyses to strategize promotional and marketing solutions to identify buying patterns. Companies can take advantage of the potential to grow and make a comprehensive and vigorous blend of marketing and sales.
Types of CPG data analytics
Brands can take advantage of the following three types of data in CPG data analytics:
This category of data displays practical steps that businesses can adopt to increase product sales. CPGs can utilize this data to beef up sales and publicity operations.
This data examines the in-store position of a business's product-range. It exhibits the outcome of a company's plan of operation along with how the product performs and outlines the rising prospects within the market.
Sales figures indicate the number of units consumers purchase at a given moment throughout particular or all geographies. When aggregating this data with the observational and operational data, it creates a better impression of the decisions, activities, and executions resulting in the best possible sales.
The benefits of big data and advanced analytics
CPG companies that use big data and advanced analytics in their activities can also use it to develop products, strategize their portfolio, influence buying patterns, and others. Let us look at some advantages that big data and analytics bring to the table for CPG businesses.
Supply Chain Management Made Easy
Data analytics reorganizes complex supply chain activities, making the flow of information hassle-free, removes redundant links, increases efficiency, and cuts down costs. 
Big data and analytics can change the shape of things tremendously by giving enterprises practical insights into their supply chain, from the planning stage onwards and sprawling across to sourcing, production, warehousing, shipping, and sales outlets.
Dedicated Management of Inventory
A further advantage for CPG companies is how data helps in precise planning, prediction, and optimization of inventory for efficient use of storage area, finances, and workforce regarding unfulfilled merchandise.
Aggregation of data results in the efficient management of inventory through different geographies and divisions the world over. This information brings down expenses and overflow costs and allows CPGs to focus on lucrative commodities.
Value-added Promotional Efforts
Product marketing always depends on consumer choice. Projected data and analytics that social media, business webpages, and user registrations provide can:
Increase the efficiency of each communication route, 
Evaluate practicability, 
Monitor different Key Performance Indicators (KPIs), and 
Build in-depth knowledge of the buying patterns of shoppers.
Data and analytics also divulge information about shopping tendencies, choices, and sentiments, making the marketing strategy and actual utilization better. Having an exhaustive data and analytics framework can maximize ROIs and adds to the marketing efforts.
Potent Consumer Individualization
Many insights are available on consumers' purchasing and spending behavior — CPGs benefit from individualizing this marketing data. Creating a universal vision of the consumer use and its connection with purchasing patterns, product imprints, and sales lead to growth.
With this data, marketers engage with consumers using the most recent, meaningful, and customized messages. Hence, as technology, data, and analytics follow a continuous upward trend, marketers can build far greater personal and "human" experiences throughout all conduits and shopping phases.
Higher Flexibility
Data and analytics empower CPG businesses to foresee and handle the changing purchasing demographics and hold out against abrupt ups and downs of the market. 
This data allows CPGs to make concise, accurate decisions, with action plans that focus on acquiring significant in-depth knowledge from data. Additionally, this insight facilitates companies to take swift action and formulate policies to enhance performance.
Businesses that capitalize on CPG data analytics can generate very potent returns and profits. Making hefty investments in big data and advanced analytics ultimately results in increased efficiency, visibility into supply chain operations, and more sales.
Retail Intelligence by SupplyPike
SupplyPike's Retail Intelligence app provides in-depth, actionable insights into retail data using machine learning and artificial intelligence. This approach to big data helps CPGs make smarter decisions about their businesses.
Track promotions, see sales forecasts, map inventory, and download and share reports. Get started with your free 14-day trial today!
SupplyPike Retail Intelligence – Ladder Report
Written by The SupplyPike Team
About The SupplyPike Team
SupplyPike builds software to help retail suppliers fight deductions, meet compliance standards, and dig down to root cause issues in their supply chain.
Read More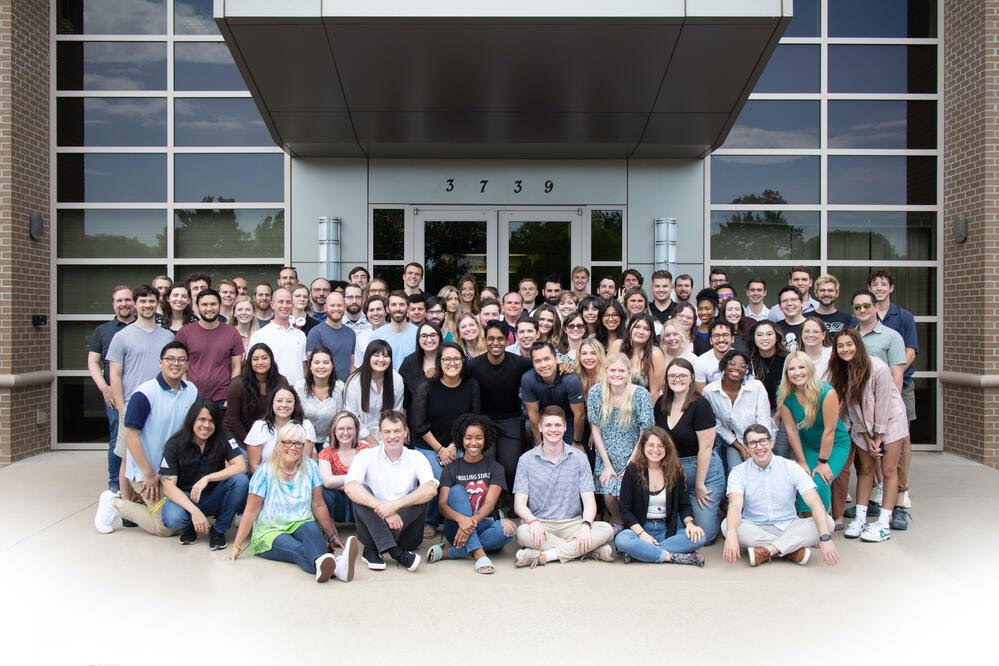 About