CPG Industry Trends and Changes in 2020
2020-12-18
5 min read
Learn about:
The current trends in the CPG industry
How CPGs can use big data to improve sales and insights
Adapting to consumer trends, including sustainability and private labels
---
The current state of the CPG industry
With its consumer packaged goods (CPG) industry positioned at a prized value of nearly $2 trillion, North America boasts of the biggest of its kind worldwide. With behemoths such as Coca Cola, Proctor & Gamble, Unilever, and L'Oreal, the CPG industry drives the U.S. economy. 
The Consumer Brand Association confirms that the CPG industry creates 20.4 million jobs, roughly 1 out of every 10 jobs in the U.S. CPG revenue also makes up approximately 10% of the United States GDP at $361.3 billion. A crucial factor for the economy and daily living, the CPG industry is consistent and firm.
Related Reading: Defining Consumer Packaged Goods (CPGs)
How CPGs use big data to get ahead
CPG firms are striving to modify their age-old activities and make use of big data to keep abreast of today's unpredictable economic climate and ever-changing customer choices. Recording big data, applying new evaluation technology, and gaining analytical insights can make all the difference to a CPG.
Nevertheless, few companies have achieved the big data and analytics proficiency of consumer-focused fireballs such as Walmart, with their end-to-end supply chain data vision. Many heritage CPG merchants could improve their operations by going fully digital and acclimatizing to new technologies and the changing economic climate. 
With the absence of data awareness across the supply chain and promotional management via resellers, CPGs need big data solutions. Now is the longest timeframe for economic growth in U.S history. With looming uncertainties and the chance of a potential economic downturn, CPG companies would benefit from making investments in big data analytics.
How CPGs are adapting to consumer trends
Traditional CPG companies understand that concentrating strongly only on making the most of operations will not suffice. 3G Capital, known for acquiring companies such as Kraft Heinz, has directed its investments at new product trends. The VC firm is focusing on contemporary consumer behaviors, such as the new distaste for processed foods, while also investing big in e-commerce technology.
It is common knowledge that in the CPG industry the consumers reign, and absorbing their attention is the biggest challenge. According to Acosta, forecasts cannot describe consumer shopping behavior as a straight line. Consumers divide their loyalties depending on which channels they use to fulfill their demands.
The 35.4% growth in U.S. CPG online sales in 2018 – especially in non-food consumables such as personal and home care – shows great potential in e-commerce sales for CPGs. Businesses that have had a history of selling via retailers are assuming direct-to-consumer (DTC) channels to establish direct relationships with consumers. A DTC strategy also allows CPGs to take advantage of data and satisfy online consumer demand.
The rise of private labels and sustainability
While the CPG industry experienced 2% overall growth in 2018, private label sales rose by 4%. Private label sales expanded four times more than national brand sales in 2019. CPG companies are competing with their retail partners in terms of storage space, marketing, and revenue. This is another reason for CPG companies to probe DTC choices. 
Related Reading: The Benefits of Private Label Brands
Gen Z consumers also go for more sustainable commodities, according to a recent study by First Sight, a predictive analytics company. Between 2013 and 2018, sustainably-marketed goods drove 50% of CPG growth, and in 2018 they made up 16.6% of CPG sales. 
Higher sustainability will be a vital factor in CPG product decisions. Keurig Dr. Pepper experienced this in 2016 when Hamburg banned K-cups from government-controlled buildings for their "wasteful" design. The same luck awaits other CPGs if they are unable to adjust to the new consumer demand for environment-friendly products.
Rolling out booming products continues to be tough for even the more seasoned CPG brands. The average product failure rate hovers around 80%, in addition to the enormous investment and time in these endeavors. With such severe competition, big data solutions are the best way to discover lucrative items, packaging, and promotion campaigns before their launch. 
As a key part of the U.S. economy, the CPG industry seems pretty stable and safe. However, in this era of unpredictability, one must gear up for the times to come. Past achievements are not an indication of future results. Understanding the evolving environment, consumer choices, and big data can arm CPG firms with the advantage they need to get ahead of the competition.
SupplyPike makes it easy for CPGs to save hours with potent, intuitive, affordable retail tools. Suppliers often have to work with chaotic and diffuse retail data. SupplyPike's Retail Intelligence software uses machine learning to take this data and break it down into readable, actionable insights. Get started for free today!
SupplyPike's Retail Intelligence – Walmart Replenishment
Written by The SupplyPike Team
About The SupplyPike Team
SupplyPike builds software to help retail suppliers fight deductions, meet compliance standards, and dig down to root cause issues in their supply chain.
Read More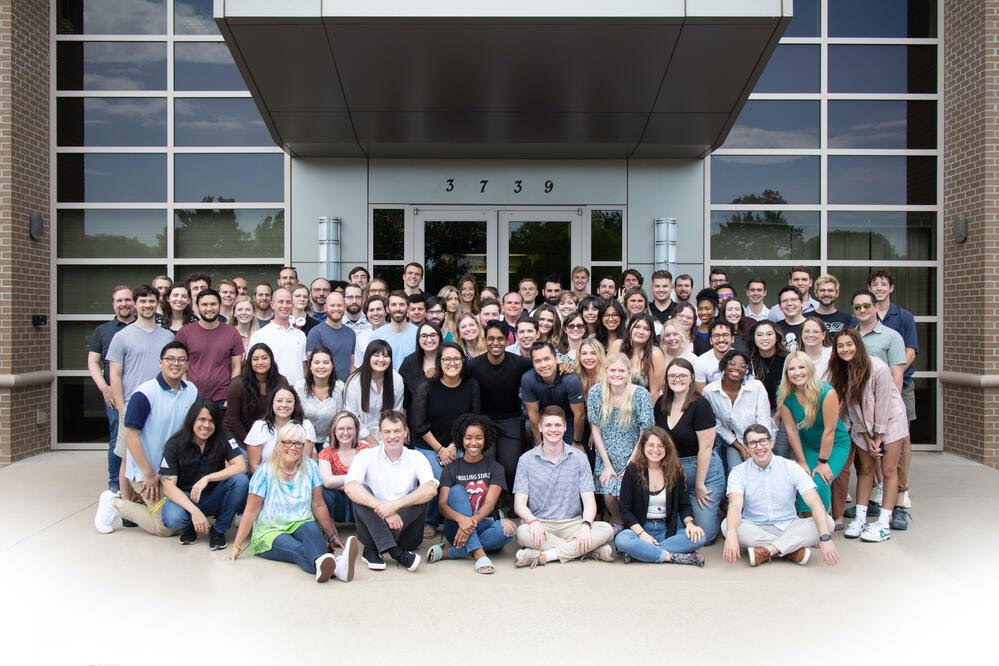 About