COVID-19 And Product Marketing Q&A With RangeMe
2020-07-01
4 min read
Learn about:
Opportunities for suppliers
Preparations for disruptions
Potential marketing shifts post-pandemic
---
At SupplyPike, we're doing our best to provide you with up-to-date information about the COVID-19 pandemic. As such, we have tapped Brandon Leong, the Vice President of Marketing and Growth from RangeMe, to answer some questions regarding consumer product goods companies, retailers, and product marketing in general during the pandemic. RangeMe is the industry-leading online product discovery and sourcing platform where retailers and suppliers discover, connect, and grow their business.
CPGs are likely worried about selling their products to retailers during this time. With no trade shows or in-person meetings, many suppliers worry about how they can sell their products to a new retailer, and what they can do to market their product. We try to address some of those concerns here.
SupplyPike: With the restrictions of COVID-19, is it possible for suppliers to be discovered by retail buyers? 
Brandon Leong: Absolutely! Travel has been restricted and trade events might be postponed or canceled, but buyers are still actively using other ways to discover products including online and virtually.
SP: What has been the biggest opportunity for up-and-coming CPGs?
BL: This time, more than ever, there has been a rapid increase in adopting more scaled digitally-focused sales and marketing strategies. The agile brands that have developed multiple channels for their products are the ones that are best equipped right now. That being said, brands who haven't had a wide arsenal now have the opportunity to create more diverse sales and marketing plans for both their DTC [direct-to-customer] and wholesale offerings.
SP: What can smaller companies do to prepare for potential disruptions? 
BL: It's important for smaller companies across CPG and retail to continue to be agile. As I mentioned, things are changing with this crisis daily … but that doesn't mean that consumers aren't buying still. They are just buying differently. Social media and other online channels are experiencing exponential traffic across the board. Virtual opportunities such as the ESI [Efficient Supplier Introductions] solution by [trade show] ECRM and online tools like RangeMe are out there for small- and medium-sized businesses to continue to accelerate even during this time.
SP: You work with thousands of CPGs. What is the biggest insight you can share from a 50,000 foot level of how companies should be reacting right now? 
BL: Keep moving forward. Things don't stop, they just change. We've seen activity from both category buyers and suppliers increase on the platform since travel restrictions and stay-at-home orders kicked in. The industry has and will continue to move forward, adapt, and evolve as products will alwaysneed to find their way into the hands of consumers.
SP: Stemming from COVID-19, do you believe there will be a shift in the way products are marketed in the future? 
BL: 100%. Right now the world is getting a rapid education on working together … remotely. Meaning that the reliance on any given channel could spell doom for product suppliers. Coming out of this, we will absolutelysee a more balanced blend of online, virtual, and in-person marketing strategies. The industry will evolve and maybe more so than ever before.
About RangeMe
RangeMe is the industry-standard online sourcing platform that streamlines new product discovery between suppliers and retailers. Seventy percent of the top 100 retailers in the US, as well as thousands of independent retailers, use RangeMe as an efficient way to discover innovative new products, and manage the inbound product submission process. This has resulted in nearly 200,000 product suppliers and manufacturers leveraging RangeMe to gain increased control over the marketing of their products and greater access to retail buyers. 
Written by The SupplyPike Team
About The SupplyPike Team
SupplyPike builds software to help retail suppliers fight deductions, meet compliance standards, and dig down to root cause issues in their supply chain.
Read More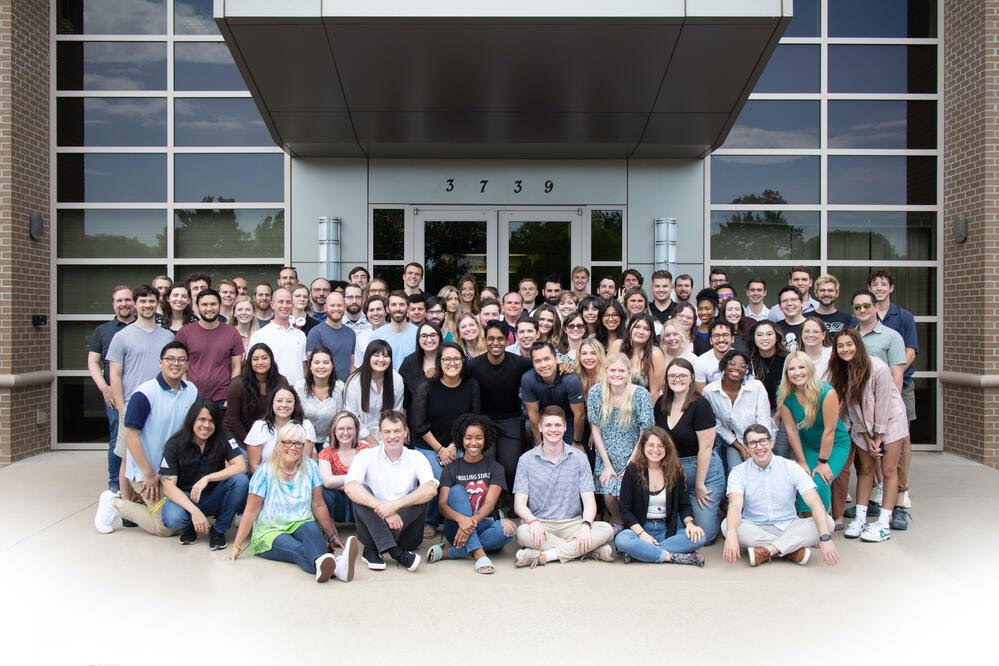 About