Announcing the Ultimate OTIF Workshop
2020-11-11
5 min read
What's going on?
It's the Ultimate OTIF Workshop! We're partnering with Supplier Community to bring you an in-depth look into Walmart's On-Time In-Full (OTIF) program with breakout sessions that dig into your data and answer your questions.
We're going to be focusing on making you an OTIF guru, getting your scores up, and reducing those fines.
What you can expect
So what can you expect from the workshop? Here's what each 2-hour session will look like:
Agenda Item
Duration (a.m. CST)
Instruction on different aspects of OTIF
10:00 – 11:00
Breakout sessions analyzing your OTIF data
11:00 – 11:30
General questions and discussion
11:30 – 12:00
Agenda for the Ultimate OTIF Workshop series
(If there are no further questions, we will add more time to the breakout sessions.)
We'll be hosting three sessions, each with a different focus. These are:
Session 1: The Fundamentals of OTIF
In this first session of the OTIF Workshop, we'll be going over the very basics of Walmart's On-Time In-Full program and what Walmart requires for its suppliers to become compliant. Learn about the fundamentals of OTIF, including the new 2020 goals and the metrics Walmart tracks.
We'll also go over how to view your scores in Retail Link™ with the new OTIF app. We'll show you what you need to know to understand your scores, analyze trends in your OTIF performance, and track purchase order data in the program.
During the breakout session, we'll work with real-time OTIF data to help you understand your score and see if you're compliant. We'll teach you what your scores mean, including the difference between being On-Time versus being In-Full. We'll also show you our tool for tracking OTIF data and analyses.
Facilitators:
Session 2: Improving Your OTIF Scores
In the second session of the OTIF Workshop, we'll dig into improving your OTIF scores and how to use your data to analyze the root causes of your compliance issues. We'll show you how to work on your In-Full performance.
During the breakout session, we'll workshop your On-Time performance and teach you how to grow your scores if you ship Prepaid or Collect. We'll also discuss each shipping method's pros and cons to help you determine which option is best for you.
Facilitators:
Session 3: Responding to Fines
In the third and final session of the OTIF Workshop, we answer the question, "What do I do now that I'm getting fines?" We'll show you some best practices for avoiding fines and the next steps you should take when you receive chargebacks.
We'll show you how to hold your third-parties accountable, such as your carriers or product origins. We even have a secret technique for disputing invalid OTIF fines that we'll share with you.
We'll tackle the kinks in your supply chain during the breakout session and show you where your performance is running into trouble. We'll show you how to apply the best practices to the flow of your products from the origin to the warehouse to the distribution center.
Facilitators:
Ryan Petty
Taylor Stewart
About the facilitators
Brooke Herbst: Brooke is the Customer Development Lead for SupplyPike, a software solutions company in Northwest Arkansas, focused on helping CPGs increase their retail intelligence and profitability. She previously worked in conjunction with Walmart in the non-profit realm. Since then, she's pivoted and is now helping to level the playing field for suppliers. Outside of helping her clients win back thousands of dollars in invalid deductions, Brooke has over four years of sales experience starting and managing her own business.
Ryan Petty: Ryan manages SupplyPike's OTIF Radar application, a product built to help suppliers isolate poor performance in their supply chain and resolve issues before they impact their bottom line. He is responsible for the product direction, strategy, and research of OTIF Radar and enjoys engaging with real people focused on solving real problems for their company and industry. 
Taylor Stewart: Taylor is the Vice President of Operations for Island Ventures, a Northwest Arkansas venture capital firm with a multifaceted team that brings decades of experience across numerous categories and business types. Taylor is a proven operator within the PE arena with a demonstrated history of working in the consumer goods industry. He also has experience as a professional aviator with multiple roles held within corporate aviation.
Melodie Terry: Melodie is the Director of Growth Marketing for SupplyPike. She leads the overall strategy for SupplyPike's core functionality, as well as manages the marketing direction and efforts. During her time at SupplyPike, she has helped create multiple applications in addition to SupplierWiki, a free online resource for retail suppliers.
Homework for the dedicated student
Want to get a head start on becoming an OTIF expert? We wrote the Ultimate Guide to OTIF ebook free to download. Get insights into the new OTIF standards, how to help your business become and stay compliant, and supply chain best practices.
We're glad to team up with Supplier Community to help suppliers understand how to become compliant with Walmart's OTIF program. We can't wait to see you there!
Written by The SupplyPike Team
About The SupplyPike Team
SupplyPike builds software to help retail suppliers fight deductions, meet compliance standards, and dig down to root cause issues in their supply chain.
Read More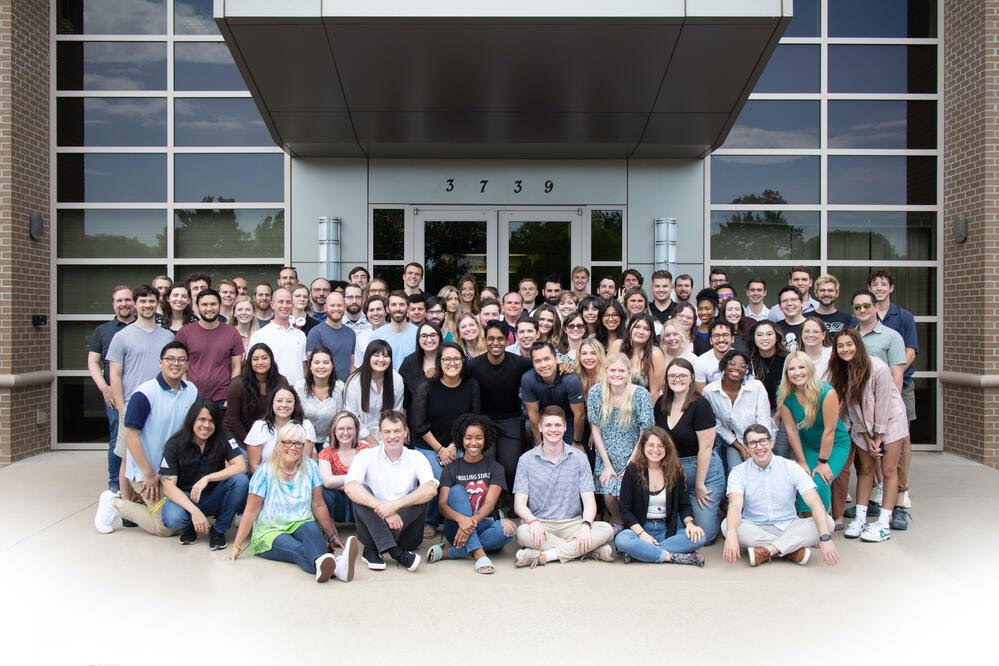 About