Announcing SupplyPike Partnership with 8th & Walton
2020-09-14
4 min read
SupplyPike is pleased to announce a new partnership with 8th & Walton, a supplier services company in Bentonville, Arkansas. 
What's going on?
SupplyPike is excited to partner with 8th & Walton to marry business services with software solutions! Adding technology to expert consulting will help you increase your sales, reduce replenishment issues, battle deductions, get to the root cause of On Time In Full scores, create better line reviews, and more.
What you get
This solution will offer three tiers of support to Walmart suppliers of all sizes: software solutions, expert advice, and fully managed services.
Level 1 – Software Only
Our cloud software features customizable dashboards to generate actionable insights. Get your Monday Morning Report direct to your inbox, showing you comprehensive sales summaries over different periods, replenishment reviews, compliance scores, and sales forecasts. 
You'll receive artificial intelligence-driven replenishment data and machine learning analytics. You can also create metrics for your direct imports and ladder plans, giving you relevant insight into your product lifecycle. You'll be able to create your own custom product catalog, as well as export valuable data in PDF and CSV formats for your team to review and analyze.
This level is available for a month-to-month subscription cost of $500 per month, with no contract. Sign up for Software Only.
Retail Intelligence – Monday Morning Report – Sales Summary
Level 2 – Software + Expert Advice
Combine the power of our software solutions with personalized insights from a real-life, veteran Walmart retail analyst. We leverage your business's data to create top-level business reviews that highlight actions you can take to grow your brand.
Your analyst will review your commerce weekly and provide you with a video walkthrough of your Walmart business. This review includes item performance, store and distribution center inventories, OTIF compliance, forecasting, item pricing, and more. We'll even help set up new items in your catalog.
This level is available for $1,500 per month, with a three-month minimum subscription. Sign up for Software + Expert Advice.
Level 3 – Fully Managed
Let us do the hard work of growing your Walmart sales. We'll create strategies tailored to your business, with custom growth stories, sales management, replenishment optimization, line review preparation, and more.
Our advisors will help you onboard as a new supplier to Walmart, walking you through the Supplier Agreement, product safety and compliance requirements, and product setup in Walmart's systems. We'll prepare detailed line reviews for your buyers to maximize your distribution. 
We also help with demand forecasting, production planning, and supply trends, including effective production scheduling, inventory management and reduction, and optimized transportation logistics. Lastly, we analyze replenishment and OTIF compliance issues. This includes order frequency and lead times, OTIF root cause analysis, and replenishment planning, such as freight terms, inbound replenishment network and channel, and packaging, labeling, and shipping standards.
Call us for pricing on the fully managed package! This level requires a one-year subscription. Schedule a call to discuss the Fully Managed level.
Addons
At any level, you can access our addon tools to help you with other aspects of your Walmart business.
OTIF Radar offers in-depth, drill-down analyses into your On Time In Full compliance issues with Walmart, including carrier performance, origin fulfillment, destination compliance, and item analysis. The easy-to-digest dashboard prominently displays supplier OTIF scores, compliance trends, fines over time, and potential penalties based on performance over the current Walmart OTIF month. This addon starts at an additional $300 per month.
OTIF Radar Dashboard
Deductions Navigator offers full visibility of your Walmart invoice deductions, including reason codes and contextualized analyses. Additionally, you can dispute invalid deductions with the click of a button. Get your money back and avoid future chargebacks at the same time. This addon starts at an additional $500 per month.
Deductions Navigator Dashboard
Wherever you are in your Walmart journey, we have a solution for you. Visit our SupplyPike and 8th & Walton website today to learn more. 
About SupplyPike
SupplyPike is a supply chain software solutions company from Fayetteville, Arkansas, just 20 minutes south of the Walmart home office in Bentonville. The startup has created a suite of software as a service tools for common supplier concerns, including analytics, compliance issues, and deductions management. SupplyPike aims to be the go-to supply chain software for Walmart suppliers of all sizes.
About 8th & Walton
Since 2006, 8th & Walton has helped suppliers become better partners with Walmart and Sam's Club by providing state-of-the-art advisory services and premium classes to train suppliers on Retail Link. Their experts have over 200 years of combined Walmart and Walmart supplier experience, specializing in accounting, compliance, packaging, and more. They teach classes on-site and online, available internationally.
Written by The SupplyPike Team
About The SupplyPike Team
SupplyPike builds software to help retail suppliers fight deductions, meet compliance standards, and dig down to root cause issues in their supply chain.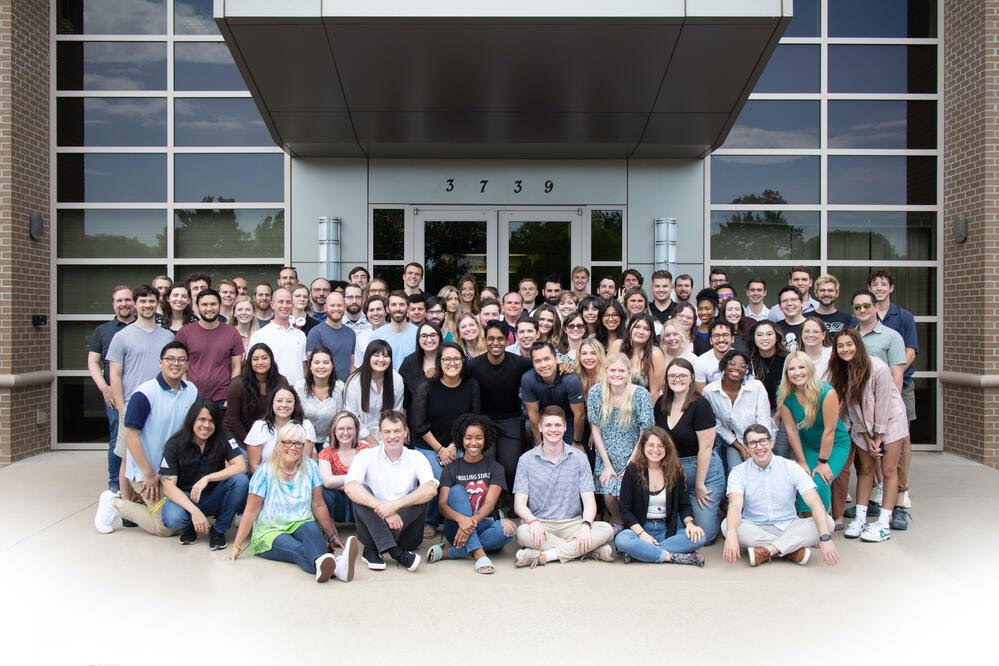 About