Advantages of Selling Online
2020-11-02
5 min read
Learn about:
The opportunities e-commerce offers
The benefits of online sales
Marketing strategies you can employ online
---
Millions of people are browsing the internet every day, searching for goods and services. Online shopping is on the rise year after year, and shoppers can buy online at any time in the day.
E-commerce provides a broad spectrum of marketing and sales methods to give people an additional reason to remain on your website and shop for your products.
The benefits of online sales
There are many benefits to using an online store or marketplace to sell your goods. Here are five:
Quick Trading Time
Different from conventional retail, getting your e-commerce store underway is simply a matter of a few clicks. E-commerce platforms such as Squarespace, BigCommerce, and Shopify use pre-fabricated formats to build your store. 
They manage hosting, PCI observance, platform management, and other services. Several marketplaces only require you to create an account, and then you can start selling.
For the past few years, with the help of software-as-a-service e-commerce platforms, business owners can easily create attractive and dependable sites with little effort. A SaaS platform means you do not need in-depth technical knowledge to build a professional website and get it cross-functional in just a day. There is also a significant growth involved before contemplating domestic resources or a digital agency to up the ante.
You can get the show on the road quickly with the help of e-commerce solutions, more so if you've already created a reputation or a social following to link up. It will not take long to get a site operational and then attract traffic.
Cost-Effectiveness
In the majority of situations, beginning an e-commerce business is not expensive. Let us take a look.
You can sign up for e-commerce or a marketplace for as little as $20 a month. 
Marketplaces usually charge a small percentage fee for sold items.
You can employ dropshipping to acquire inventory without a substantial initial investment.
Social networking, organic search, and Google Adwords are economical means to market your business.
You may operate and administer business on your own to do away with payroll costs.
With e-commerce, you can stay clear of most of the more significant investments that are part and parcel of traditional retail – such as building costs or payroll. An online store enables you to grow your business with your sales progressively.
Get in Contact with New Customers
As stated earlier, e-commerce selling is compatible with a wide variety of formats. Every channel has its own unique set of customers for sellers to get in contact with. With the help of an online site, you can reach shoppers all around the globe. Social sites can earn new populations. 
Marketplaces like Walmart not just help you reach the widest audience but also help you find niche markets. The highlight is that you also have the facility of using a blend of online touchpoints to absorb multiple audiences together.
Online channels do not limit the number of physical visitors to stores. It doesn't matter whether you are just warming up or have been around for quite some time. E-commerce gives you reach you would not otherwise have.
Related Reading: Three Pros and Cons of Selling on Walmart Marketplace
Cater to Niche Markets
E-commerce facilitates catering to niche markets. Finding a seller may be difficult for a rare relic collector, for example. However, the vastness of the internet does not make it seem like a challenging task. If you cater to a niche market, you can reach a broad spectrum of consumers with your business.
Websites like Etsy, Newegg, and Poshmark cater to a particular category of shoppers looking for specific products. These sites allow you to specify your target market.
Content Marketing Strategy
With the help of an online footprint, you can offer more information to your customers on your merchandise and services. A trademark website, in particular, provides sellers with a domain through which they can provide key content to customers.
Vital product information comprises comprehensive descriptions of commodities, comparative features, in-store inventory availability, and pricing. With these details,  customers can easily decide what they want to shop for, both in-store or online.
A marketplace can also provide further details about your business or the directions to your products' usage. You can aim email marketing and webpages at your brand's story and the making of your products. Additionally, blogs and videos can provide more value-added content related to your products or services.
For instance, food companies are plentiful in recipes and tips for the audience visiting their website. This type of content helps build a success story for your company and, at the same time, enhancing the general user experience. This kind of information makes your brand a distinguished one from others in a competitive market.
Having an online presence is essential in this day and age, be it on a Marketplace or your own site. Creating an e-commerce site is relatively easy and inexpensive while listing your products on Walmart or another marketplace will net you more views and, consequently, more sales.
Written by The SupplyPike Team
About The SupplyPike Team
SupplyPike builds software to help retail suppliers fight deductions, meet compliance standards, and dig down to root cause issues in their supply chain.
Read More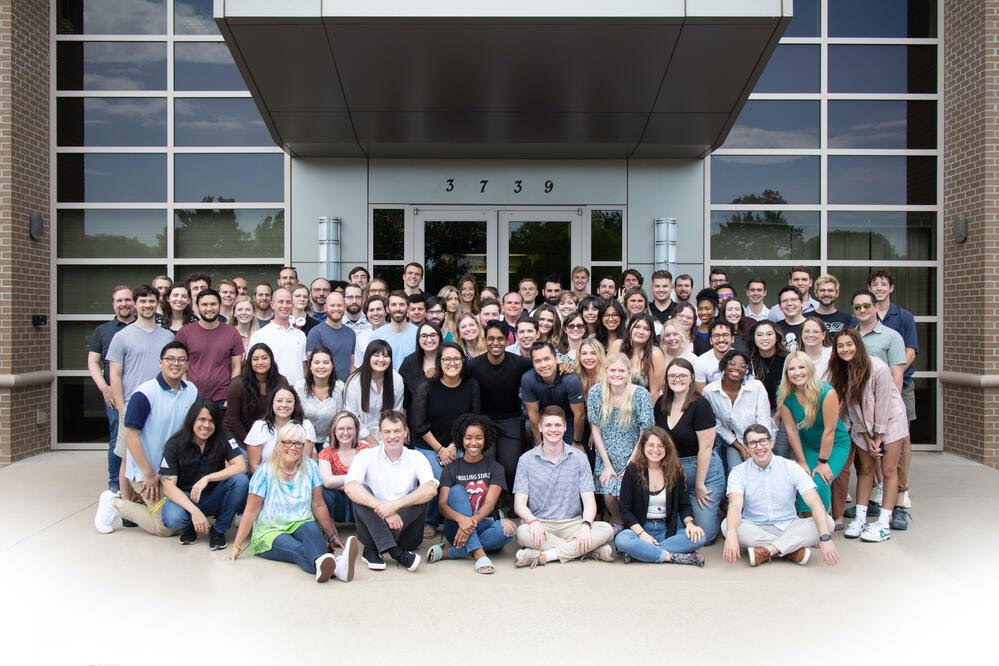 About