Advantages of Hiring a Third-Party Logistics Company (3PL)
2021-02-09
6 min read
Learn about:
What a third-party logistics company is
The advantages of hiring a 3PL
The 3PL order fulfillment process
---
Suppliers hire third-party logistics (or 3PL) to outsource their logistics processes, as well as manage inventory, warehousing, and fulfillment. 3PL companies help suppliers achieve more with the implements and framework to automate retail order fulfillment.
Companies began to subcontract inbound and outbound logistics services to third parties during the 1970s and 1980s. As e-commerce began to grow in the 1990s and 2000s, the term 3PL became widespread, and 3PLs have expanded their services. 
Third-party logistics companies now handle a wide array of supply chain services, including goods procurement and production, supply chain management, and distribution.
Advantages of using a third-party logistics company
There are many advantages to hiring a 3PL. These are:
Enhances customer experience
The consolidation of a supply chain by a 3PL results in better service delivery and turnaround time, speedy deliveries, and increased trust. All this leads to a better customer experience – the primary objective of all businesses.
Boosts cost-cutting
Third-party logistics firms are experts in logistics and have a broader supply chain network than a typical supplier. They typically have exclusive liaisons in the logistics domain and better transportation terms and discounts. These can reduce the overall expenditure.
By using a 3PL firm in supply chain management, suppliers can also economize on making significant infrastructure investments since 3PLs offer shipping, storage capacity, personnel and monitoring tech, and more.
Scalability and resilience
Third-party logistics in supply chain management provide suppliers with the resilience and scalability to employ provision and distribution resources according to the existing business requirements. Therefore, during times of low sales, unnecessary investments and unspent resources reduce, and in situations of high demand, suppliers can upgrade. 
Access to skill and experience
A 3PL provider is skilled and experienced in shipping documentation, import and export, worldwide compliance, and economic governance. Suppliers keen on penetrating global markets can gain from the logistics support and expertise that a 3PL offers. Third-party logistics companies minimize expensive delays, reduce the cycle time, and make it easy to enter new territories.
Key competencies
Outsourcing logistics, suppliers can focus their expertise rather than engaging in the handling of non-core but essential functions. With a 3PL, suppliers no longer have to use internal resources to be competent in logistics.
Facilitate business and market expansion
Third-party logistics in supply chain management facilitate business growth by making those markets accessible to suppliers where they have no footprint. When suppliers do not have to invest in warehouses, facilities, and a workforce to manage inventory in a new market, they gain savings and learn the market's logistical subtleties.
Related Reading: Holding 3rd Parties Accountable for OTIF Fines
The 3PL order fulfillment process
The 3PL order fulfillment process has six moving parts, starting with receiving the order and ending with potential returns of a product. Let us step through these.
Receiving
The "receiving" of inventory in a 3PL warehouse occurs when a supplier ships an order from the manufacturer to the third-party. Typically, this happens after the supplier receives an EDI 850: Purchase Order from its customer, and after the order has shipped, the supplier will send the warehouse an EDI 940: Warehouse Shipping Order. Once the warehouse ships the order to the distribution center, it will send the supplier an EDI 945: Warehouse Shipping Advice.
Warehousing
After a 3PL receives inventory, it stocks the commodities at its warehouse. Every SKU has an independent and special place of storage, such as on a rack, within a container, or on a pallet.
All 3PLs do not have the same storage capacity. Essentially, a 3PL having ample warehouse space for the supplier's current inventory is always a better partner. With the growth of the product portfolio and the number of orders, the 3PL's storage should have the capacity to expand.
Collection
When 3PL receives an order, it assigns a warehouse picking team to it. A picking team comprises a person or group of people who prepare the order by finding the items in the warehouse. The picker gets a list of the items, quantities, and storage areas at the installation to get the products ordered from their corresponding sites.
Packaging
After picking the order, the warehouse begins packaging it. The containers used will be according to the 3PL's capabilities, the supplier's brand choice, and the goods being transported.
The packaging material comprises:
Unlabeled cartons
Bubble packaging
Plastic bags
Adhesive tape
Packing material
Paper-based tackle
Some 3PLs will charge for cartons as an independent item, and some include them as part of their fulfillment services.
The 3PL selects the best packaging material to keep the products safe and secure the practically least dimensional weight. 
Dimensional weight is a delivery evaluating method that considers the measurements of the package for establishing freight costs. The 3PL can minimize logistics costs by utilizing the appropriate type of packaging.
Suppliers should ask their 3PLs to apply customized packaging like purpose-built cartons and insides. Time and again, receiving a parcel is the direct interaction of a customer with the brand. Therefore, branded wrapping can make an enormous impact.
Shipping
The next step is shipping the order. Most 3PLs will buy and print shipping labels in the supplier's name. Some 3PLs favor shipping partners, whereas others match delivery charges from various transportation companies. With comparative information at their disposal, 3PLs can offer suppliers the most cost-effective rates.
Package delivery services like DHL, FedEx, and UPS collect orders from 3PL ship points for transportation. The carrier and delivery speed for every order are according to the 3PL's collaboration and guidelines.
When the order is in transit, 3PLs will automatically send the tracking information to the merchants' virtual outlet.
Returns
A large number of 3PLs also cater to returns services. If a customer ships an order back to the 3PL, the 3PL will process the return and replenish or remove the commodity as per their guidelines and the supplier's choice.
Suppliers may opt to get their 3PL to furnish return shipping labels for their customers. Doing so saves the supplier from having to manage returns in-house. It also becomes convenient for customers to monitor the position of their return orders.
Conclusion
As you can see, there are many benefits to hiring a third-party logistics company. A 3PL can offer you cost-effective, scalable, and competent warehousing, picking, and transportation. Employing a 3PL means you no longer have to perform these duties in-house.
Written by The SupplyPike Team
About The SupplyPike Team
SupplyPike builds software to help retail suppliers fight deductions, meet compliance standards, and dig down to root cause issues in their supply chain.
Read More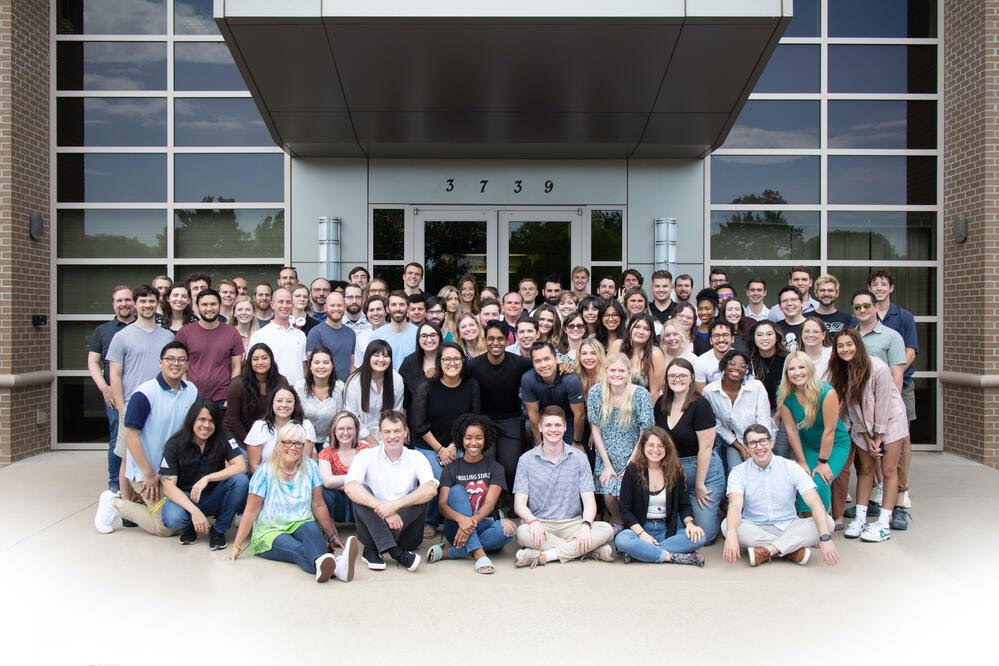 About