6 Speakers You Can't Miss At Nowhere Developers Conference
2020-07-02
3 min read
SupplyPike is excited to be a partner and sponsor of the first pure-tech conference for developers and engineers coming to Bentonville on March 15: Nowhere Developers Conference!
This conference is not for the faint of heart. The one day conference will be diving deep into topics like machine learning, cryptocurrency, and webGL. The conference features a solid lineup of speakers from companies including Google, Mozilla, Angelhack, Mailchimp, Walmart, and LinkedIn.
You can find a video about the event here.
We've got the deets on five of the most interesting talks and workshops taking place at Nowhere Developers Conference. 
Google: Jonas Meyer | Technical Program Manager  
Topic: Understanding Cryptocurrencies
The Breakdown: In this technically oriented talk, the basics of Nakamoto Consensus (the technology behind Bitcoin, Ethereum, and other public blockchains) are covered. Proof of Work and Proof of stake are explained, and some of the differences between well known cryptocurrencies are covered. By the end of the talk, you will understand the definitions and capabilities of colored coins, decentralized autonomous corporations/organizations, and smart contracts. This talk does not cover cryptocurrency as an investment. An undergraduate level of Computer Science is assumed.
Google: Chris Moon | Systems Administrator
Topic: Administrating Unanticipated Service Proliferation
The Breakdown: Pulling from his experience of building out the world's first Chrome OS system administration team, this talk focuses on handling the issue of unexpected aspects of your business becoming increasingly critical. By analyzing causality, expectations, automation and monitoring over various time-scales this talk aims to provide an overview of solutions for all participants regardless of the size of their business.
Mailchimp: Wil Stuckey | Staff Software Engineer 
Topic: Kafka in Practice
The Breakdown: In this session, Will is going to talk about what Kafka is, what the hype is about and situations that it's a good fit for. Then he will walk through common operations and discuss real world implications. By the end of the session, you should have a general grasp of what Kafka is, what it's good for and what to look out for should you decide to operate it.
Mozilla: Greg Tatum | Browser Software Engineer 
Topic: Sculpting and Drawing with Algorithms using WebGL
Breakdown: This talk uses WebGL to demonstrate how to think about working with geometry, topology, and math to create interesting 3d forms. The examples are core parts of how I've built many of WebGL visualizations. The content of this talk is aimed at a wide variety of technical levels, as there is both a discussion of the technical process, as well interactive real-time graphics generated through the process.
SupplyPike: Stephen Ashmore & Luke Godfrey | Software Engineers 
Topic: Deep Learning with Artistic Style (Workshop)
The Breakdown: Learn how to use cutting-edge neural network frameworks in Python to convert photographs into works of art! Restyle a selfie as a Picasso portrait, or a picture of your house as Van Gogh's Starry Night. Whether you have any experience with deep learning or not, this hands-on session will arm you with the knowledge and tools necessary to use state-of-the-art machine learning models. Python knowledge is helpful; however, all the code snippets will be provided so that you can follow along.
While we might be a little biased toward Stephen and Luke's session, attendees are in for a technological treat at every session.
Haven't gotten your ticket yet? Head here to grab one! 
Written by The SupplyPike Team
About The SupplyPike Team
SupplyPike builds software to help retail suppliers fight deductions, meet compliance standards, and dig down to root cause issues in their supply chain.
Read More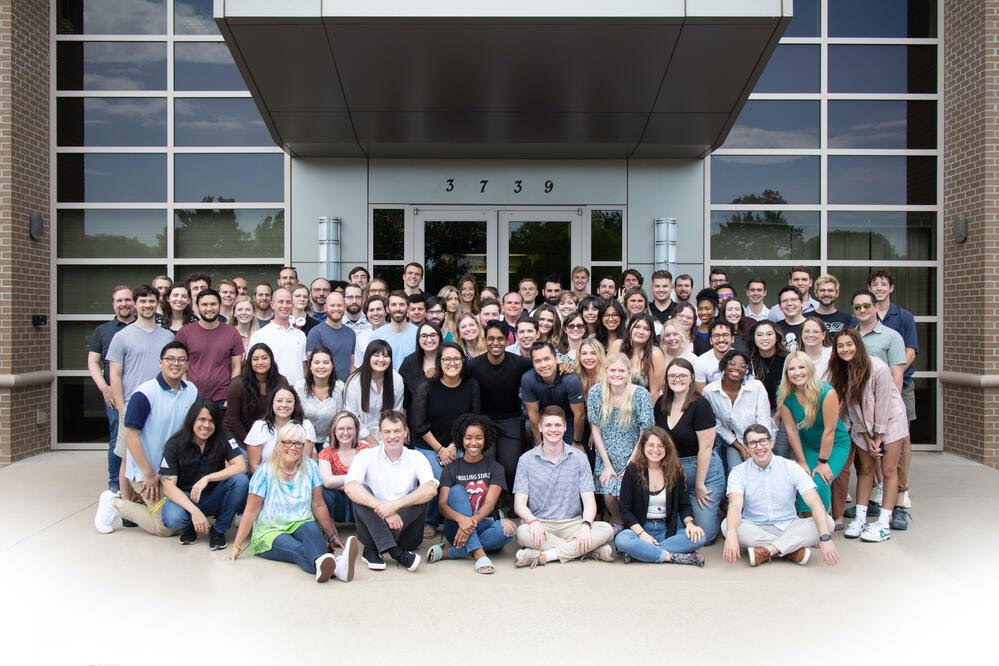 About