Time flies when you're innovating: Celebrating 10 years of vision and 5 years of official excellence!
2023-10-11
3 min read
As SupplyPike celebrates its fifth year in the industry, it's a momentous occasion for the company. Since its inception in 2013, SupplyPike has revolutionized how suppliers recover revenue losses and better manage their operations with their retail customers.
In 1999, Dan Sanker founded CaseStack, a supply chain management (SCM) services provider for consumer packaged goods (CPGs) in Santa Monica, CA. In 2007, CaseStack moved to Northwest Arkansas, home of the largest retailer, Walmart.
Within CaseStack's research and development division, Sanker worked with a former lead engineer, TJ Sangam, to streamline and enhance supply chain processes for CPG companies. After 5 years of research and development, SupplyPike left CaseStack and was officially established as its own company in 2018.
Under Sangam's leadership, SupplyPike focused on developing software solutions for revenue loss, deduction recovery, retailer compliance, and exposure of root cause issues that transformed suppliers' businesses. By tailoring their software specifically to each retailer's unique deduction process, SupplyPike created a single platform to unify and orchestrate the various facets of their supply chain, assisting suppliers in maximizing cash flow by identifying, recovering, and preventing deductions and compliance issues. During Sangam's tenure, SupplyPike secured Series B funding of 25 million dollars, relocated from Fayetteville to Rogers, and received accolades locally and nationally.
In 2022, SupplyPike secured a significant milestone in its growth journey by successfully raising $25 million in Series B funding from reputable venture capital investors. This funding round attracted renowned investors such as Noro-Moseley and Frontier Growth, who joined the board alongside existing Series A investors at Blumberg Capital.
After securing Series B funding, SupplyPike relocated its office from Fayetteville to Rogers. The new office, spanning approximately 12,000 square feet, accommodates SupplyPike's 115 employees. SupplyPike's move to Rogers contributed to the company's growth by attracting talented professionals to the region. Their job opportunities span across departments such as research, engineering, product, sales design, marketing, and customer success.
SupplyPike has been recognized locally and nationally as one of the best places to work. "Our company culture has been instrumental in our remarkable growth over the past five years. We've fostered an environment of intellectual curiosity, collaboration, innovation, integrity, play, and empathy. This foundation enabled us to deliver cutting-edge solutions to our clients." Dan Sanker, CEO, states.
As of early 2023, TJ Sangam left the company, and Dan Sanker transitioned into his role as CEO of SupplyPike. Sanker continues, "Witnessing this transformative journey firsthand has been genuinely inspiring. We're proud of what we've achieved, and we're even more excited about the future possibilities that lie ahead."
SupplyPike creates innovative tools to help suppliers succeed. SupplyPike's automated software provides suppliers with actionable insights into their retailer data, automated disputing of invalid compliance fines and retailer deductions, and unmatched visibility into their supply chain to make informed decisions.
Written by The SupplyPike Team
About The SupplyPike Team
SupplyPike builds software to help retail suppliers fight deductions, meet compliance standards, and dig down to root cause issues in their supply chain.
Read More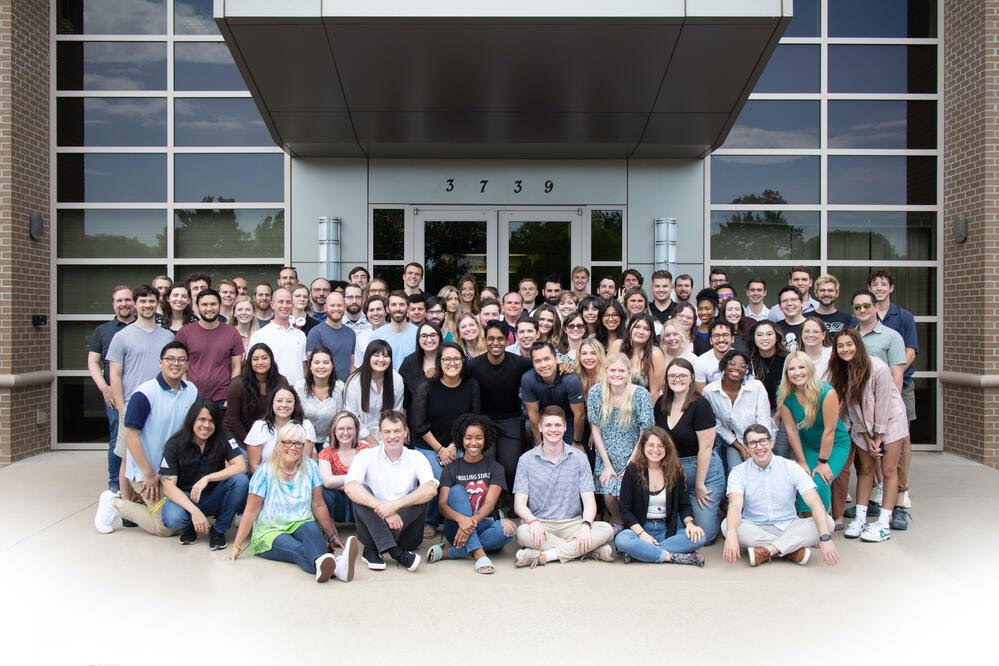 About